Have you customized a section on your site theme and would like to use it on another page? You can now copy a section from one page to another!
---
Why Copy Sections?
Site Builder themes are built from various section types. You might have created a customized Banner that you would like to use on another page on your site! These can be copied from one page in your theme to another page. Or you might have created a Call to Action that you would like in various areas throughout your landing page. You can simply copy it and move it to the desired location on that page!
How to Copy a Section
Navigate to the destination page in Site Builder (ie. where you want the copied section to appear)
At the bottom of the left menu, select the Copy section icon to the right of Add section
In the first dropdown menu, select the originating section page
In the second dropdown menu, check off one or more sections
Click Add (#) sections
Click Save to apply changes
The new section will have Copy of added to start of the section title
Optional: You can rename this section title as desired
Click Save to apply changes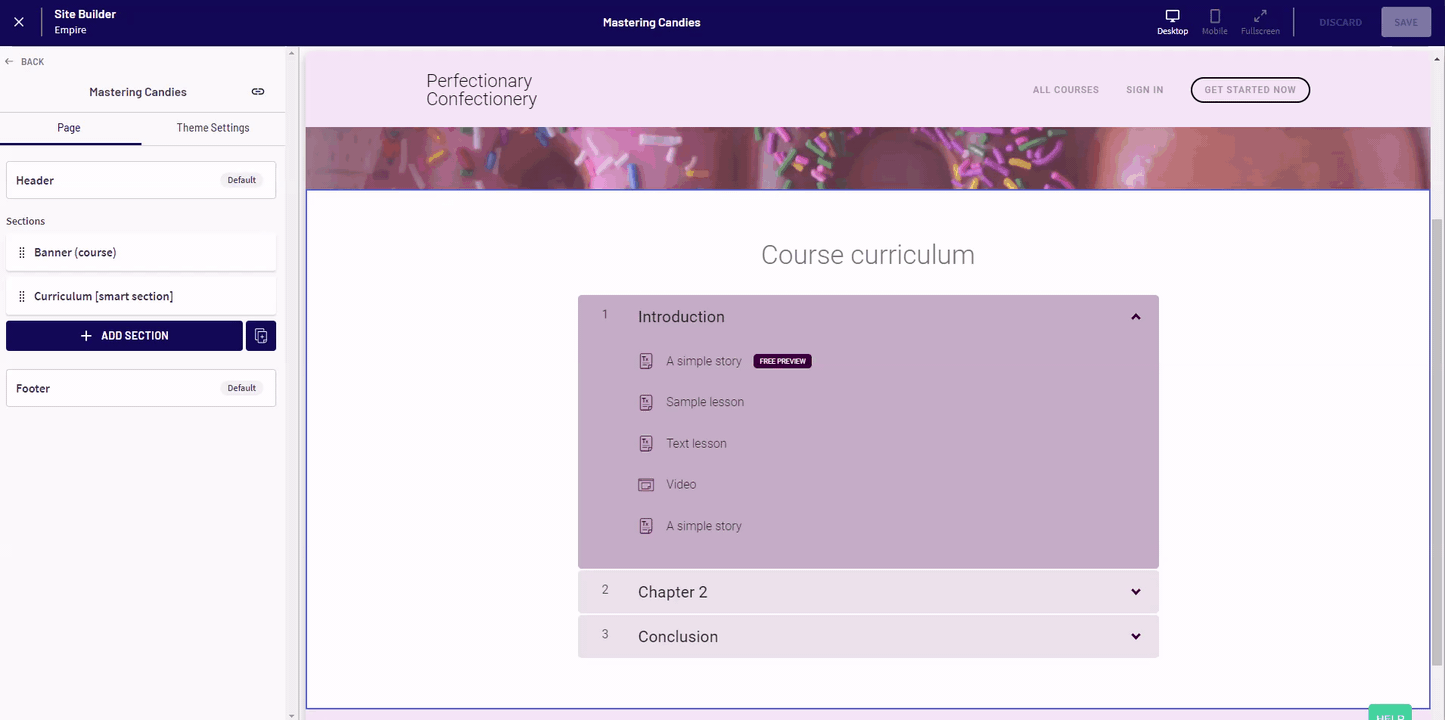 Frequently Asked Questions
Can I copy a section from one theme to another?
This is not currently an option. You can only copy sections within a single theme.
Can I copy an entire page?
This is not currently an option, however if you are making similar course landing pages, you can Duplicate a Course. Duplicating a course will duplicate the course landing page as well.
What happens to the default buy buttons in Banners when copying from one course landing page to another?
The default buy buttons in your Banners will automatically update to the appropriate course checkout in order to match the course landing page that the banner currently appears on.