With our Basic Plan or above, you can create as many courses as you'd like on your Thinkific site. On the Free Plan, you can create up to three (including those in draft). For many course creators, this is perfect, but sometimes, you might be running different types of courses or courses aimed towards different audiences.
In these cases it might be useful have different sites with a different look and feel. For example, if one of your courses is aimed towards a teenage audience dealing with mental health, and your other course is for coaching business executives, the same site might not feel appropriate for both. You may feel limited with what you can do with the branding and speaking to your audiences!
In these cases, you can create multiple schools if you need to. You can simply sign up for a second Thinkific site at www.thinkific.com!
It's worth noting that our plans are per site, so you will need to set up a separate plan for each site. Likewise upgrading one site will not automatically upgrade the other.
Although it is one school per account, you can have multiple schools under the same email address. Then, when you log in at www.thinkific.com, you'll see all of your schools listed and can select which one you'd like to log in to.
If you need three or more Pro Plan sites, or two or more Premier Plan sites, please contact us for bulk pricing.
Setting Up Your New Site
Instead of signing in on the Thinkific site, please click on 'Get Started For Free'.
You will be asked to enter your details. If your email is the same as your first site, you will be prompted that the email already exists. Simple click 'create new site'.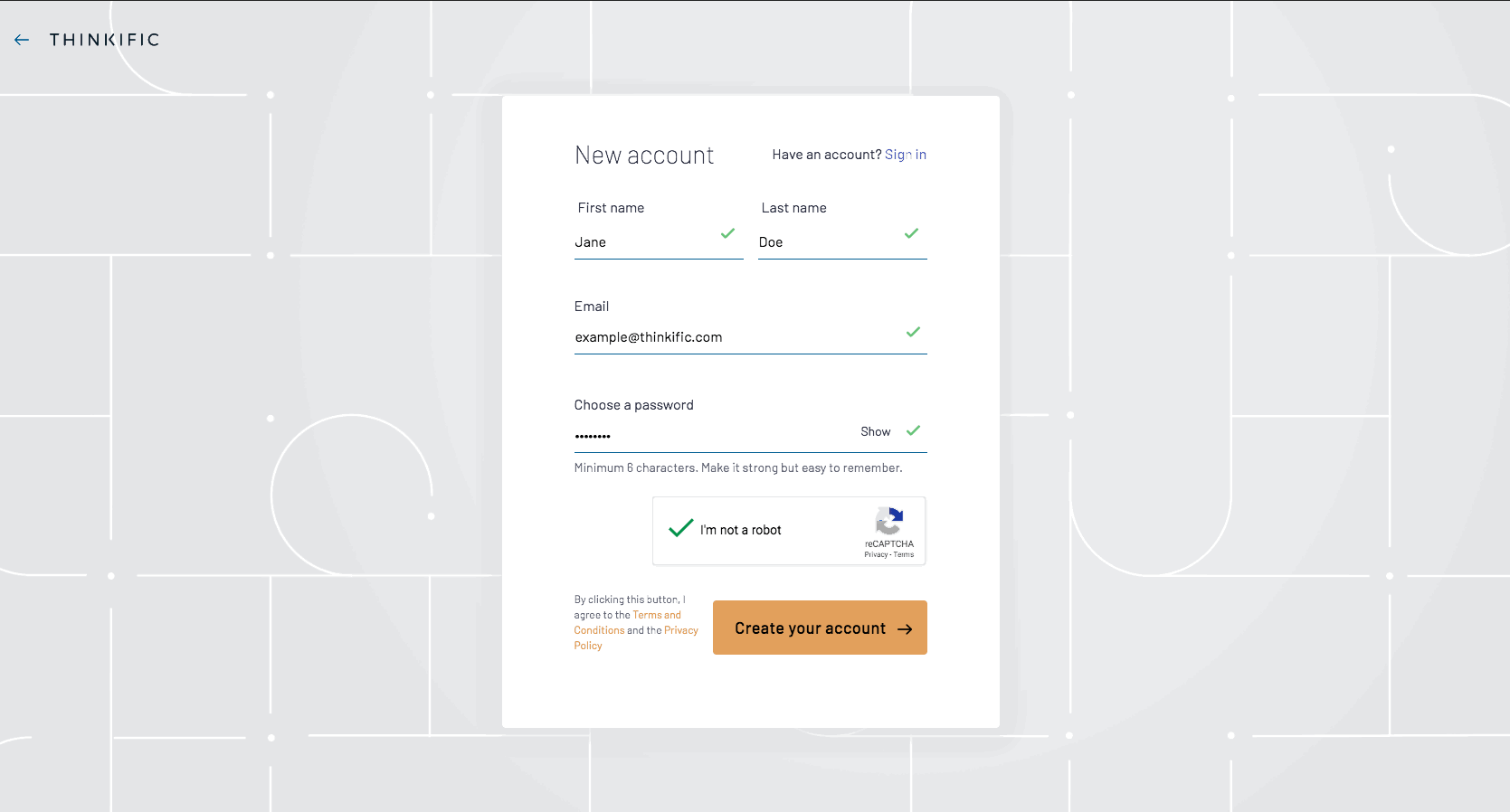 You can then go through the same steps as you did with your first site to create your school!
Course Categories
If you don't think you need completely separate sites, another option could be to run multiple types of courses on the same site and simply divide them up into categories. This might be useful if you are keeping a consistent brand, but have different audiences. For example, if you are creating a variety of yoga courses, but have a series of classes that are specifically for pregnancy, you could group those courses together into a category.
It really depends on how separate you need your courses and audiences to be; e.g. would your courses need separate branding (colours, logo, etc)? Are your audiences not linked at all? If so, then having separate sites may be your best option.
If you change your mind and want to close one down permanently, for simplicity sake, send a quick message to our support team and we can help you out!
If you would like to discuss this further, then please feel free to get in touch!