If you are logged into your Thinkific account and want change your password, or if you need to manually edit one of student's passwords, you can do this from the dashboard!
If you have forgotten your password, see How to Reset Your Password.
To Change a Password
In your admin dashboard, from the left sidebar, choose Users:

Use the search bar or scroll down to find the appropriate user and select Edit next to their name: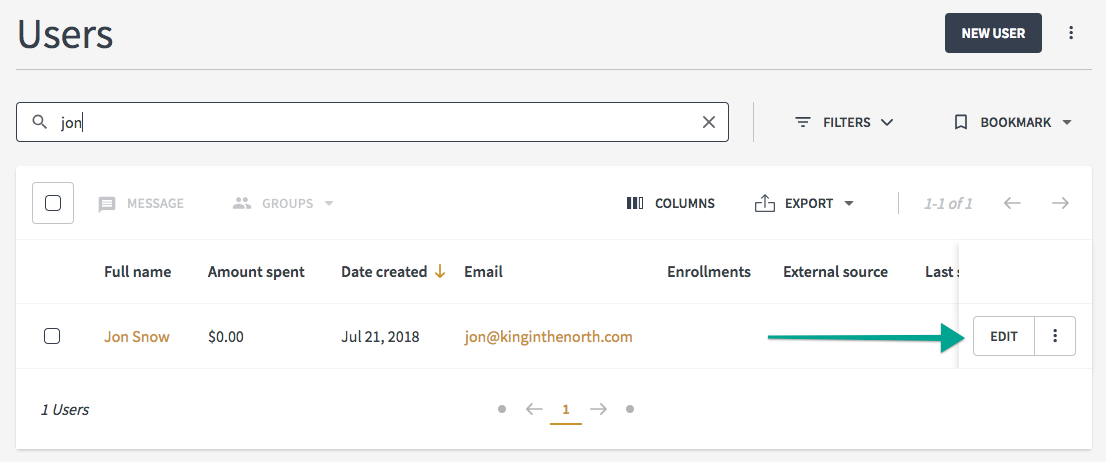 Click on the Password section and enter a new password, then click Save:

If it was your own password, you're all done! If you are resetting a password for a student, we have some more secure method here: How can students change their passwords?
Reset Token Failed
If you've attempted to reset your password, you may see a message upon activating your reset password link error: reset token failed.
You may be seeing this message for a couple different reasons:
The reset password token is valid for 6 hours, so if you or your student clicks to trigger the email and then wait more than 6 hours they will get an error saying the token is expired.
This can also happen if they hit the reset password button more than once, if you trigger the reset email more than once it will make only the most recent email token valid, it will invalidate any old email tokens. If you've reset your password several times, you are seeing this error because you have not clicked on the most recent password reset link.
If you are resetting your password or supporting your students reset theirs, be sure to hit the reset button only once and wait for 5 - 10 minutes to receive the email (rather than click it several times if the email does not come through immediately) and be sure to reset it within the 6 hour window from the time of reset.
And there you have it! Now you can reset your own or your student's emails and troubleshoot any errors.