If you're experiencing problems with logging into your existing Thinkific site, here's how to troubleshoot the issue.
---
Common Login Issues
Additional Troubleshooting
If you are having general login issues, are you logging in at www.thinkific.com? Did you also know that you can go straight to your site to sign in?
If you can't remember the address for your site, that can be found in the welcome email that we sent when you first signed up (try searching your inbox for "Welcome to Thinkific")
Once you've already created your Thinkific site, the simplest way to log in again is to head to [yoursiteaddress].thinkific.com/manage
If you're trying to sign in at www.thinkific.com and seeing the error message "Oops! You've entered the wrong credentials. Please try again.", please check each of the fields are filled out correctly:
Site Address - if you've forgotten this, it can be found be found in your "Welcome to Thinkific" email. Be sure to enter only the part before the .thinkific.com (that part has already been added in for you)
E-mail - this must be the email address that you used to sign up to Thinkific
Password - if you've forgotten your password, you are able to reset it by choosing the Forgot password? option.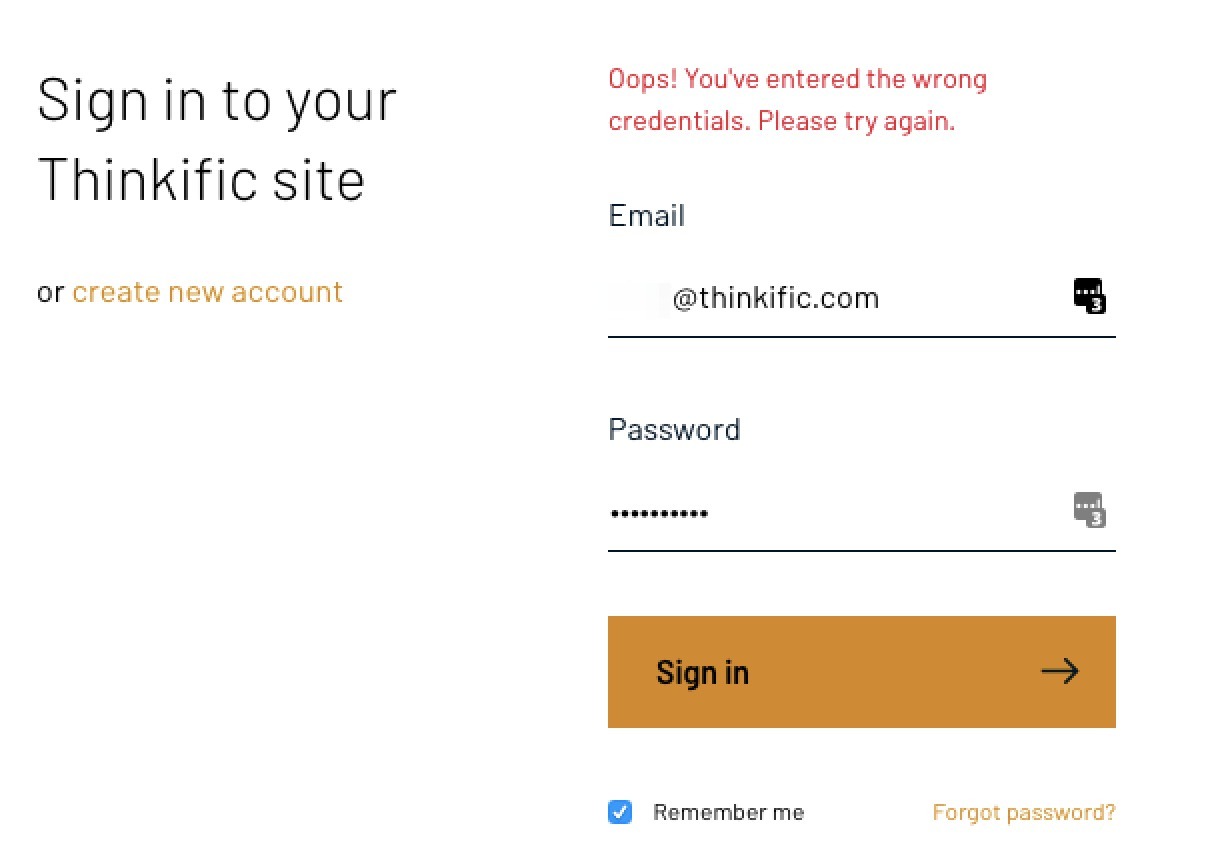 Still having issues logging in? Send us a message and we'll be happy to help!