---
Question
How do I change the "All Courses" text on a course card?
How do I remove "All Courses" from the course cards?
Can course card text be customized?
Solution
If you would like to customize the All Courses text on your course card, you can do this by updating the category.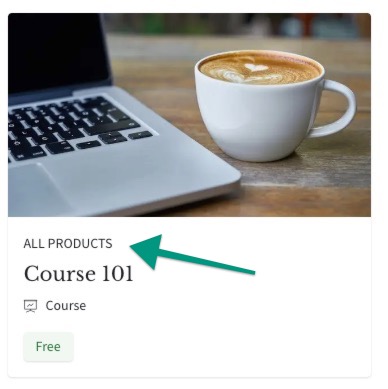 The All Courses label here is a default category. You can change the name of this category, or create a new category and add this course to that category instead.
Learn more about how to manage Categories.
If you would like to remove the category text from the course card:
From your Admin Dashboard, select Design Your Site
In Site Pages, select the page where the course card appears
Click the pencil icon to edit this page in Site Builder
Hover over the section where the course card appears and click to edit
Uncheck the box labeled Show category name
Click Save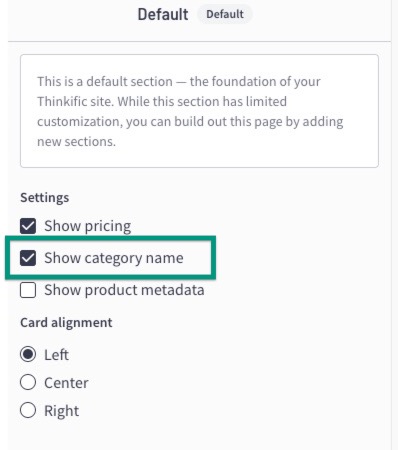 Important Considerations
When removing the category name from course cards, this will only apply to the section where the change was made. If the category name should be removed from all course cards, repeat the process for each section where the card appears.
Alternatively, to permanently remove the category name from all course cards you will need to apply custom code to your site's theme code.
Learn More About
Can you help me add custom code to my site?