Getting your Thinkific site to stand out has never been easier than with this group of apps. Whether you are looking to add custom sections, improve your student's dashboard experience or add search functionality these apps can help you out!
---
In this article:
Accessing App Categories
The Thinkific App Store includes a Site Design Apps category, and is the place to go to install Site Design related apps: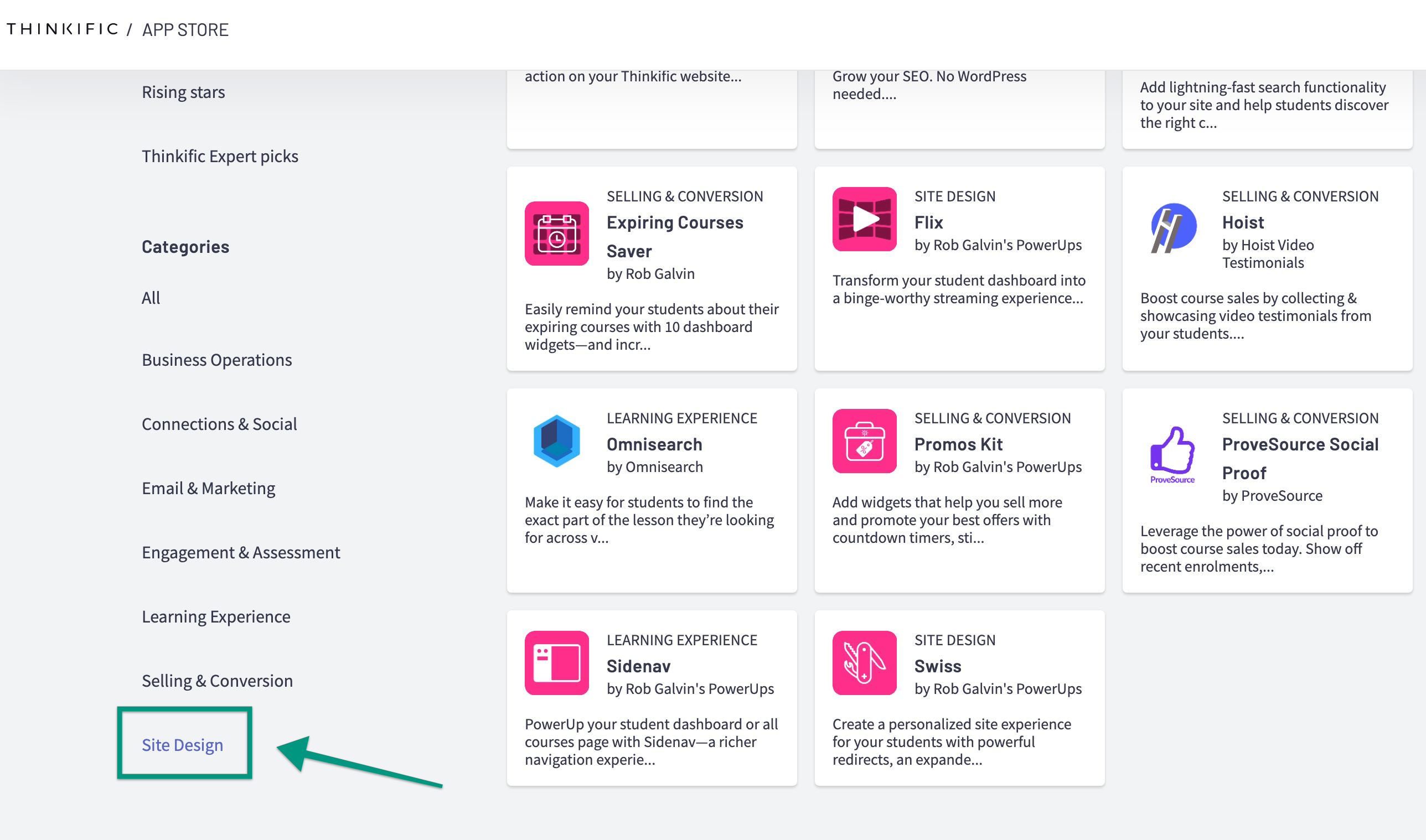 Site Design Key Features
The Site Design Category offers a number of options to make customizations to your landing pages beyond what is currently possible with Site Builder. These apps aim to set your site apart and optimize the experience for both new and returning visitors.
Below you can find some key features that the Site Design category offers:
Custom Sections - Utilise custom sections created by 3rd party developers that can extend your site functionality beyond the default sections.
Check out the following apps: DropInBlog and Swiss.


Search Functionality - Make it easy for students to find the content that they are looking for.
Check out the following apps: Omnisearch and Expertrec.


Student Dashboard Enhancements - Optimize the dashboard for students so that can easily navigate and keep up to date with their course enrollments.
Check out the following apps: Sidenav and Expiring Courses Saver.
These are just a few examples of the use cases and apps in the Site Design apps category - check out all the available Site Design apps in the Thinkific App Store!
---
More About Site Design