Setting up your Affiliates can be tricky, and once you've done it - you want to make sure it's working as expected! This article explains how you can test your Affiliate links to ensure that they are creating associations and recording commissions properly.
---
How to Test an Affiliate Link
Before getting started, you will need to find the affiliate link you want to test.
Once you have the affiliate link you want to test, follow these steps to test that the link is working properly:
Open an Incognito or Private window in your browser
Paste the affiliate link you want to test into the URL bar of the browser and hit Enter
Enroll in the course
This will prompt you to create an account; enter information as normal, using either a test email or a fake email address (Read more on this here)
Click Sign up to complete the process
In your regular browser window, log in to your Thinkific account as the Site Owner or Site Admin
Go to Support Your Students
Select Users; your newly-created account should appear at the top of the list
Check the Referred by column for your new user; it should show the name of the Affiliate whose link you used for the test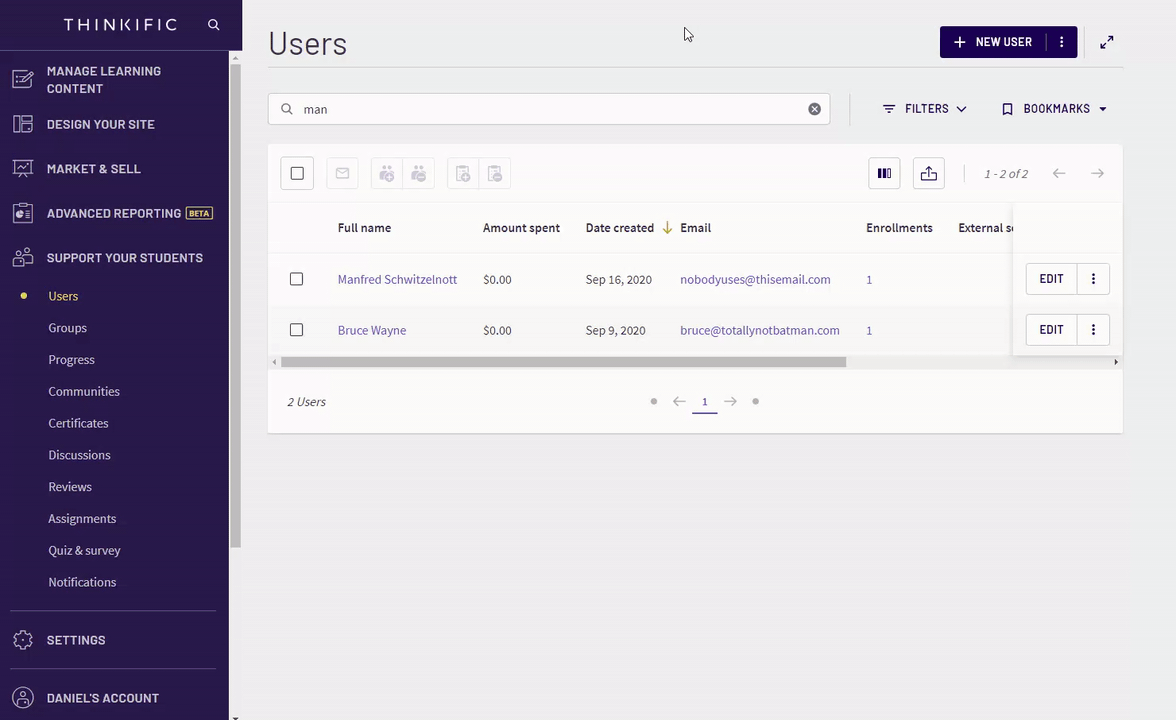 Frequently Asked Questions
I created a test student, but it is still not associated with my Affiliate?
Make sure you are using an Incognito or Private browser window and using only the affiliate link to navigate to your site.
Also remember that you will have to sign up as a new student as part of the test. A student account that you create manually from your Admin Dashboard will not be associated with an Affiliate, even if you later sign that account up for a course using an affiliate link.
For a more detailed explanation of exactly how the Affiliate-Student association is formed, check out Why aren't my students correctly associated with my affiliates?
---
Learn More
How to Create and Use a Test Student Account
Why aren't my students correctly associated with my affiliates?