You can customize the default coupon text that appears on your checkout!
---
The text customization feature on the checkout page is only available on Thinkific's Two-Step Checkout. Any text customizations created on the Two-Step Checkout will carry over if you chose to opt into Performance Checkout. Once opted-in, customizations cannot be changed.
You can update the following default text that appears on your Thinkific checkout page:
Have a coupon?
This is the wording that is displayed on your checkout that prompts the student to click to add a coupon code: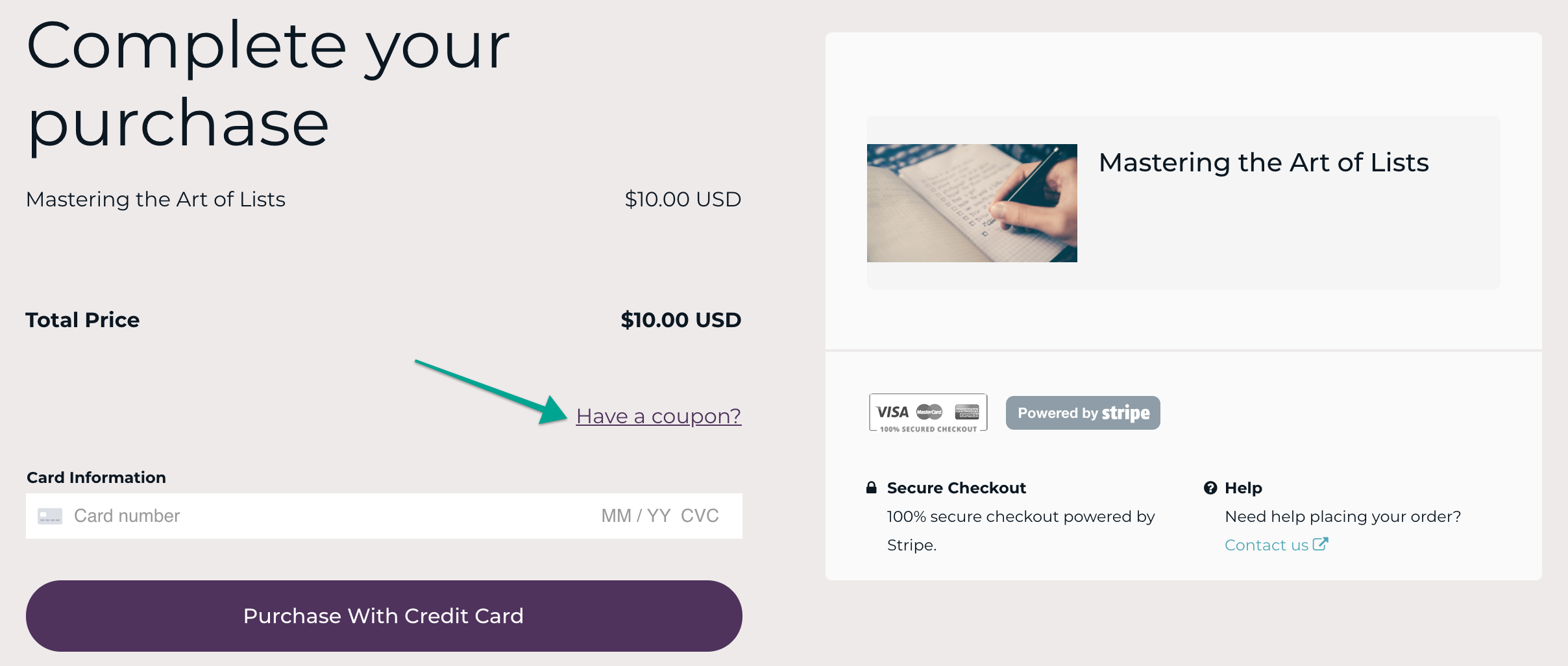 Coupon code
Once a student clicks the Have a coupon? text shown above, they will see a text field where the coupon code can be entered. The Coupon code text here can be customized:

How to Customize Coupon Text
Go to Settings
Select the Orders & accounts tab
Click Modify text: Orders in the left menu
Click Customize on the default text you want to edit
Input your desired text
Click Save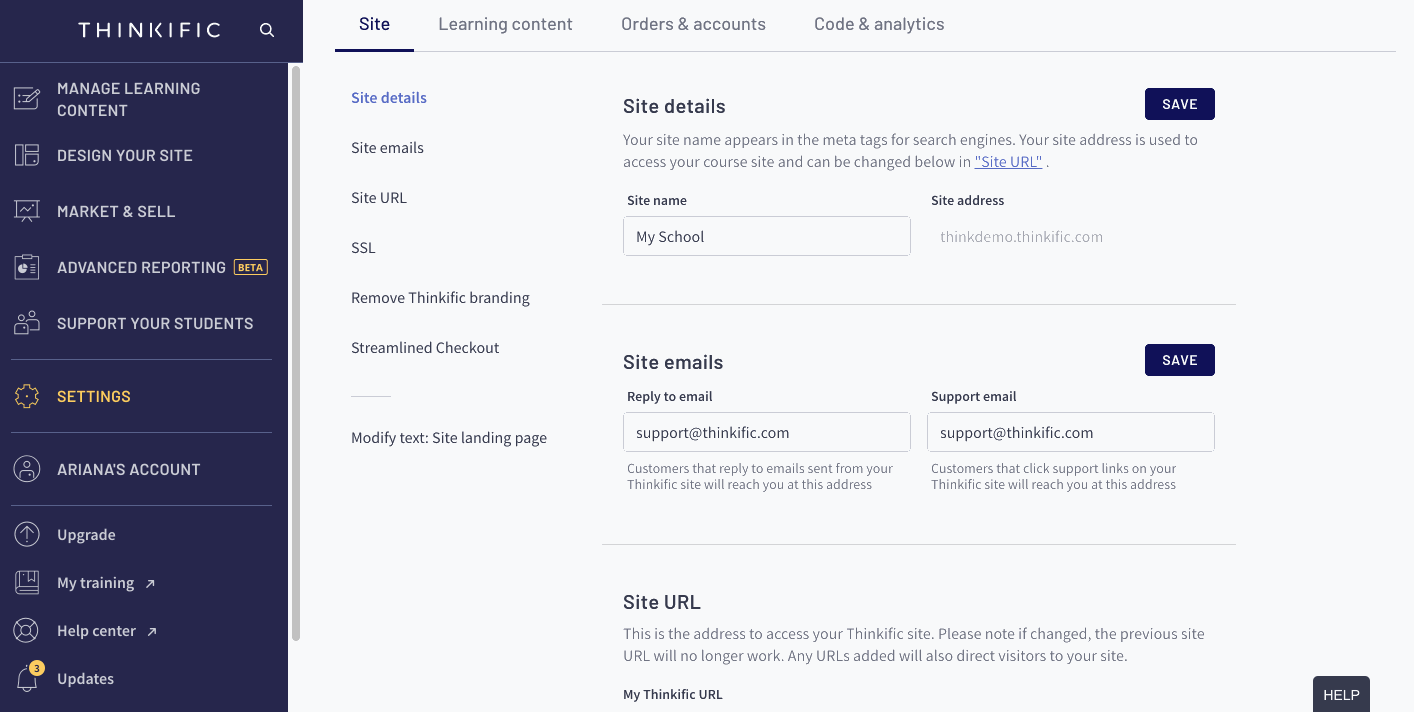 If you would like to remove your customization, you can click the trash can icon: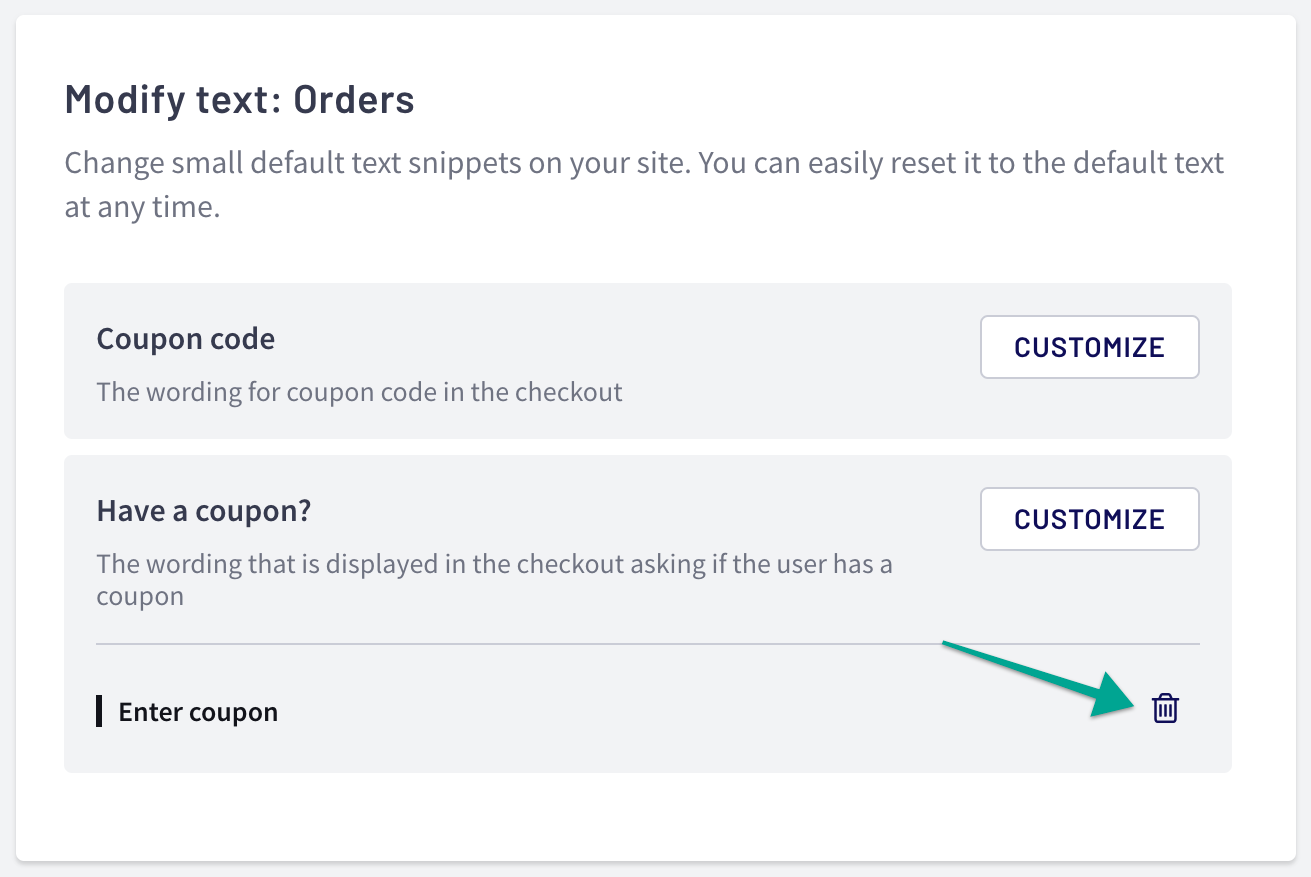 Testing Your Checkout
Once you customize your text, we recommend testing your checkout page. You can simply copy the link to your checkout and visit the page in your browser: How to Copy Your Checkout Link