Once you have created and customized your certificate, you can add it to a course!
Haven't created a certificate yet? Make sure to check out: Thinkific Certificates
How to Assign a Certificate to a Course
You can add a certificate to one or more of your courses directly within your certificate settings!
Go to Support Your Students
Select Certificates
Click on your desired certificate
In your certificate settings, scroll down to the bottom of the page
Under Certificate for, select a course in the dropdown menu
Optional: Set an expiry by checking off Certificate expires. You'll have 2 options:

Select After period of and input a number of days. For example, if you input 365 days, the certificate will have an expiry date that is one year after the certificate is issued.
OR select On a certain date in the dropdown menu and select a calendar date

Optional: Click Add Another Course to assign this certificate to additional courses
Click Save on the top right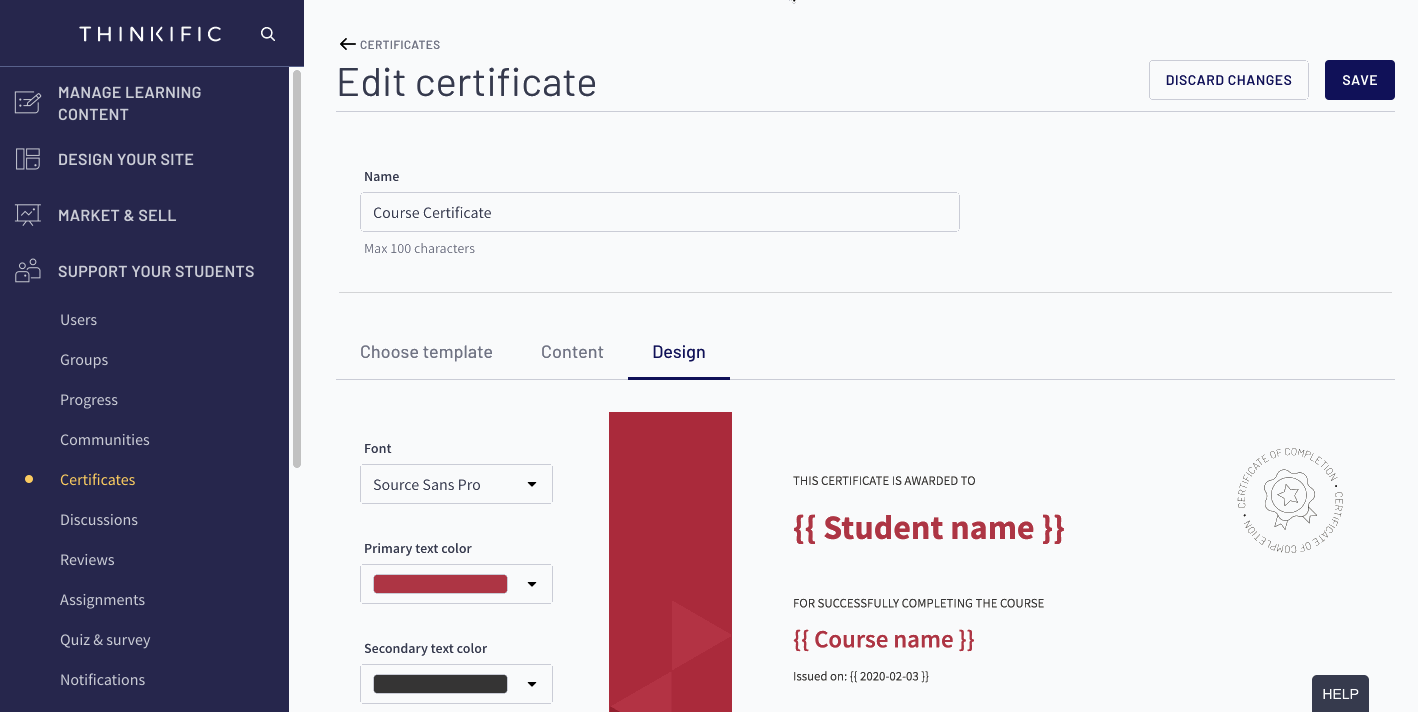 When an expiry is set, an expiry date will automatically populate on the certificate.
More About Thinkific Certificates
Customize Your Certificate Content
Customize Your Certificate Design