Changing the email address associated with your account is quick and easy!
If you are looking to change your password, check out: Editing User Passwords. If you are changing the owner of the account, see Changing Your Site Owner.
Changing Your Login Email
Go to Support Your Students
Select Users
Search or scroll through the list to locate your name
Click Edit to the right
Input the new email address under Email address
Click Save on the top right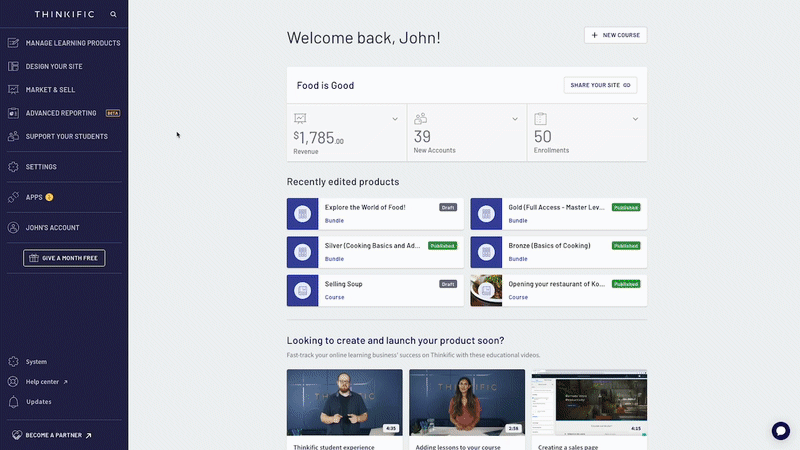 And that's it! Make sure to log in with your new email address moving forward.
Important Considerations
Changing the Site Owner email doesn't update the Thinkific plan subscription billing email address (where we send invoices and receipts); please see our article:

How to Update Your Billing Email Address

Changing the Site Owner email also doesn't update the email login for the

Thinkific Training Site or your email address on our Thinkific mailing list. To update your Training Site login and/or Thinkific mailing list email, please contact our Support Team.