If you are using our built in Stripe integration, your students will be able to pay for your course with most major credit cards and debit cards.
Stripe accepts different cards based on your location. You can view Stripe's pricing page for a list of cards accepted per country under the Payments section: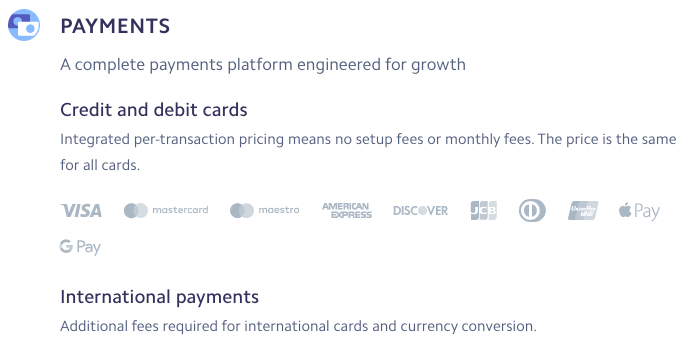 Cards accepted are dependent on your location as the Stripe account owner, not student locations.
Check out the following links to the Stripe pricing page for popular locations:
If your country is not linked above, you can visit any link and click the prompt at the bottom of the page to switch to your country:

---
Although it is dependent on location, in general Stripe accepts major cards including:
VISA

MasterCard

Discover

JCB

American Express
Looking for PayPal supported cards? Check out: What cards types are accepted with PayPal?