Each Affiliate has a unique referral code that appears at the end of their Affiliate links. This code is visible within the Affiliate user profile.
---
Affiliates will automatically have links created for your home page and course landing pages that they can easily copy and share. However, if you ever want to build a custom affiliate link for a different page on your site, you can add the affiliate referral code to the end of an existing URL. First things first, you'll need to know what the Affiliate referral code is!
How to Find Your Affiliate's Referral Code
As a Site Owner or Site Admin, you can locate your Affiliate's referral code from their user profile.
Go to Support Your Students
Click Users
Locate your affiliate and click their name
Select the Affiliate tab
The referral code will appear at the end of all links listed
It will be formatted like this: ref=XXXXXX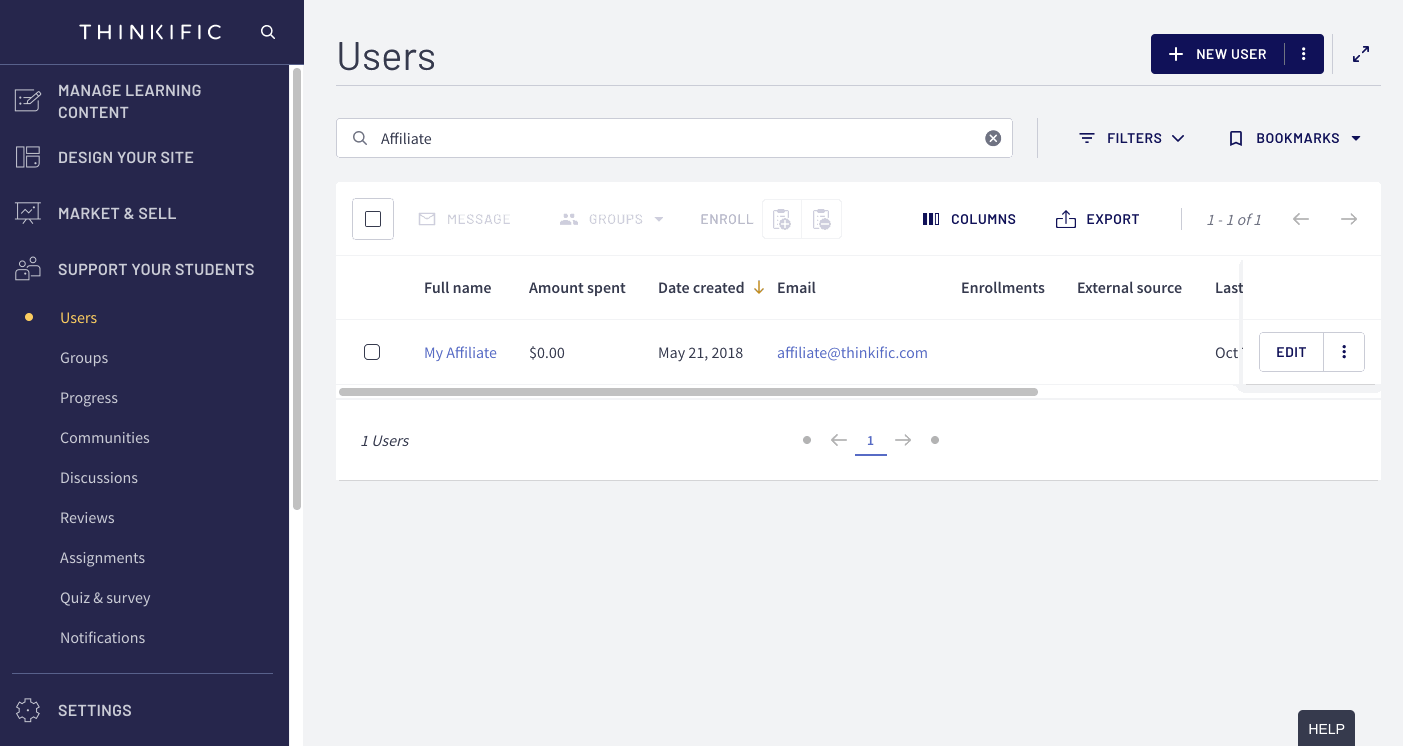 How to Find Your Affiliate Referral Code (for Affiliates)
Affiliates can also find their own referral codes.
Login to your account
Click Your Affiliate Links
The referral code will appear at the end of all links listed
It will be formatted like this: ref=XXXXXX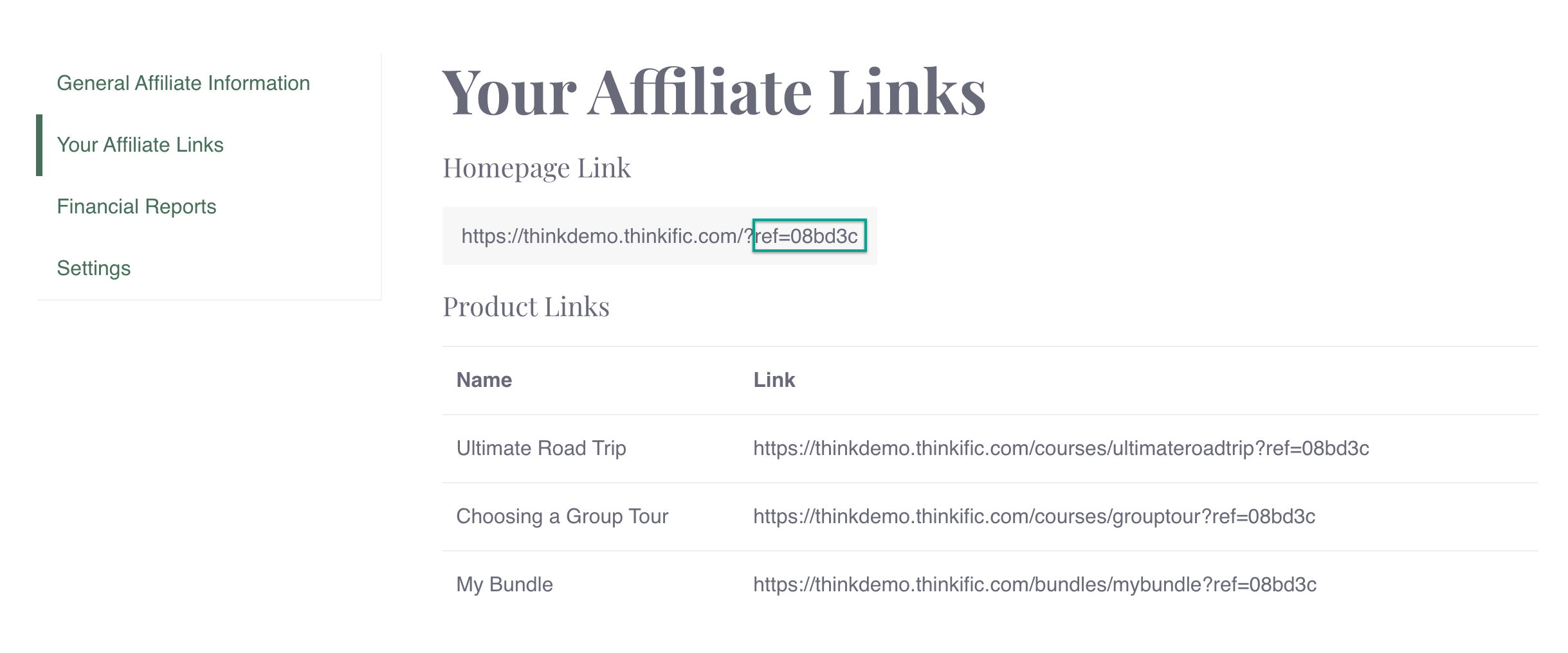 Looking to create an Affiliate link to a specific page on your site? Check out How to Create an Affiliate Link