In the left sidebar of the Admin Dashboard, click Manage Learning Content, then Courses, and then choose the course you want to add an Audio lesson to. Click on the three dots on the course card and the option to Edit or Duplicate will open up. Select Edit.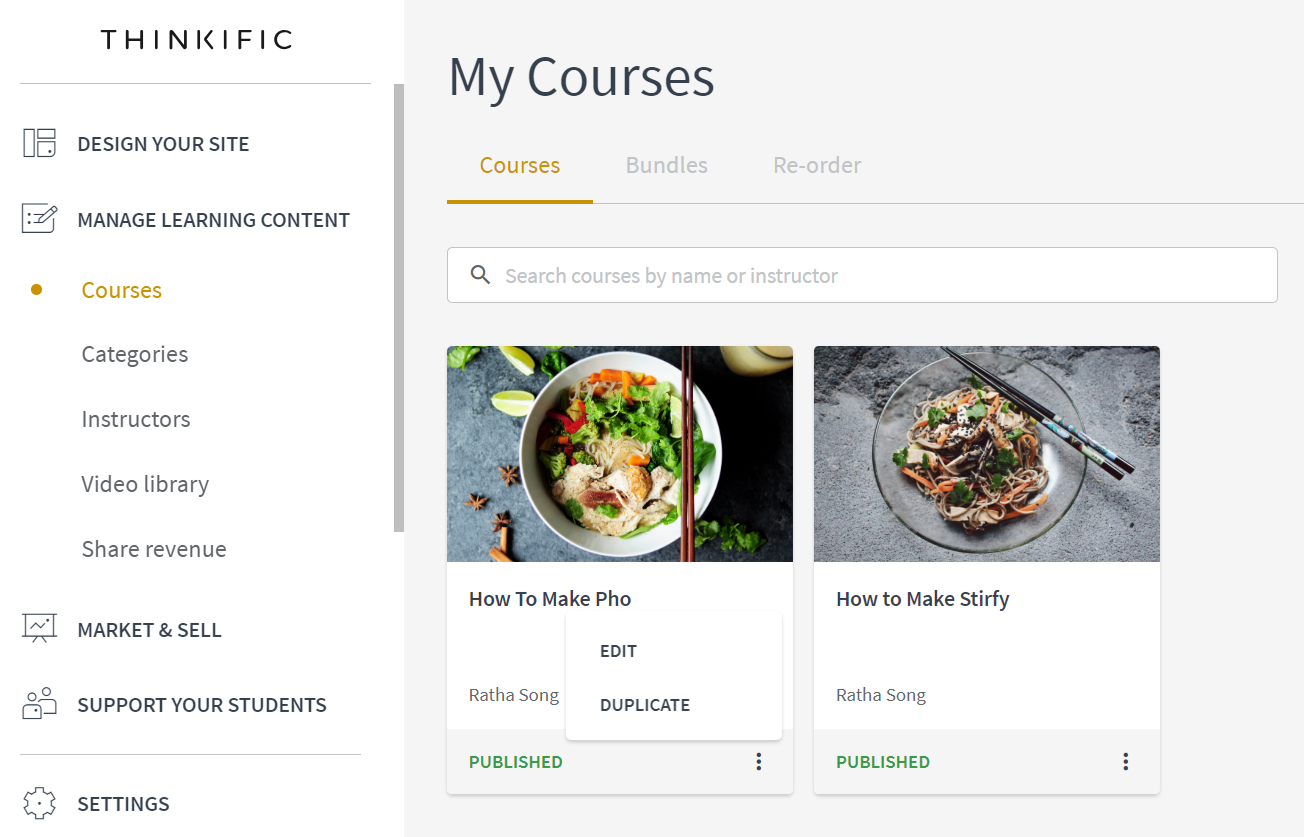 While on the Curriculum tab of the course builder, select to Add Content, and then Audio.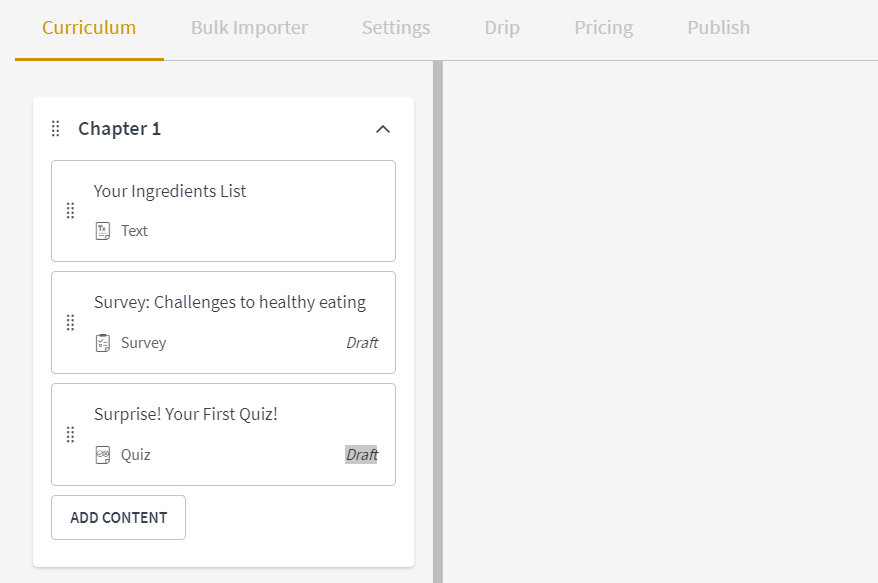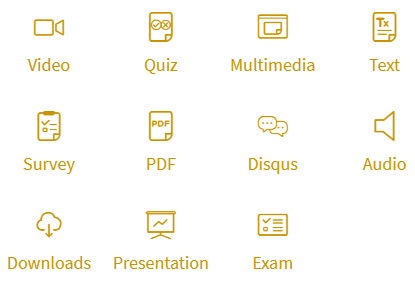 Give your lesson a name, select the applicable checkboxes - such as free preview or set to draft and add a description (this is optional, and will appear underneath the audio player in the lesson). Then you can upload your chosen audio file by Dragging and dropping or Select file.
You are able to upload the following file types: aac, mp2, mp3, mpga, ogg, wav, m4a. However, mp3 is best recommended as it is best supported across all web browsers.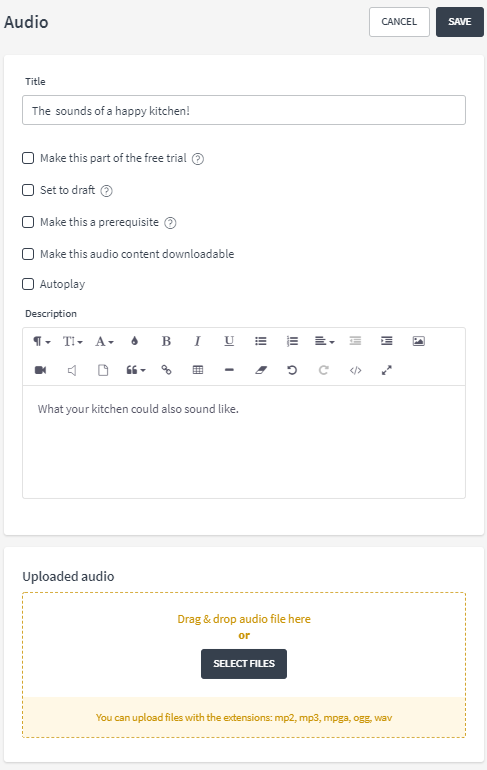 Once the file has successfully uploaded, hit Save and your audio lesson is created!
Optional: Remove Margins in Course Player
By default, there will be page margins when viewing Audio Lessons. If you would like to adjust the display to remove these margins, check out Remove Margins in Course Player.