Instructor profiles can be included on your course landing pages as a way to introduce your course's author, facilitator, or sponsor.
You can create as many instructor profiles as you need and you can set different profiles to appear on different courses. This article will cover how to manage your profiles on your Thinkific site's Admin Dashboard. You can create and add instructor profiles to your course landing page from within Site Builder.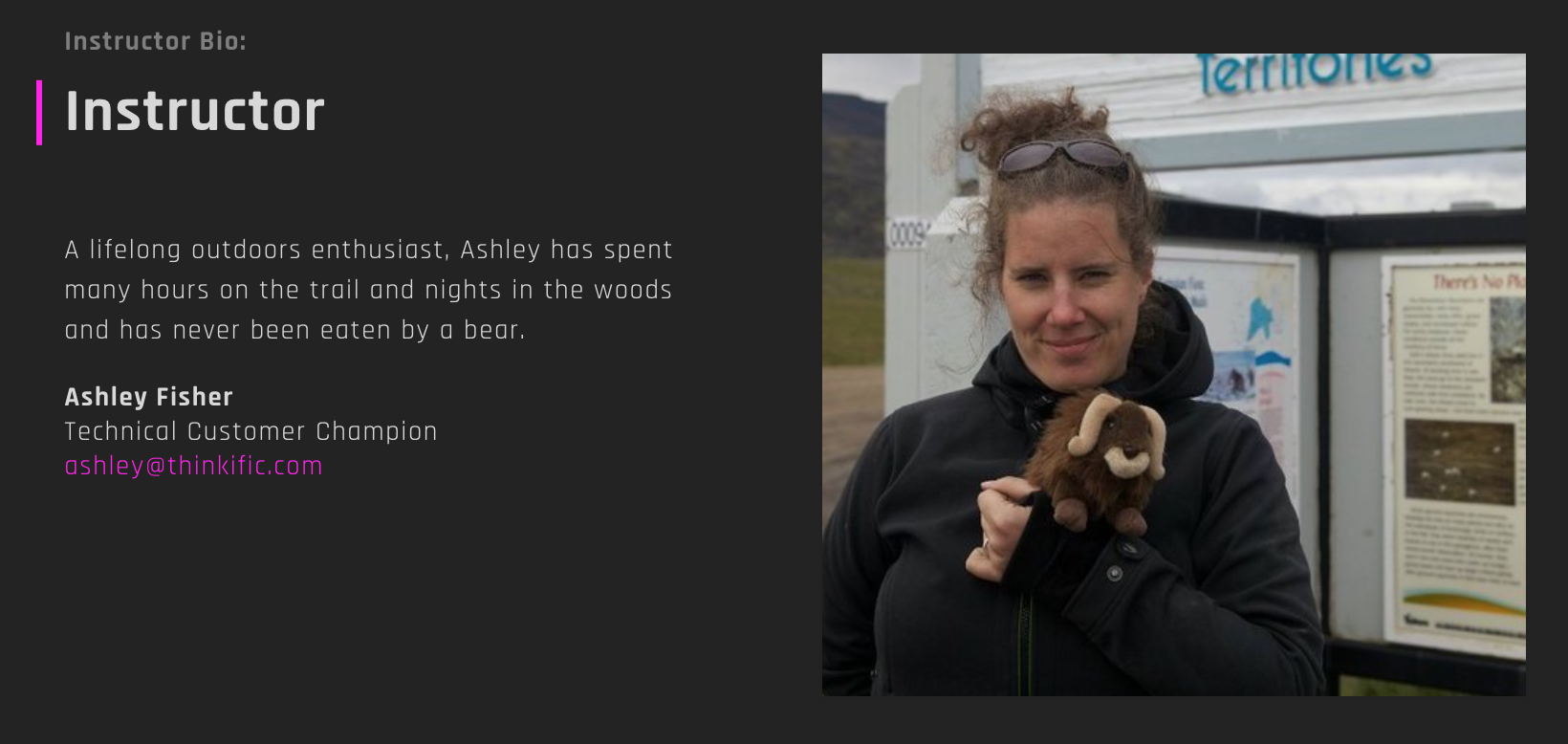 ---
Instructor profiles are not users themselves. If you want to set up a user to manage your courses for you, you need to create a course admin.
If you want to share the revenue from a course with someone, you need to create a product payee.
---
How to Manage Instructor Profiles
First, you can select Instructors from the Admin Dashboard sidebar menu. Then, in the resulting screen, you can create new instructor profiles, edit existing profiles, or delete extra profiles (you always need at least one):

When editing a new or existing instructor profile, you can change any aspect of the profile including the Instructor Avatar, Name, Bio, and more.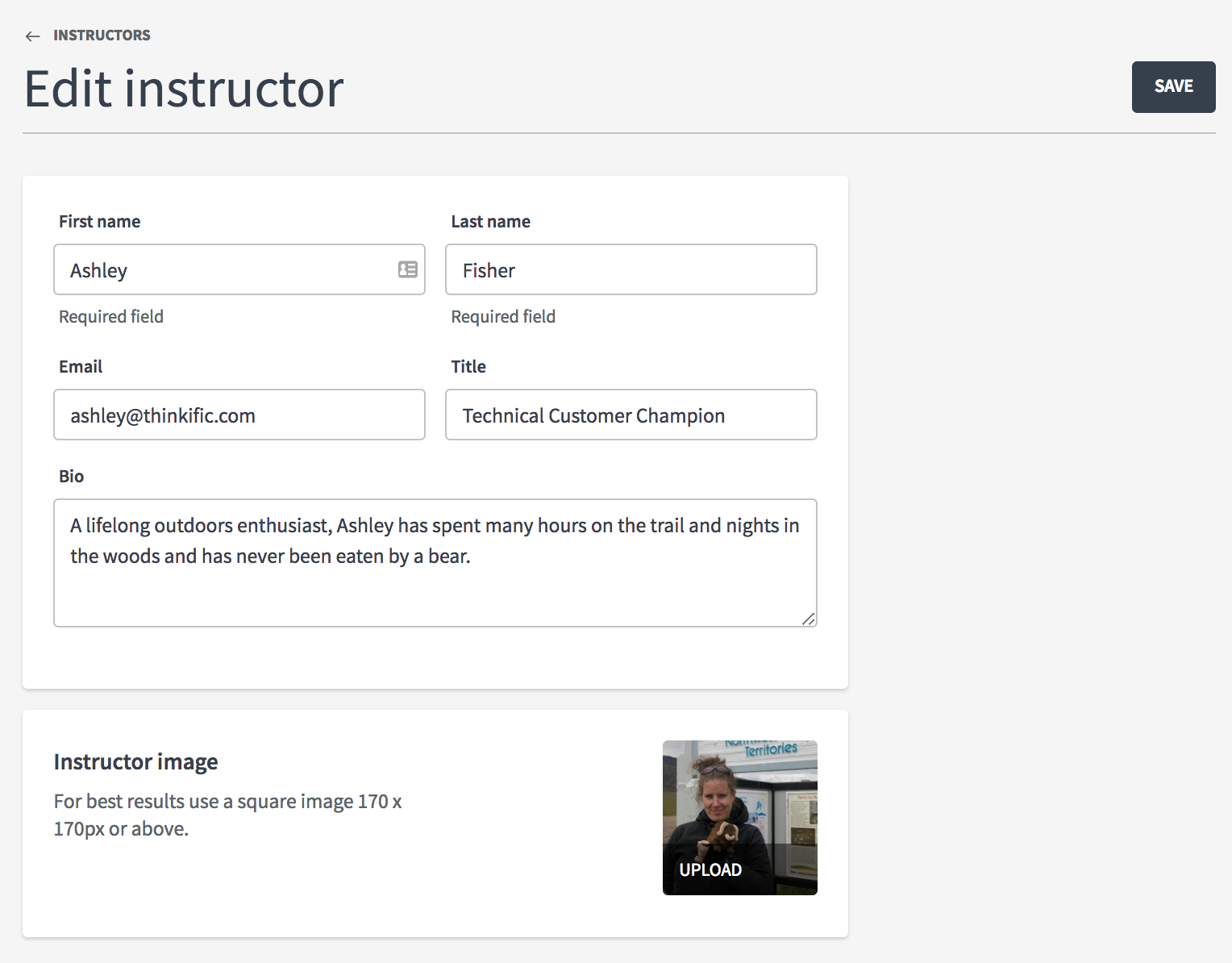 Remember to hit the Save button when you're finished, and you're all done!
---
Adding an Instructor Profile to a Landing Page
Instructor bios can be added to your sales pages to add a personal touch and introduce the expert teaching the course.
Click here to learn more about adding Instructors to course landing pages.