Remove Thinkific branding to further personalize your website and Course Player!
About This Feature
When you opt to remove Thinkific branding, the appearance of the Site Footer on your course website, the Course Player, and the text in your automated email notifications will change.
Footer

Course Player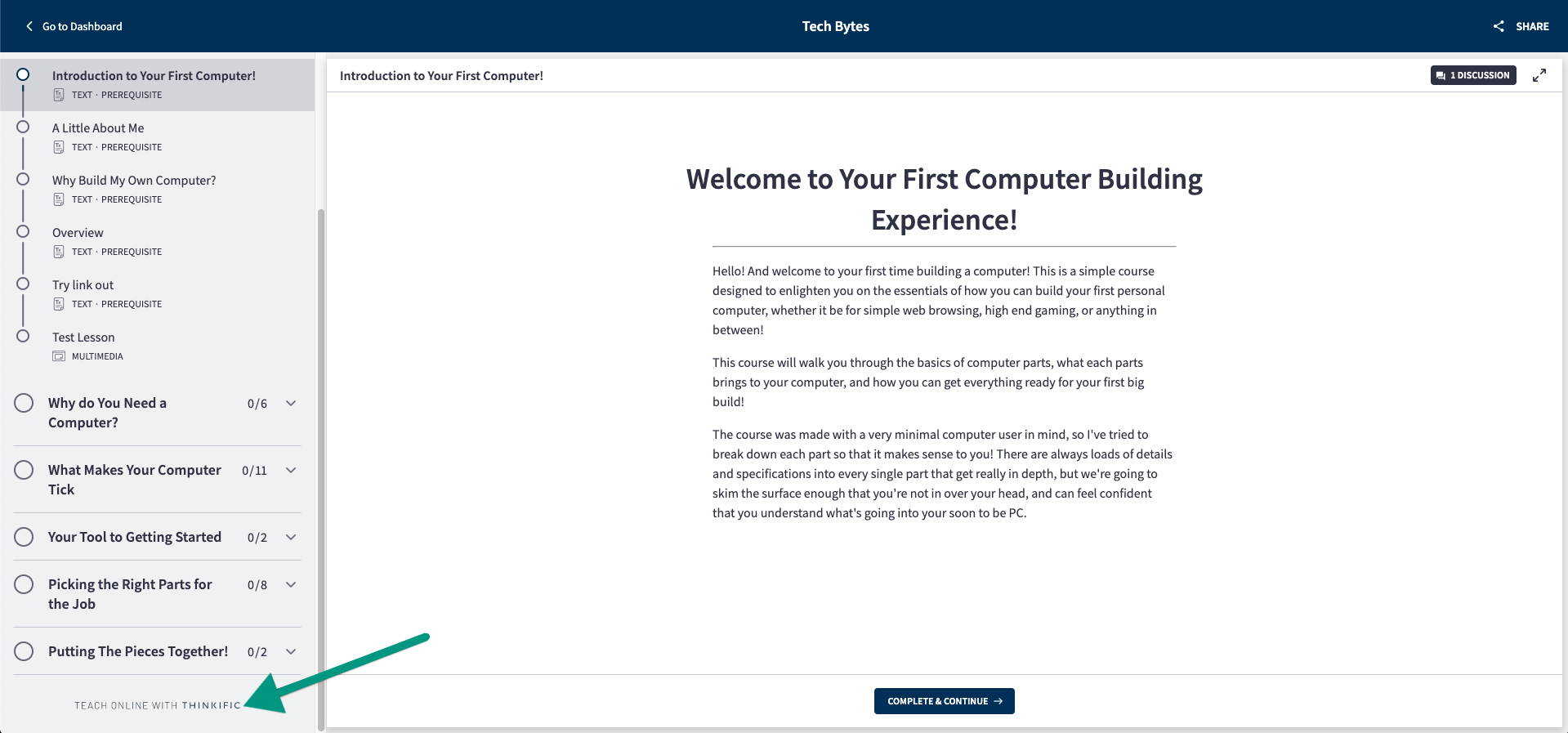 Automated Email Notifications

How to Remove Thinkific Branding
Go to Settings
Select Remove Thinkific branding
Check off the box to the left of Remove Thinkific branding
Click Save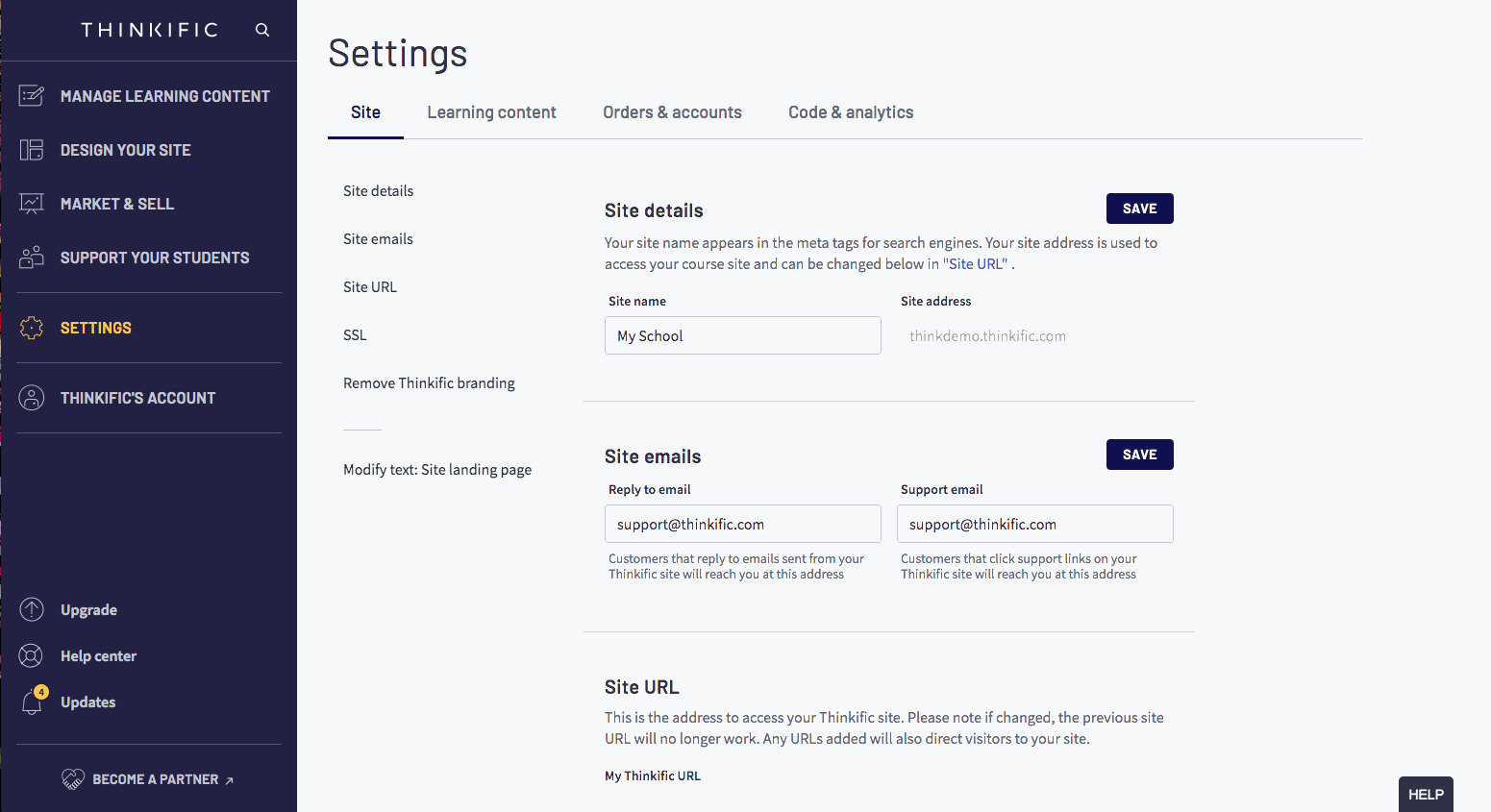 Removing Thinkific Branding does not change the email domain for your automated email notifications. If you are interested in customizing automated Thinkific emails with your own custom domain, check out Email White Labelling.