You have the option to change the default language of your Thinkific site. Learn how in the article below.
Language settings apply to site default text only. This includes text like default Buy buttons, the "Sign in" text on the top right of your header, checkout text, and Course Player navigation text. Language settings do not apply to any custom text included within your course lessons and site pages.
How to Change Site Language
From your Admin Dashboard:
Select Settings
Select the Learning Content tab from the top menu
Click or scroll down to Language settings
Under Site language, search for or select your chosen language from the dropdown list
(Optional) click the checkbox beside Allow students to override the site language
Click Save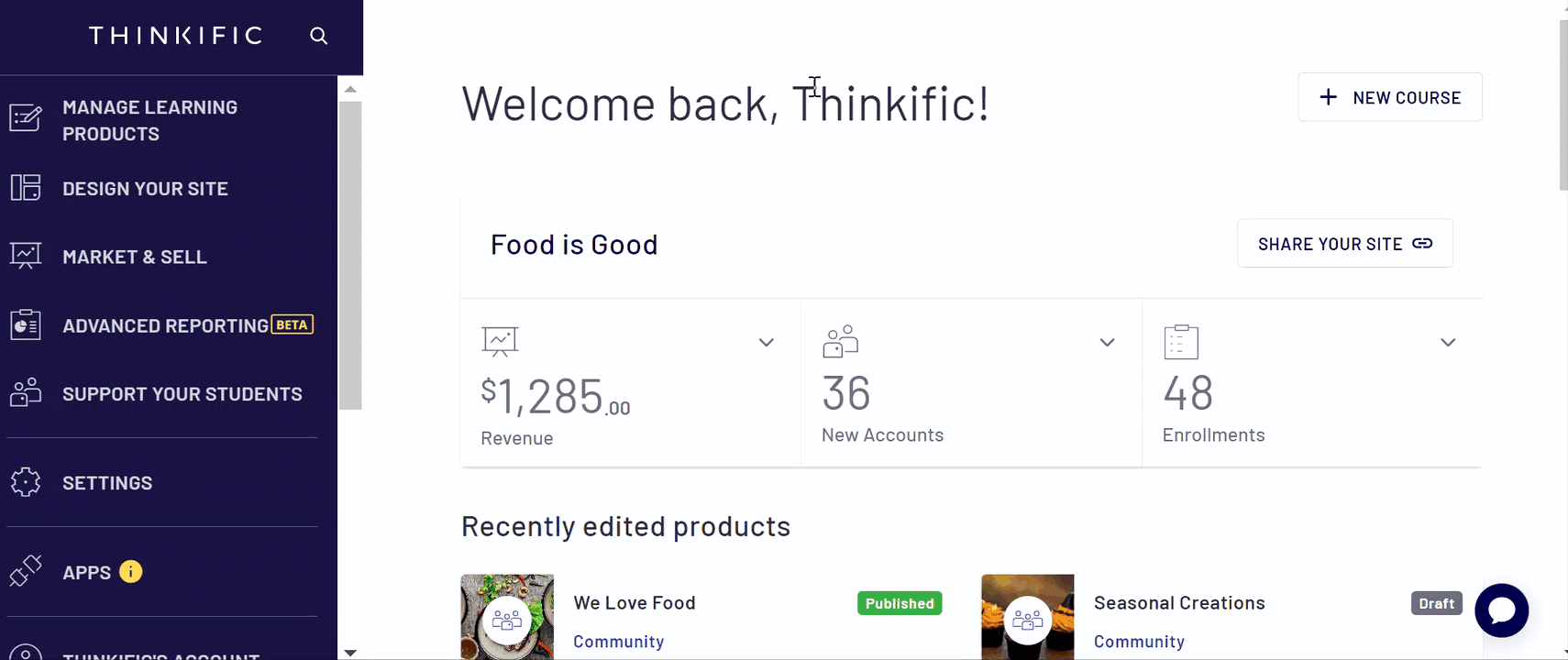 Thinkific currently supports 39 languages as of September 22, 2020:
Afrikaans
Armenian
Azerbaijani
Croatian
Czech
Danish
Dutch
English
Estonian
Finnish
French
Georgian
German
Greek
Hindi
Hungarian
Icelandic
Indonesian
Italian
Japanese
Korean
Latvian
Lithuanian
Mandarin (Simplified)
Mandarin (Traditional)
Norwegian
Polish
Portuguese (Brazilian)
Romanian
Russian
Serbian
Slovak
Slovenian
Spanish (European)
Spanish (Mexican)
Swedish
Thai
Turkish
Vietnamese
Frequently Asked Questions
Does Thinkific support Arabic and Hebrew?
Although you can build your course in any language, the Site Language Settings don't support right to left languages (such as Arabic and Hebrew). Some of our course creators, however, have created a custom solution in code. More on that in our article Does Thinkific support Arabic and Hebrew?
Will my course content be translated?
No. Only the site language on your site pages (like buttons, header text will found on your Home Page, Course Landing Page, Custom Pages, and Default Pages will be translated - see what will be edited by changing your Settings Site Language to an alternate language).
Check out the example of how this works on the Student Dashboard "My Courses" page below.

Please note: if you alter 'translatable' copy in the Theme Code, this copy won't be translatable.
For example, in the image above 'Mes cours' is French for 'My courses'. If this was changed to 'My Programs', when a student opts for a different site language preference, this copy will remain in English as 'My Programs'.
Will the categories or custom page names be translated?
No. In the Categories section, the All Courses page is in English, by default. To translate this text, simply edit this copy in your preferred language.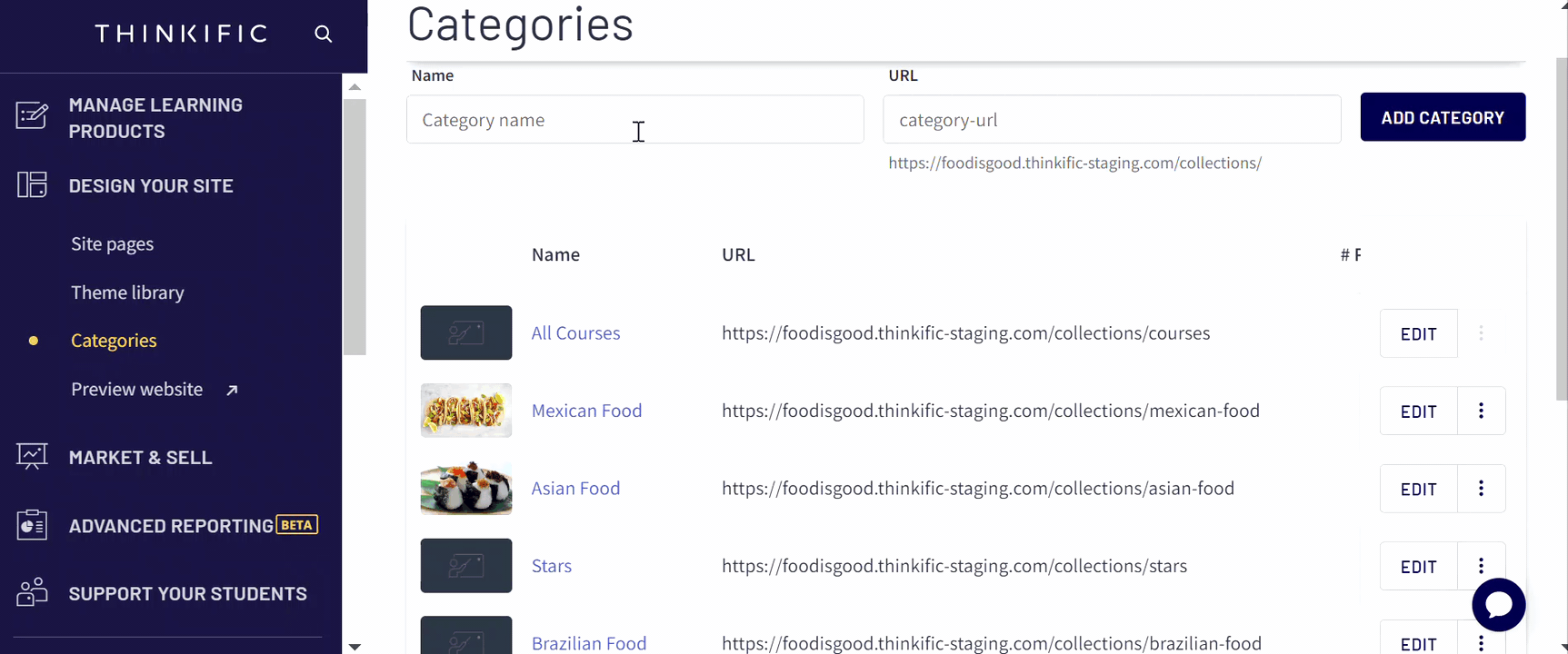 See this translated here: