Using Constant Contact to automate your email marketing? Good news! Thinkific's Constant Contact app makes it super easy to make sure that any new users are automatically added to your mailing list.
---
Connect Your Constant Contact Account
Optional: If you do not yet have a Constant Contact account, we recommend creating one before installing the app
Click to Install the Constant Contact app
Review the Permissions & App details page
Click Accept & Install to continue
You will be returned the Constant Contact app details page — click Connect Account
Provide your Constant Contact login information to finish installing the app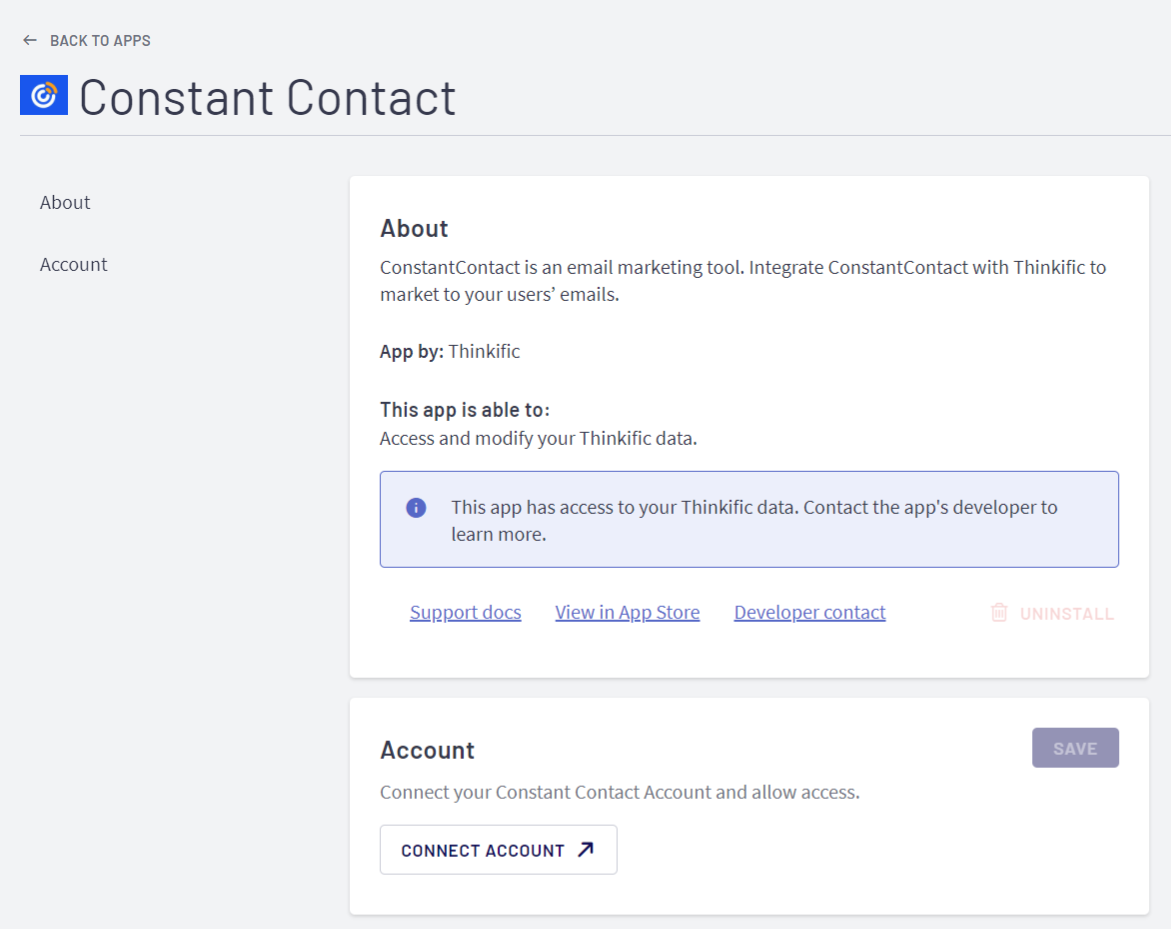 Your Contact Contact account can only be linked to a single Thinkific account at this time. If you have multiple Thinkific accounts that you would like to connect, that can be handled with Zapier.
Choose a List
You need to choose a list to enable the automatic creation of users in Constant Contact when they sign up for a Thinkific account:
In the Constant Contact block on your Apps page, select a mailing list in the dropdown:
Make sure to save your changes.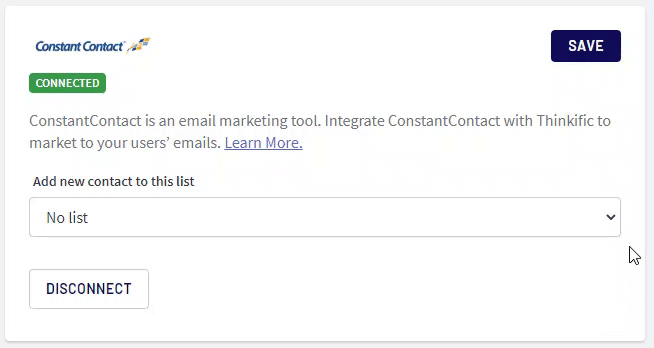 Important: A specific list in Constant Contact is required in order for us to sync your Thinkific users to your account.
Disconnect Your Account
If you need to switch your accounts or aren't using Constant Contact anymore, you can simply disconnect the account from the Apps page: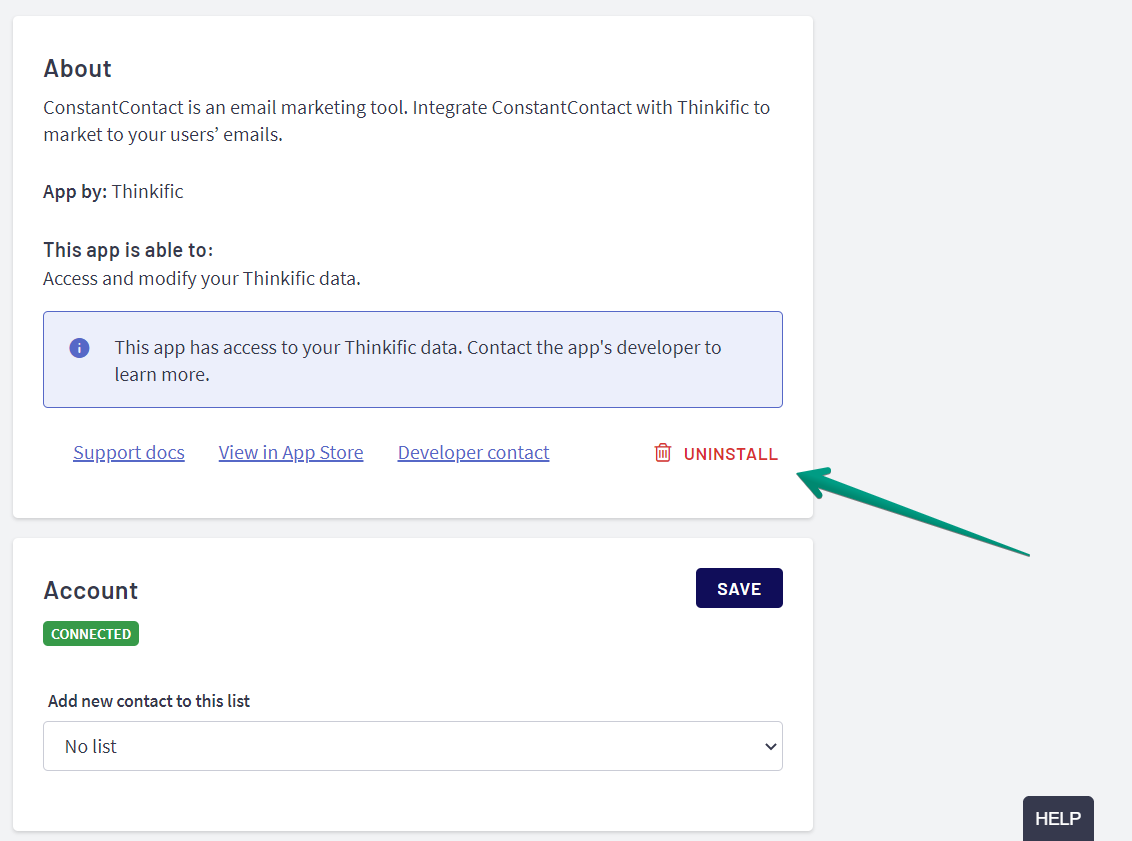 Frequently Asked Questions
What if I want to sync to multiple mailing lists?
Our direct Constant Contact app is a simple way of making sure that any of your Thinkific users are automatically added to your Constant Contact account and optionally a single mailing list. In other words, it's not possible for one Thinkific user to be added to multiple Constant Contact lists, using our native integration.
If you are looking to have users sent to different lists, e.g. based on which course they enroll in, that can be handled via the Zapier app.
What data is passed to Constant Contact?
This app currently passes First Name, Last Name and Email to Constant Contact. Note: Custom Signup Fields are not currently supported.
Need to import existing users into a Constant Contact subscribers list?
If you need to import a set of your existing users into an existing Constant Contact subscriber list, you can export your Thinkific users and import them via CSV into your Constant Contact account.
Not quite what you wanted? Looking for more apps? We're adding new apps to the platform every day. Check out the Thinkific App Store!