Your students are able to manage their billing and credit card information directly from the Billing tab of their student account page.
---
In this article:
How to Access Billing Details
To access their Billing details, a student can click on their name or picture in the top right of your Thinkific site header and select My Account.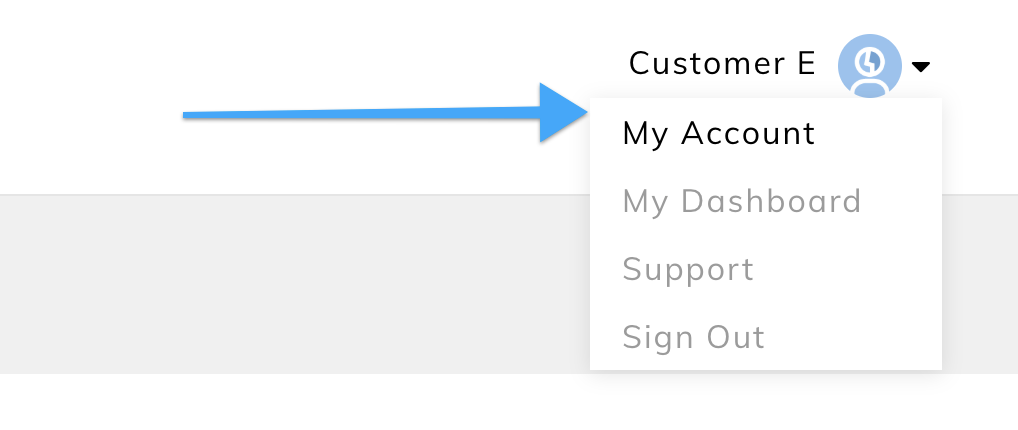 They can then select the Billing tab.

From here students can:
View/update their saved credit card.
View/cancel their recurring payments to you (i.e. subscriptions).
Updating a Saved Credit Card
The saved credit card for a student is the one that will be used for any future payments to you (recurring payments, additional purchases, one-click upsells).
To update this card, from My Account Billing, they should click Edit.

On the next screen, they'll need to fill out the details of the new card and hit Update.

From this page, students can also Delete their saved card. This will cancel any recurring payments (i.e. payment plans).
Canceling a Subscription
To end subscription payments to you, from My Account Billing, students can hit Cancel for that subscription.

The subscription will then change to "Cancelled" in Stripe, and students will automatically lose access to the associated content at the end of their billing period.
Frequently Asked Questions
Does Thinkific actually store my students' credit card information?
No, Thinkific does not store your students' credit card information — it only displays the information that is stored in Stripe. This is why any changes your student makes to their credit card via the student dashboard will be immediately reflected in Stripe.
What happens if a student deletes their credit card while they still have active subscriptions?
If a student tries to delete their credit card with a subscription still active, they will get a warning that it will also cancel any existing subscriptions. If they decide to remove the card anyways, this will immediately set their subscription to "Cancelled" in Stripe. This is essentially the same as if they canceled their subscription manually: they will still have access to any course or subscription materials until the next billing date for their subscription, at which point they will lose access to all content.