What is a QR Code?
A QR Code, or 'Quick Response Code' is a type of matrix barcode. Essentially, it's a kind of machine-readable label that can be translated from a graphical image (like the one seen below) into the information associated with the image, like a number or an alphanumeric code such as a website URL. This means that a QR code can be scanned by a cell phone and then direct the user to a URL like your course sign in page instead of the user having to type out the entire URL themselves.
A Sample QR Code for thinkific.com: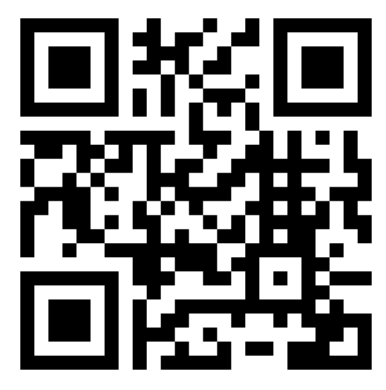 How to Generate a QR Code
1. Select a QR Code generator (here's an example of one: http://www.qr-code-generator.com/). You just need the URL of the site that you'd like to turn into a QR Code and the website will automatically generate the QR Code for you!
2. Test the QR Code to make sure it is working as expected.
3. Add the QR Code to your site page or marketing materials.
That's it!
How to Scan a QR Code
Using an iPhone:
If you're using an iPhone there is a built-in QR Code scanner in the wallet app. To access it and scan a code just follow these easy steps:
1. Open the Wallet App
2. Tap 'Edit Passes'
3. Tap 'Scan Code'
4. Your code should automatically be scanned and you should see a pop-up to open the URL in Safari.
Using Android:
If you're using Android you'll need to download a QR Code scanning app. Luckily there are dozens of free apps in Google Play that will enable you to do this. Simply download the app of your choice and open it up and you should be able to scan the code!
How Can I Use a QR Code?
The great thing about QR codes is that you can get creative and use them in lots of different situations. Here are a few examples of how you could use a QR code to generate interest and drive traffic to your site:
Print a QR code that directs to your course landing page to easily help customers find your site.
Print the QR code in educational materials like a book or pamphlet so that your customers can easily move from your offline materials to your online resources.
Attach a coupon code to the QR code so that anyone who scans your code gets a discount.
Use a QR code to direct users to the free preview on your course so that they can check out the kind of content in your course!