Sales Widgets give you the potential to promote and sell your online course or community on other websites, with no design or technical experience required!
---
Sales widgets provide you with the ability to create a button or card that's completely customized to your brand, and easily embed that button or card on a third-party site. Whether it's your blog, social media page, or another channel, sales widgets help you promote your Thinkific page wherever you have an online audience!
Sales widgets cannot currently be embedded on Facebook. If you are marketing your course on Facebook, we recommend sharing a link to your course or site. A preview will automatically be generated by Facebook that will give prospects a look at your product.
Creating Your Widget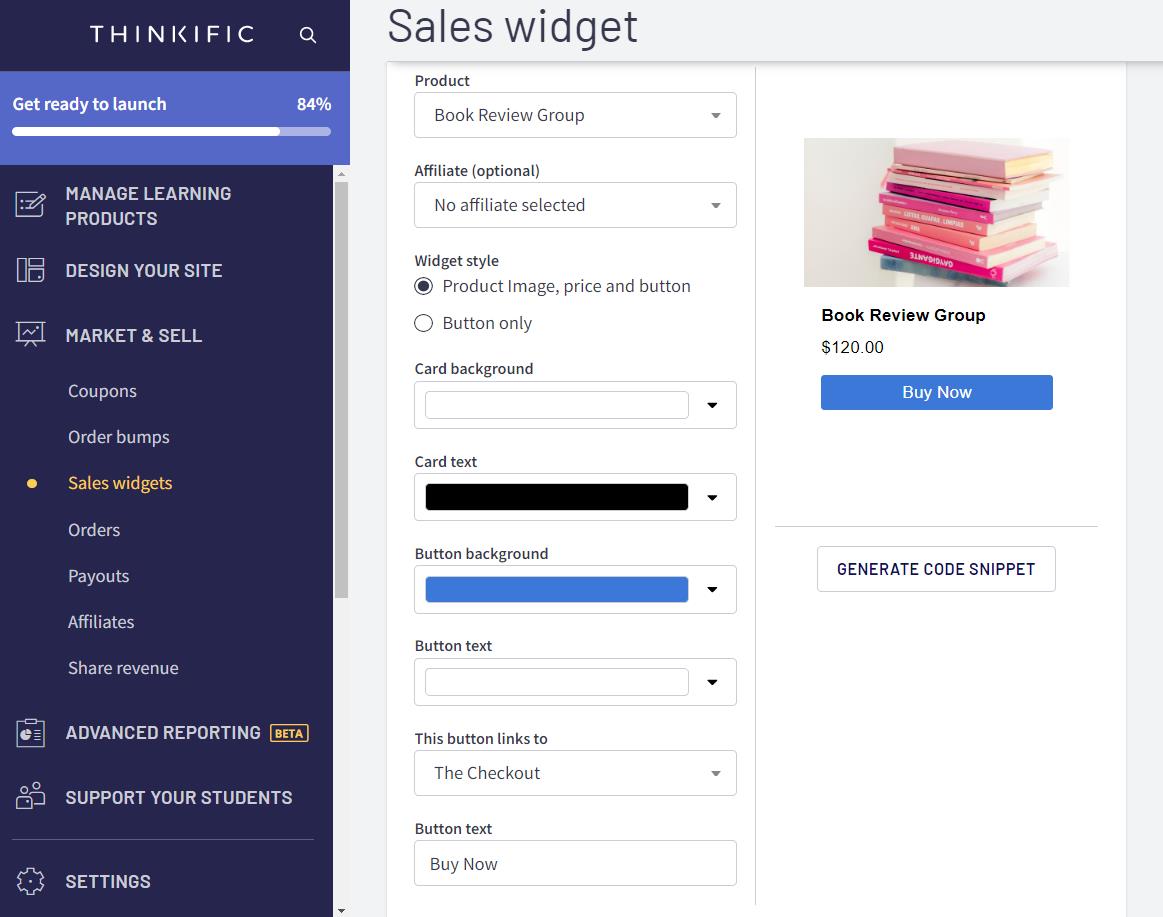 Before you create a sales widget, you will need to make sure that the product you'd like to create the widget for is published. Widgets cannot be created for unpublished products.
To get started:
From your Admin Dashboard, select Market & Sell
Select the Sales Widgets page
Under Product, select the product you'd like to promote or sell
(Optional) Select the affiliate you'd like to link your widget to
Select the widget style (product image, price, and button or button only)
Select your colors for the widget - customize your widget to match your brand, or to match the site where you'll be embedding it
Choose where to link your widget button - choose between the course landing page, or straight to checkout
Enter the text that you want to show on the button within the widget - this is your call to action button
Once you've completed the steps above, click 'Generate code snippet'
You will now get a code snippet that can be copied and pasted into the HTML editor of the site you want your widget to appear on!