If you need to transfer ownership of your site to another user, no problem!
Updating a credit card or changing the Site Owner email doesn't simultaneously change the subscription billing email address on file nor does it update the email login to the Thinkific Training Site or the email address on our Thinkific mailing list. Please email us at support@thinkific.com to update this.
In your admin dashboard, head to your Users section, find the current Site Owner profile, and choose Edit:

Then, change the First Name, Last Name, and email address of the old site owner to the new site owner's information.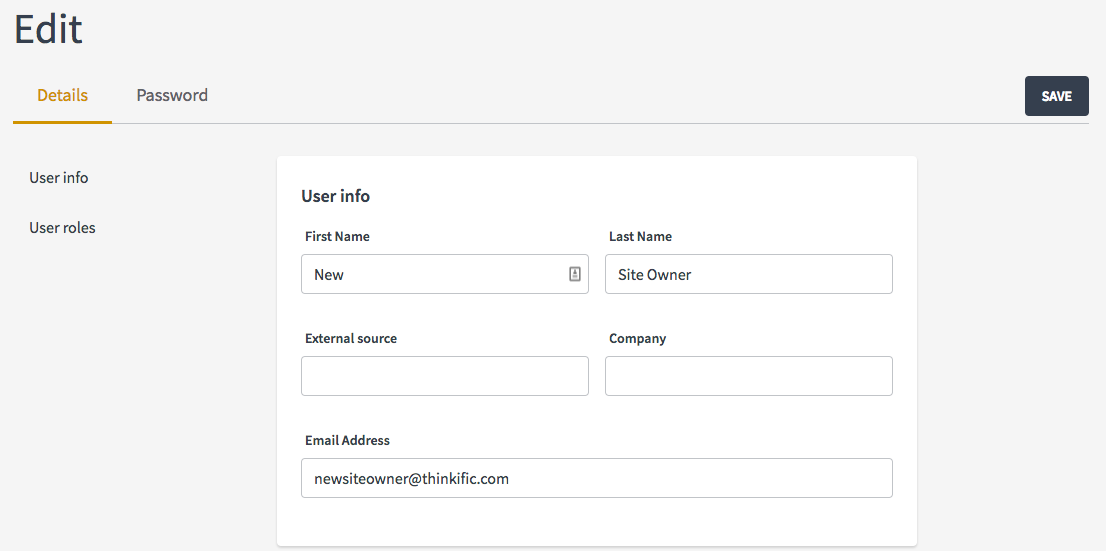 You'll want to reset the password on the next Password tab too:

Then, click Save, and you'll be all set! Just send the new site owner their credentials and they'll now be able to access your Thinkific site as the site owner. If you were originally logged in as the site owner and changed the email address, you will be logged out once you save the new email address for the site owner profile.
Note: If the new site owner already has a user profile created, you'll need to delete their old profile by selecting the Delete option next to their name on the Users page.