Get started with Thinkific by creating an account!
---
 If you have not signed up for Thinkific yet, you can start with our free plan!
After signing up for and account, your new Thinkific website will be created and we'll send an email with instructions on how to login, which will include a link to your site: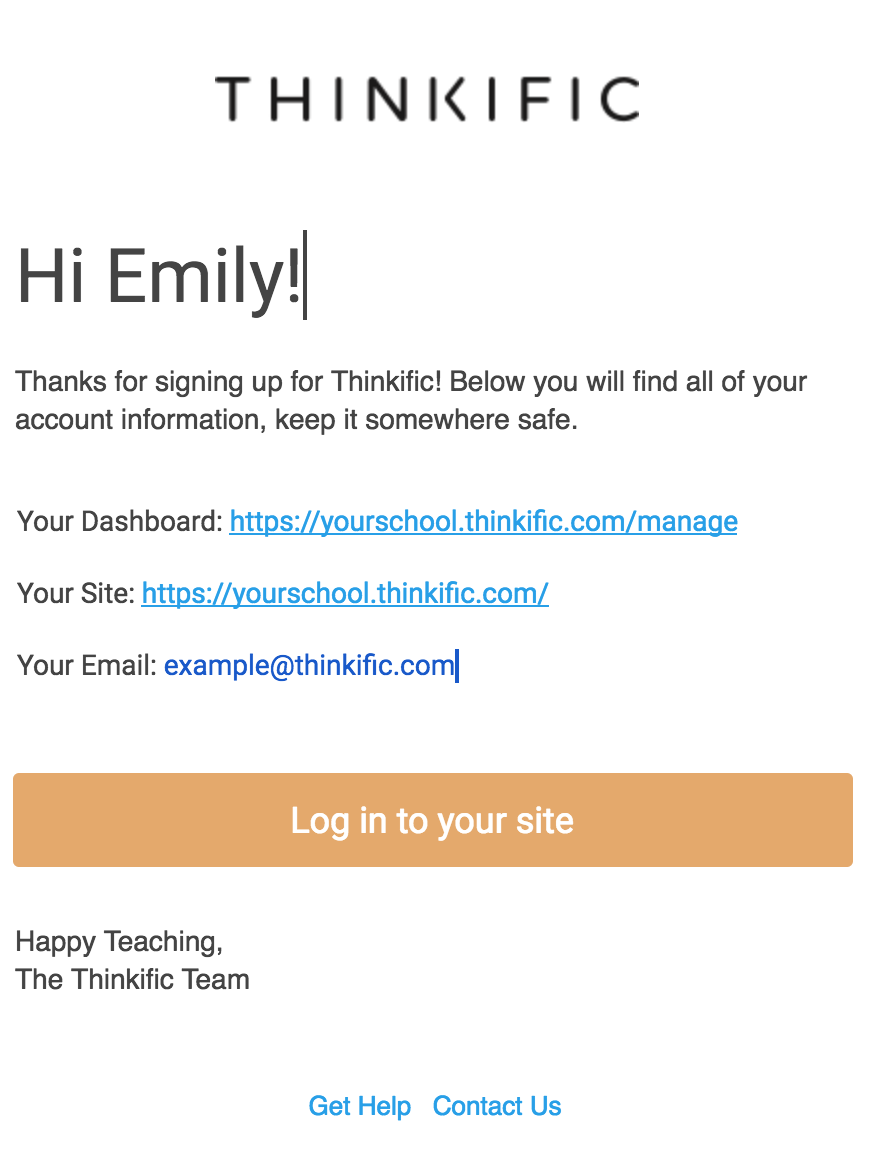 This email will come from notifications@notify.thinkific.com. If you didn't receive this email, make sure to check your spam folder!
You can login to your Thinkific site directly from the Sign in page for your site and you can also log in from Thinkific.com. See Accessing Your Site for details.
You can always start with our free plan, but if you're looking for specific features, take a look at what's offered with our paid plans on our Pricing Page. You can update your subscription at any time.
More About Thinkific
Getting Started with Thinkific
---
What's Next?
Access Your Site and General Navigation