Not sure if your site theme is up to date? Check out how to update a theme and why we recommend making sure you are up to date!
---
In this article:
Why should I update my theme?
We're always working to make our Site Builder themes better, and will periodically release updates to fix bugs, add features, and improve your experience.
These changes are released periodically and often require installing a theme update. You will be notified of available feature updates via badges on our Updates section in your Admin Dashboard menu, like this:

You may also notice an update is available in your Theme Library but there isn't a badge on the Updates section. While bug fixes and minor performance improvements are not always reflected here, they're always delivered through theme updates so we generally recommend updating your theme whenever an update is available.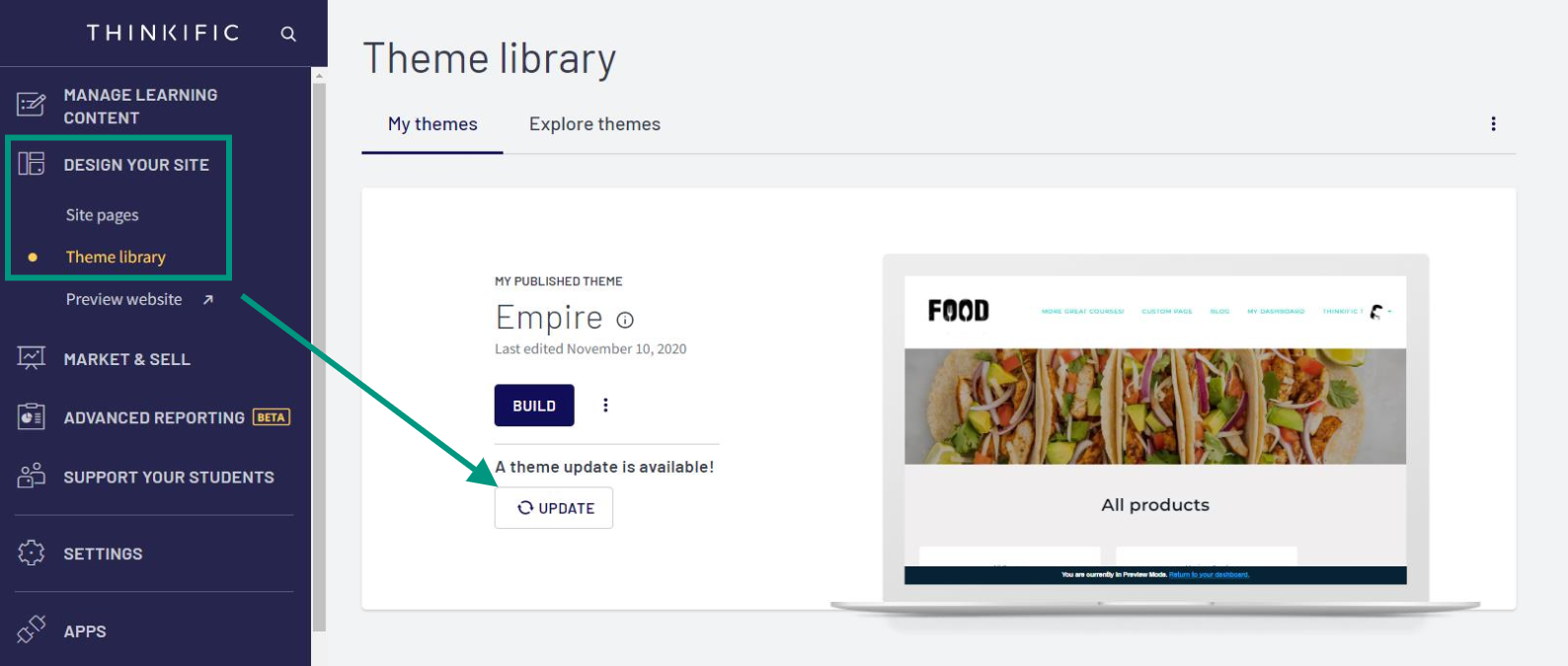 How to Update Your Theme
If you have made any edits to your theme code, please see Important Considerations for Custom Themes before updating.
Go to Design Your Site
Select Theme Library
If there is an update available, you'll see A theme update is available! on your currently published theme
Click Update
Check off Any customization you've made to the code of your theme will be lost (see details below)
Click Yes, update theme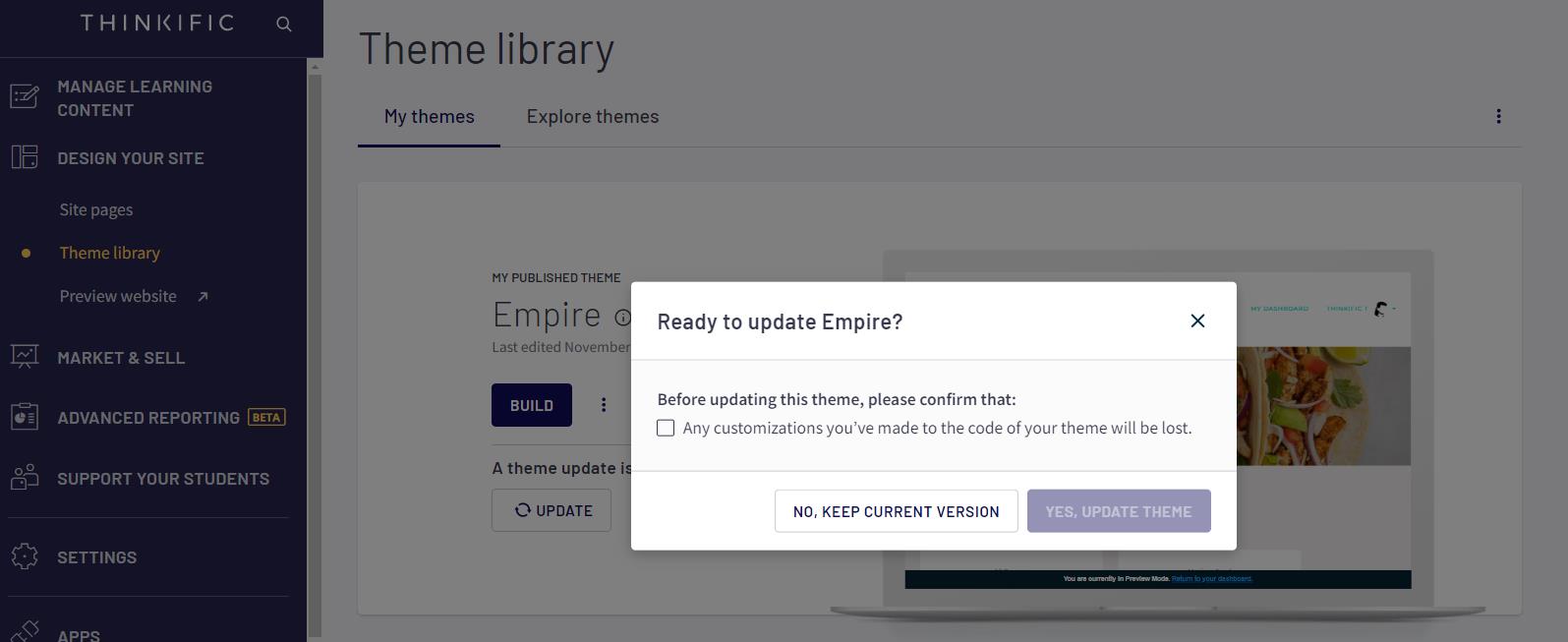 Important Considerations
Custom Themes
If you have made any customizations to your theme code, these will be lost if you update your theme. This is because the update will install a fresh version of your theme files. We always recommend keeping a log of any customizations you've made to your theme code, so it's easy to reapply those in your updated theme.
Check out our recommendations for managing your customizations here: How to Update Your Custom Thinkific Theme
If you have only been making changes to your site through Site Builder, then you can go ahead and update. All of your images, copy and sections will not be impacted.
Duplicating Themes
We have provided the option to duplicate your theme in cases where you are testing out changes that you don't want immediately published live.
Note that you can only update the original installed version of your theme, you cannot update a copy of a theme. We recommend only using the duplicate feature to help with version control. The original installed theme should be used as your main theme in order to keep it up to date.