Question
Can students upload videos for an assignment?
Can students submit videos for coursework?
How do students submit videos through Assignment Lessons?
Students can submit videos through a course's Assignments Lesson. Assignment Lessons allow students to submit a wide range of files for review, approval, or rejection from the course instructor. These files can be uploaded from their own device, through Google Drive, Dropbox, or OneDrive. Your student may also provide an URL to link to an external site if the file exceeds 100MB.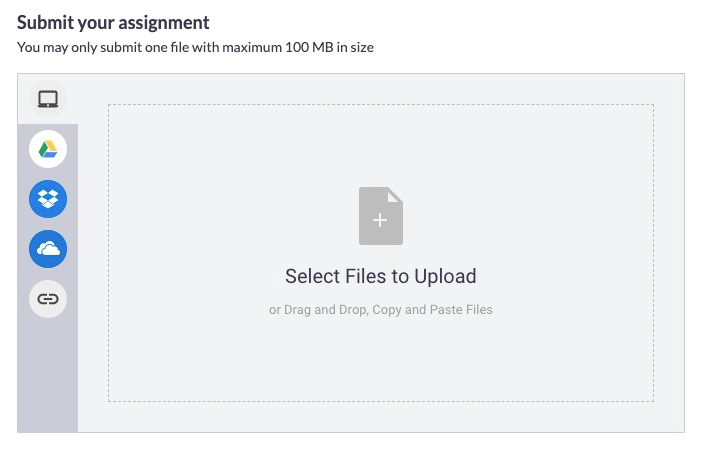 Students are limited to one file submission per assignment with of a maximum of 100MB
Multi-file submissions will need to be converted to a .zip file prior to upload and submission
Students have the option to submit links to external sites if the file is larger than 100MB