---
Question
What is the purpose of the

PayPal email (for payout) field when setting up an Affiliate?

Will the

PayPal email (for payout) automatically send money to an Affiliate?
Solution
When setting up an Affiliate you will see a text field where you can add a PayPal email (for payout):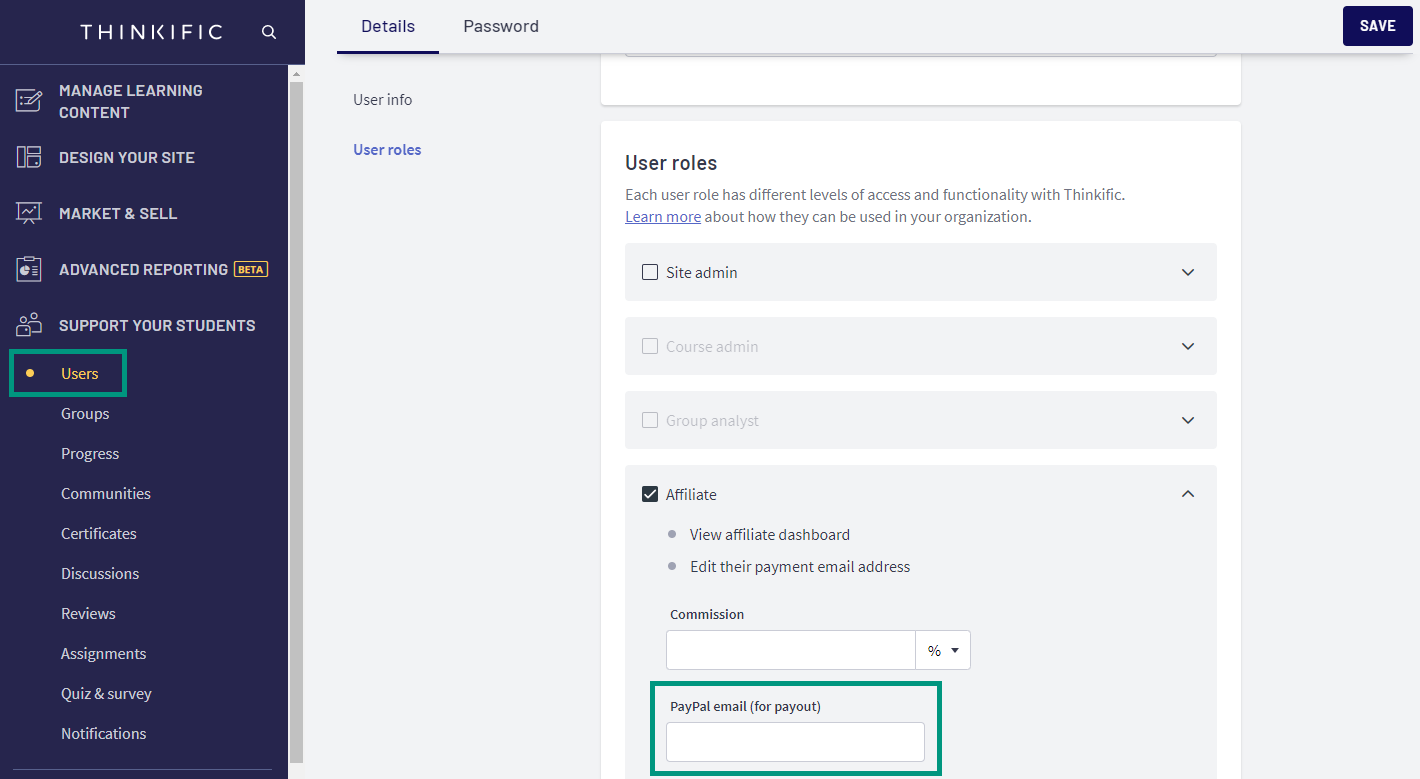 This field is simply for you to keep track of an Affiliate's PayPal email and does not connect an Affiliate's PayPal account to their Affiliate account on your Thinkific site.
Our Affiliate feature is designed for tracking purposes only. It allows you to view the amount owed to each affiliate, and have full control over approved payments, payout policies, and schedules - but the payments themselves are processed outside of Thinkific.

Check out our article for more information about how to Manage Affiliate Payouts.
Learn More About