---
Question
Can I host only one course in my CRM?
Solution
We do not currently have the option to customize sending data from only one course to a CRM using our native integrations, but you can achieve this by integrating with Zapier!

Once you have connected your Zapier and Thinkific accounts, you will need to create a zap with a "new full enrollment" trigger from Thinkific where your course of choice is selected under "course name":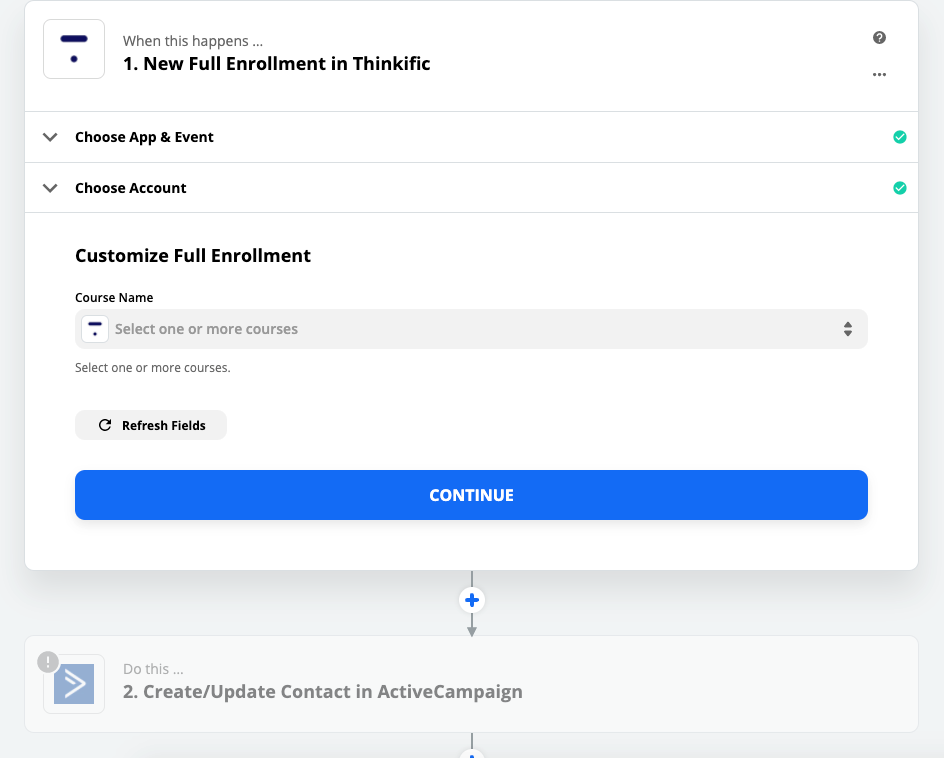 You can then add the actions into the "action" section of your zap and your preferred CRM!