This smart section is automatically added to your Bundle's landing page, and displays information on the individual courses.
---
In this article:
Adding a Bundle Includes Section
About This Section
The Bundle includes section automatically includes product cards for all the courses and communities you have added to the bundle. It is a smart section, which means that it will automatically detect which Bundle landing page it is on, and load the bundled courses based on what courses are included in Thinkific.
This section is designed to give prospective students a quick overview of the contents of your bundle, as well as allow them to click through to look at individual course pages if they are curious.
Where to Use This Section
The Bundle includes section is automatically added to any [Bundle landing page], and can only be included on that page. You have the option of removing this section, but we do recommend including something on your landing page that describes what is included in the bundle!
Adding a Bundle Includes Section
From your Admin Dashboard, select Manage Learning Content
Select Courses and click Memberships & Bundles
Click the ellipses (three dots) and hit Edit
Select Build Landing Page in the top right corner to edit in Site builder 
Click Add section and select Bundle includes [smart section] from the list
Optional: Rearrange the position of the new section, if necessary
Click on Bundle includes [smart section] to open the section settings
Optional: Click on Headings to edit the heading and subheading, if necessary
Optional: Customize the section as required (see below for options)
Click Save to apply your changes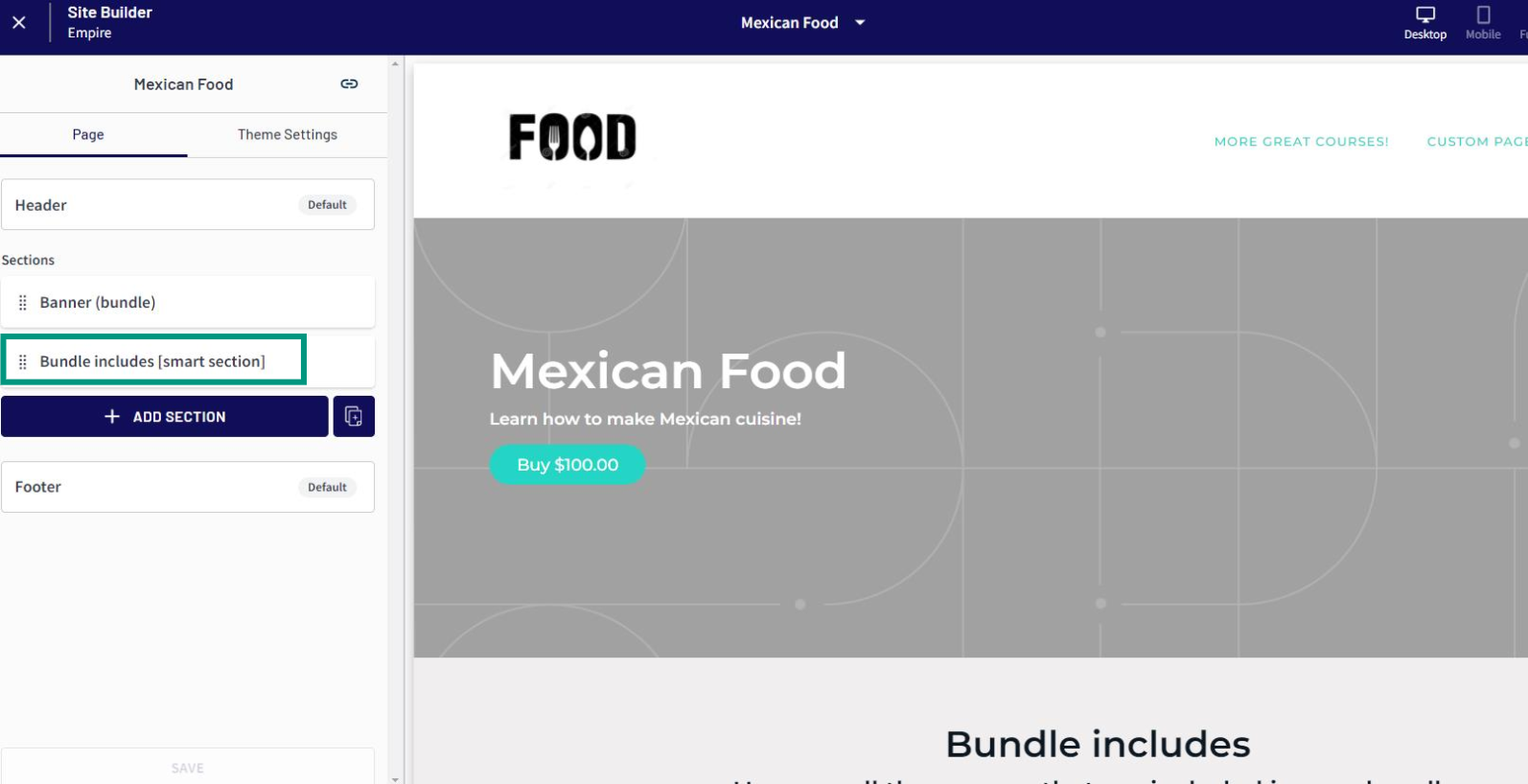 Section Customization
Headings: The heading is the title for the entire section, and the subheading appears directly above or below the heading (depending on your Theme).
Layout: You can remove top or bottom section padding if there appears to be too much space between this and adjacent sections. The Card alignment and Heading alignment settings control the alignment of the course cards, and the heading and subheading.
Section Examples
Empire (Spark)

Vision (Thrive)

Vogue (Vision)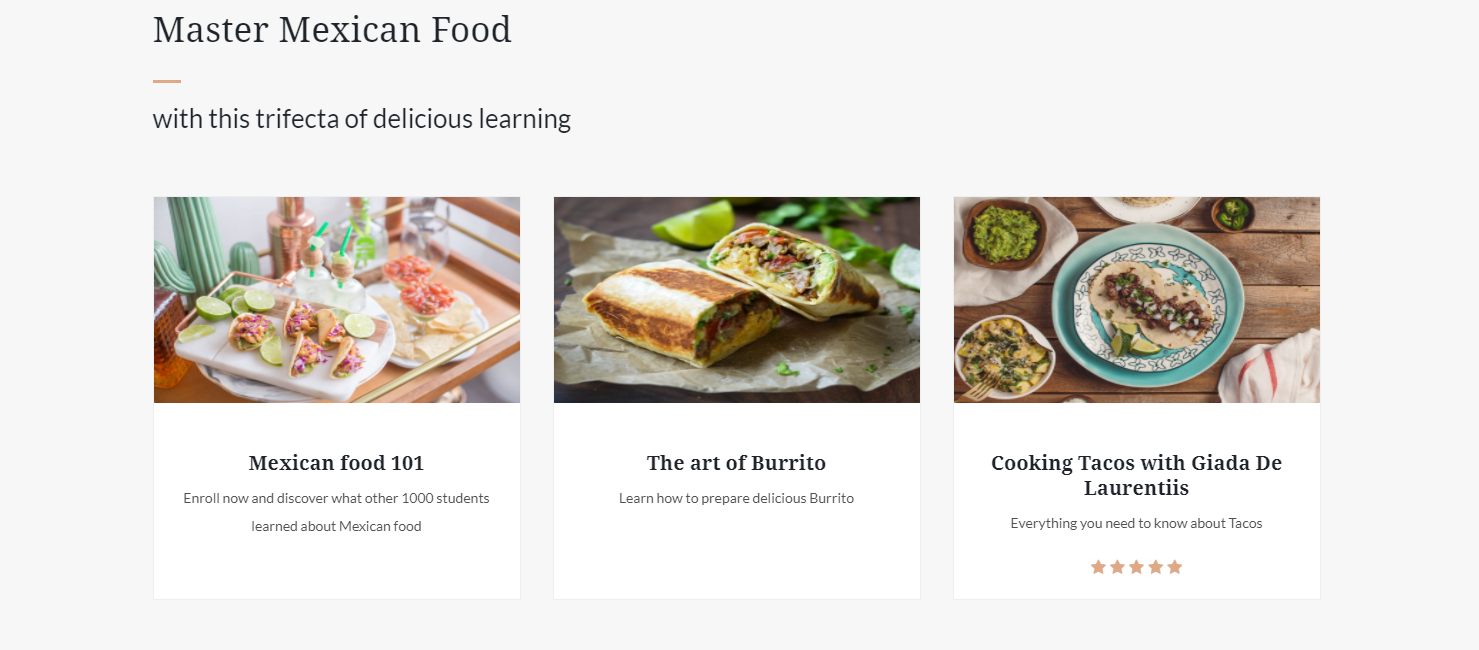 For in-depth examples of our different Themes and Styles in action, check out our Theme Demo Site. Use the buttons along the bottom of the page to browse all the different possibilities!
Frequently Asked Questions
Why are my images being cropped?
The Image Gallery section works best with landscape-oriented or square images; if the images are too tall relative to the width of the section, they will automatically be cropped to fit. Adjusting the Image height setting to match your image dimensions can help resolve this issue, but in some cases it will make more sense to crop your image files yourself to achieve the look you want.
---
More About Site Builder Sections
List of All Available Site Builder Sections
Move/Rearrange a Site Builder Section