---
Question
What areas of my site link to my course landing page by default?
Where is my sales page displayed?
Solution
Every course that you sell through Thinkific will have its own sales page. In Thinkific, we call this your course landing page! This page is created by default when you first create your course. You can send students straight to this page by providing them with a direct link and throughout your site, there are various default sections to help visitors navigate here.
Sharing a Direct Link
If you want to share your course landing page with students through email or on social media, the simplest way is to send them a direct link! Learn how to copy that here: What is my Course Landing Page URL?
Navigating to Your Course Landing Page on Your Thinkific Site
There are a few default areas on your Thinkific site that will link to your course landing page.
All Courses Page
Your All Courses page is a default page that includes all of your published and non-hidden courses. It is your course catalogue where students can view and search for everything you offer! Each course will have a course card on this page displaying key information like your course name and price. When students click on the course card, they will be taken straight to the corresponding course landing page!

Site Builder Sections
There are various Site Builder Sections that will also link directly to your course landing page. These include:
All products [smart section]
Additional products
You can also link buttons to your course landing page: How to Link a Button to a Course or Bundle Landing Page
Student Dashboard
Students can also navigate to your course landing page from the Student Dashboard, which they will see when logging into your site. The Student Dashboard will display course cards of all courses that the student is enrolled in. From a course card, students can click either See Overview to go to the course landing page or simply access the Course Player to continue taking your course.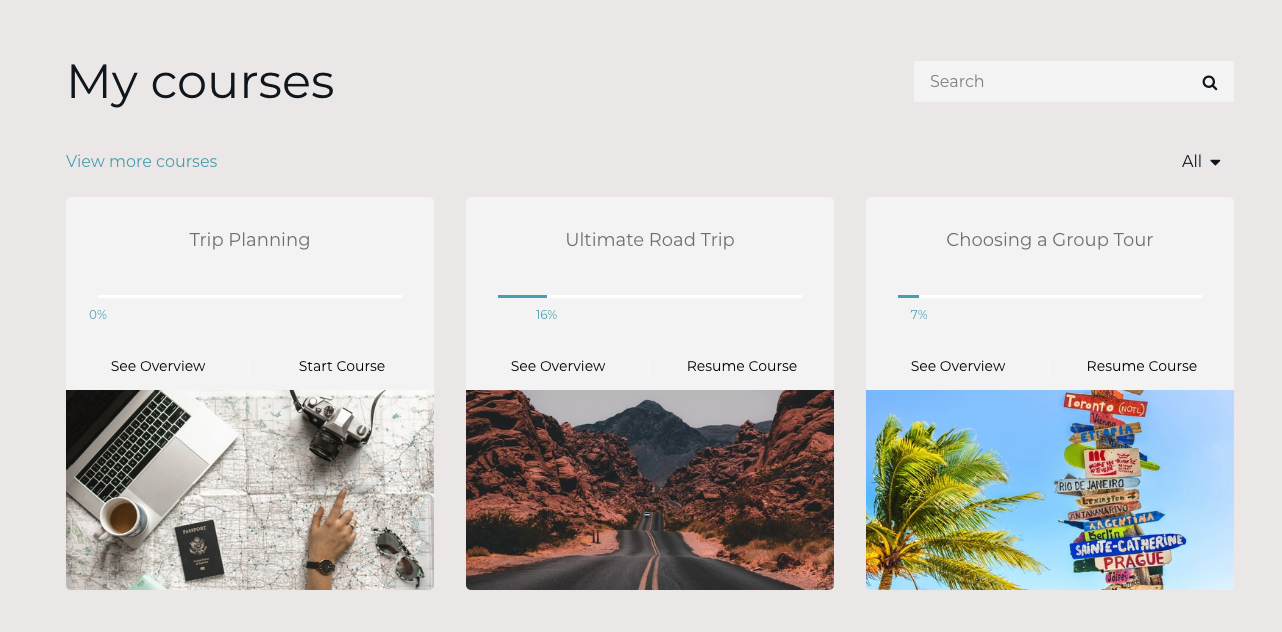 Learn More About
What is my Course Landing Page URL?