---
Question
Can students revisit completed lessons?

Can students retake a course?
Solution
Students can always return to your course to review course lessons that they have already completed. They can simply use the side bar menu to navigate to their desired lesson!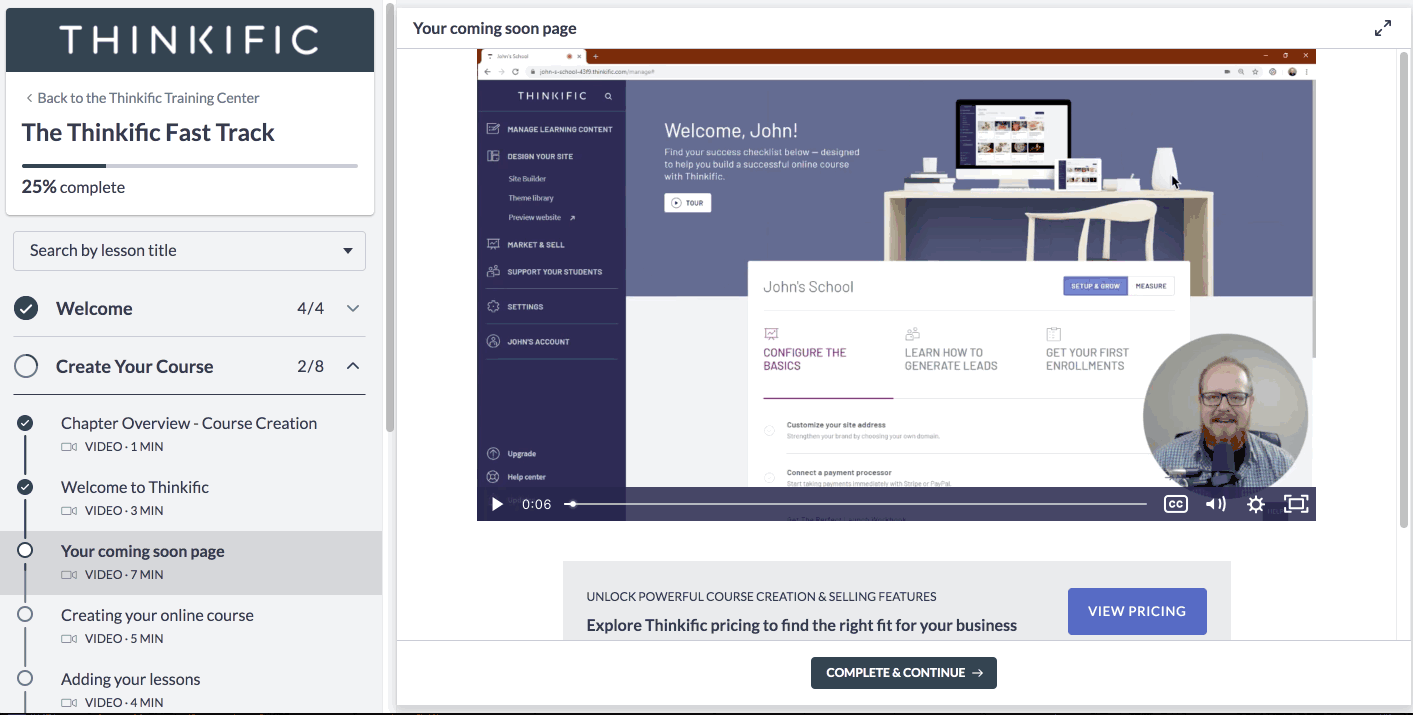 Important Considerations
The only exception to this is Survey Lessons. Once a survey has been completed, a student can navigate to it, but they will not be able to review or repeat any questions previously submitted.
If you want to prevent students from accessing your course again, you can consider setting an Enrollment Duration for you course. This will set an expiry date for the course. Students will not be able to access the entire course on and after this expiry date.
Learn More About
The Thinkific Student Experience