---
Question
Can I cc myself in course completion emails?
Receive notification on course completion
Solution
You can use our built in email notifications or set up a notification using Zapier! Check out details on both options below.
Course Completion Email
A simple way to receive a notification when a student completes a course is to use our Course Completion Email.
This email is triggered when your student reaches 100% completion in your course. You can simply make sure it is turned on and cc yourself or any other individual within the email!
Go to Support Your Students
Select Notifications
Select Course completion email in the left menu
Click Edit on the email you would like to update
Make sure Send welcome email for [course name] is turned on
Under When sending this email, also cc:

Select a Site Admin from the dropdown menu (they will appear in this list by default
OR type in your desired email address and click Enter on your keyboard

Click Save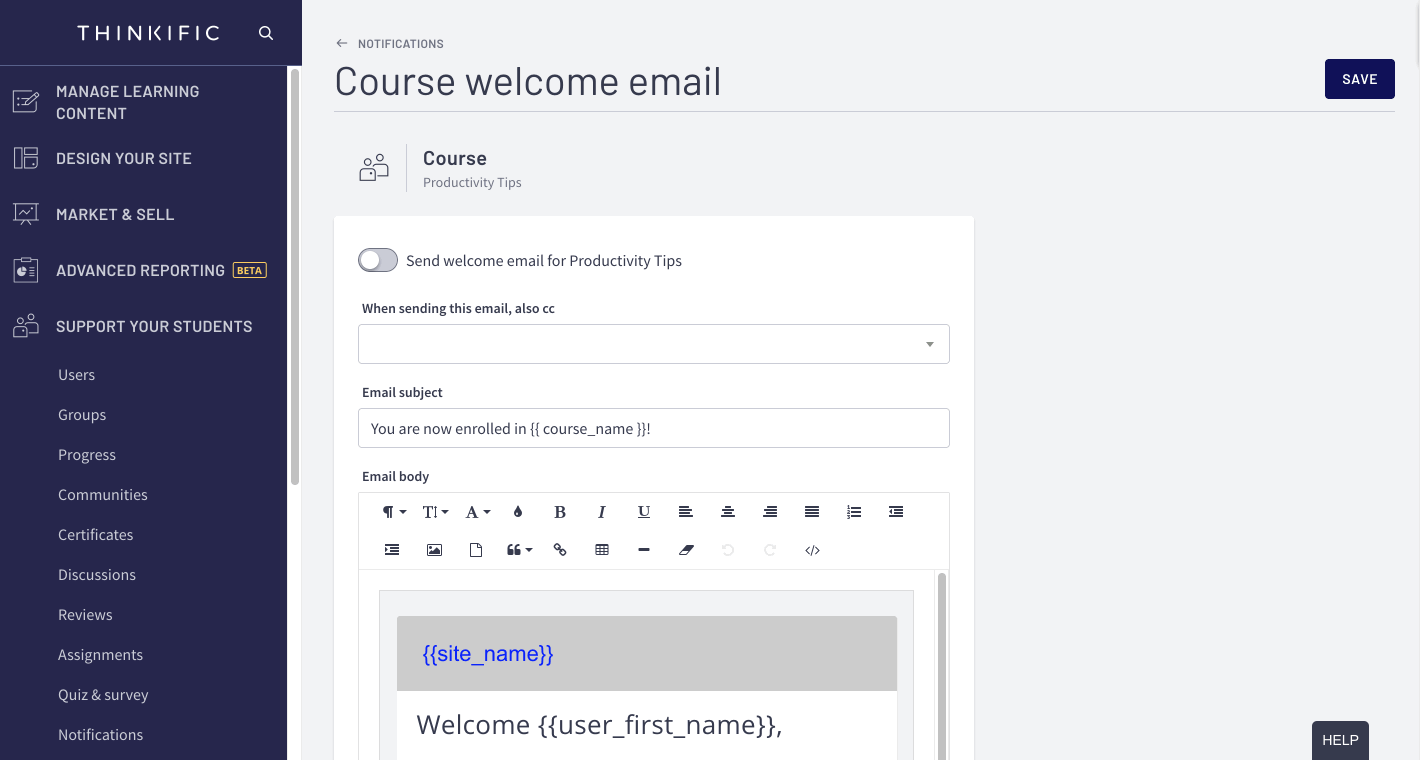 Trigger a Notification Using Zapier
You can also integrate with Zapier to receive notifications from an external platform of choice when a student completes a course by using a Course Completed trigger. Essentially, you can use this trigger to perform an action in another application, like send you an email from Gmail for example!
Learn More About
Send a Course Completion Email