On any Thinkific plan we host your videos and content for you, so no need to worry about any extra, expensive hosting costs!
From your Video Library, you can upload files, change settings, view analytics, and more. Watch the video below for a quick overview. Or scroll down for more information on how to upload and manage your videos on Thinkific.
Uploading Videos to Thinkific
The quickest way to upload videos to your Thinkific site is from the Video Library. From here, you can use the uploader to add all your videos at once. These can be files that you have on your computer, on an FTP site, or on a cloud-based storage service (e.g. Dropbox, Google Drive).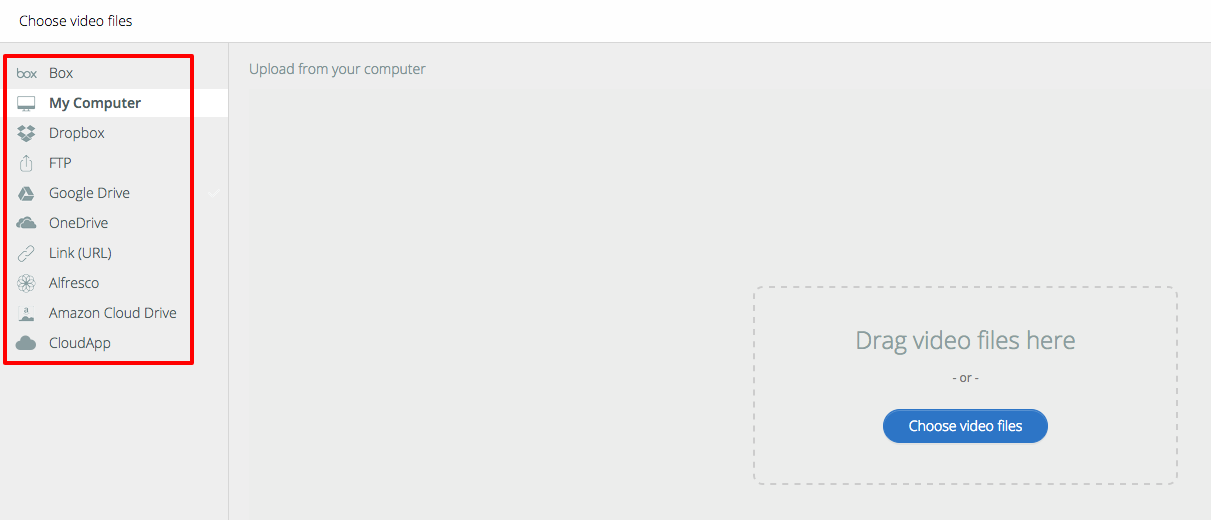 Other Ways to Upload Video
Create a Video Lesson: You can also add videos one-by-one when creating Video Lessons. This is less efficient, but if would prefer to take this approach then the option is there for you!
Use the Bulk Importer: The Bulk Importer allows you to add PDF, audio and video files to a course all at the same time.
Uploading through these methods will still add the videos to your library for later management. In most cases, though, the Video Library is the best way to get your videos hosted with us. Read on for instructions on getting started!
Uploading to the Video Library
First, check our recommended specs to ensure you get the best performance out of your videos. Then when you're ready:
Head to the Video Library on your admin dashboard and select Upload.

From the window that appears, choose where you'd like to add videos from.
Follow the on-screen instructions to continue and select which files to upload.
Hit the Upload button.
Once the upload is done you'll see the files appear in your library.
Following upload, the files do still need some final processing. During this time, they won't be available for playback and the thumbnail image will be a placeholder like the one in the screenshot above. While the video is processing, you can navigate away from the Video Library though and check back later to see when it's completed.
Once processing finishes, you'll see a still from the video as the thumbnail instead. Your files are then ready for use!
Using Videos on Your Thinkific Site
You can use your videos in a variety of places around your Thinkific site, including
On your course landing page as a demo/intro video.
Managing Your Video Files
From the Video Library, you can view and manage the files that you have hosted with Thinkific (preview them, rename them, delete them, etc).
You can also perform the following tasks:
You can make these changes for one or all of your videos, putting you in full control of how your videos look and work on Thinkific!
Deleting videos in Video Library
Head to the Video Library on your admin dashboard.
Click on the ellipses icon beside the video you'd like to delete and it will open a drop down menu with the option to delete the video.

Confirm that you wish to continue with deleting the selected video. When deleting the video, there will be a pop-up prompting "Are you sure?" before you can delete the video.
Note: Deleting your video is a permanent and irreversible action.
Related Articles
Why Is My Video Taking So Long to Upload?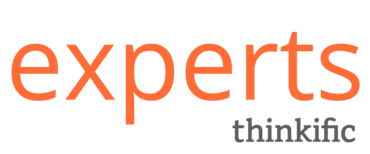 Need a little help with creating videos and other course content? We have a wonderful team of experienced freelancers available to give you a hand. Check out our Experts Marketplace.