You can now offer your students ever better learning experiences with the New and Improved Student Experience in Thinkific!
The New and Improved Student Experience is automatically turned on for new customers. You can learn about our previous Course Player here: Legacy Course Player
In case you're new to Thinkific, the Course Player is the course-taking environment itself - the part of your site where your students can go to watch your videos, take your quizzes, and more.
To enable the New and Improved Student Experience, head to Settings > Learning Content > New & Improved Student Experience, then toggle it on for all courses.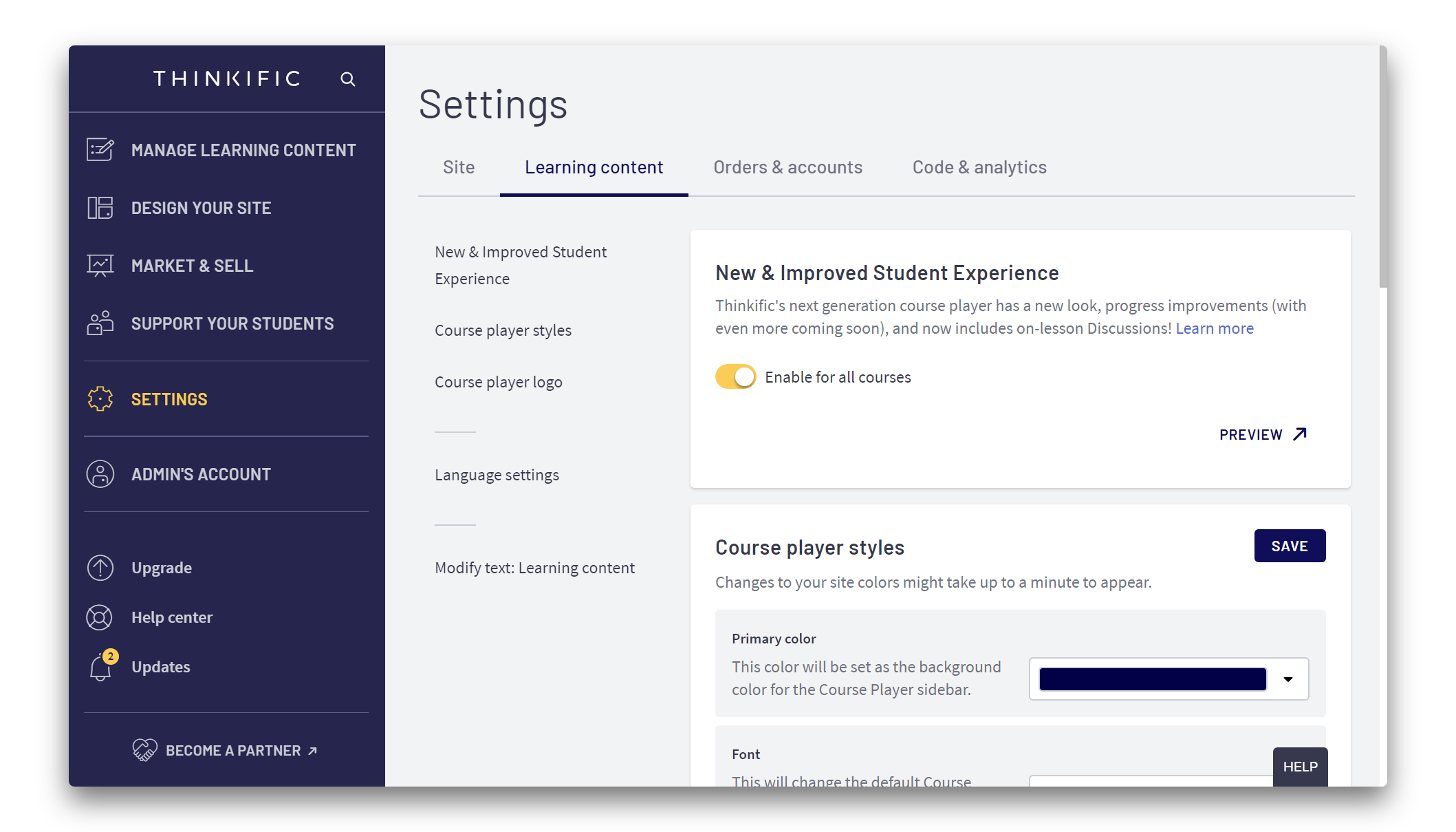 Click on Preview to check out what your courses look like with the new look. If you like the new student experience, you can hit the toggle to enable it for all your courses. This will enable the new experience for all your courses instantly for you and your students.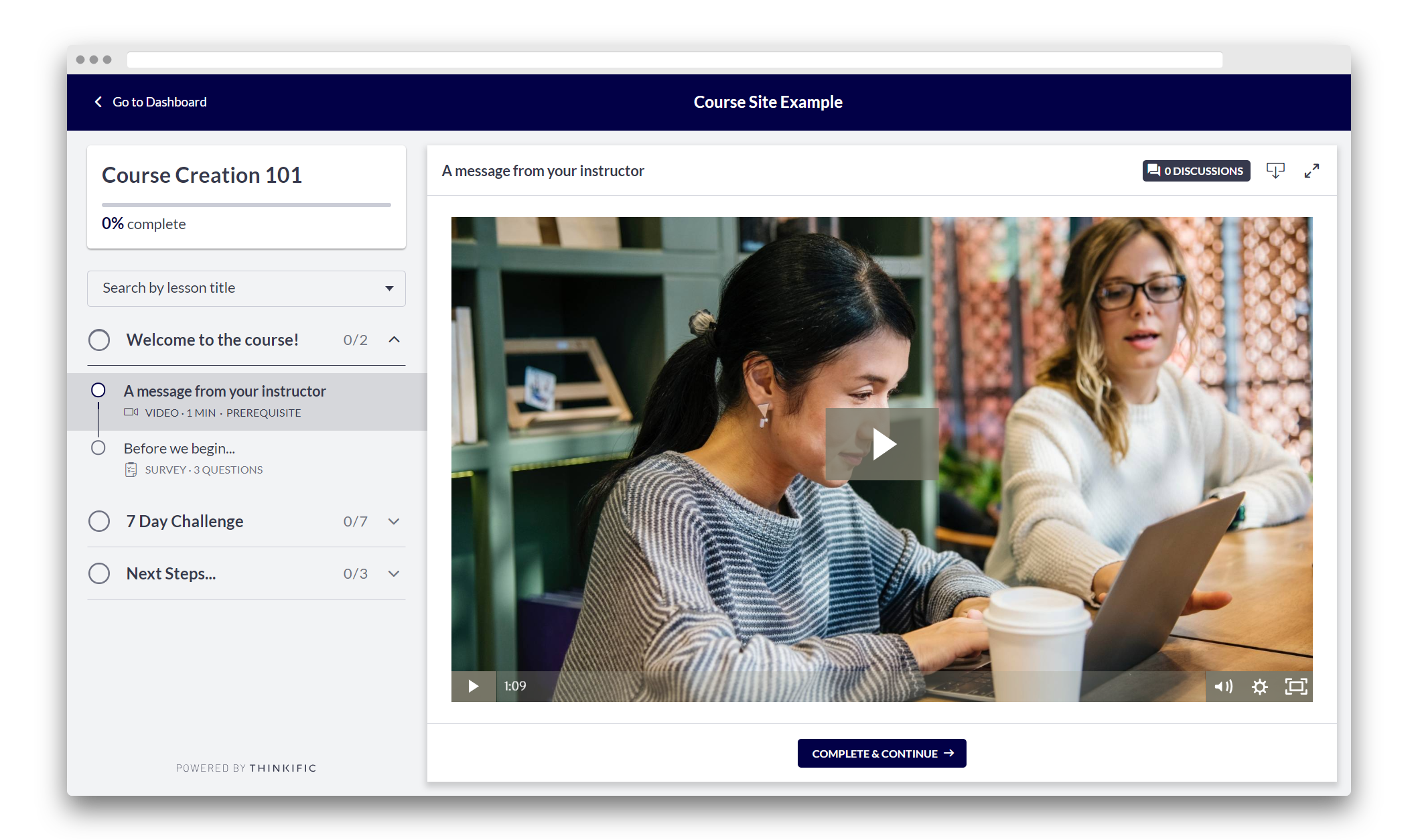 So, what's new in the New and Improved Student Experience?
Fully redesigned UI, including:
Progress buttons rethought and relocated
Progress buttons now sit prominently in the center middle of the bottom of the course player in each lesson to ensure your students can navigate the course with ease.

Full redesign of Quiz and Survey lessons
Our quizzes and surveys have an updated look so your students can quickly and easily determine the results of their responses.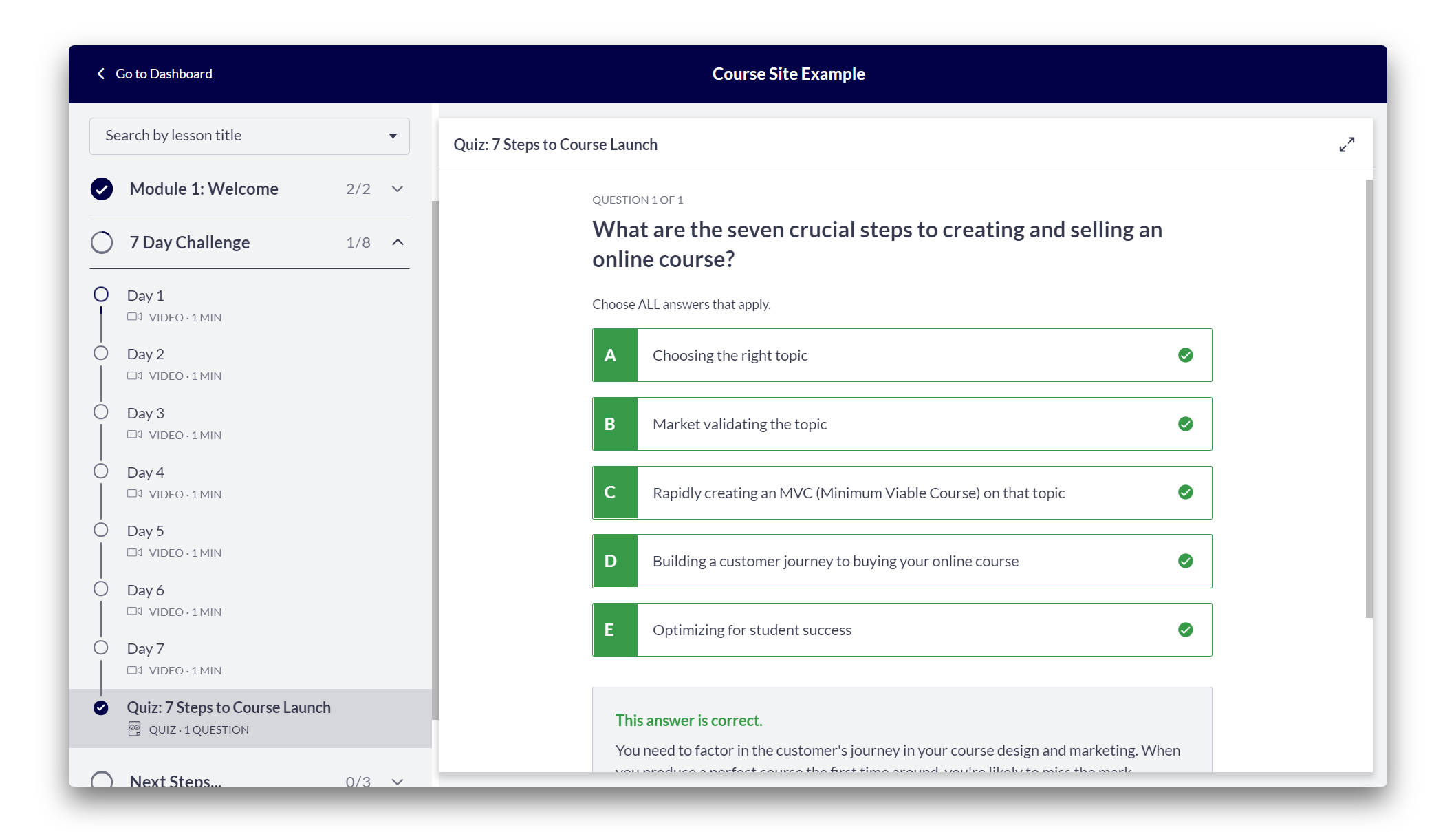 New layout for the table of contents
Students now have better visibility into the length of chapters with lesson counts on each chapter title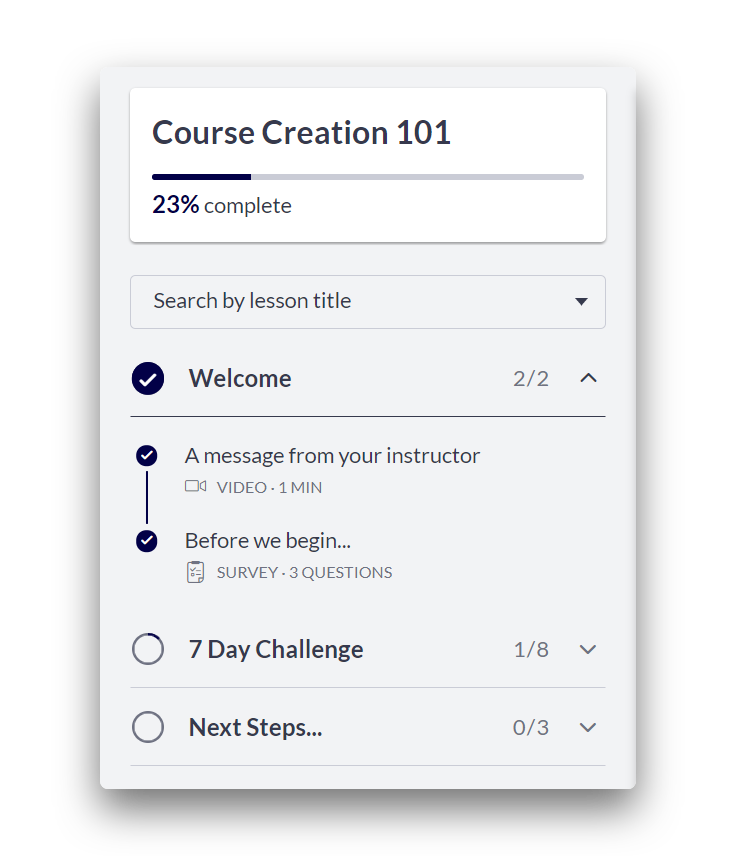 More customizable messaging for blocked content:
Customize the message your students see when they've reached the end of a Free Preview, a lesson that hasn't been released by the Drip Schedule, or they haven't completed a Prerequisite lesson.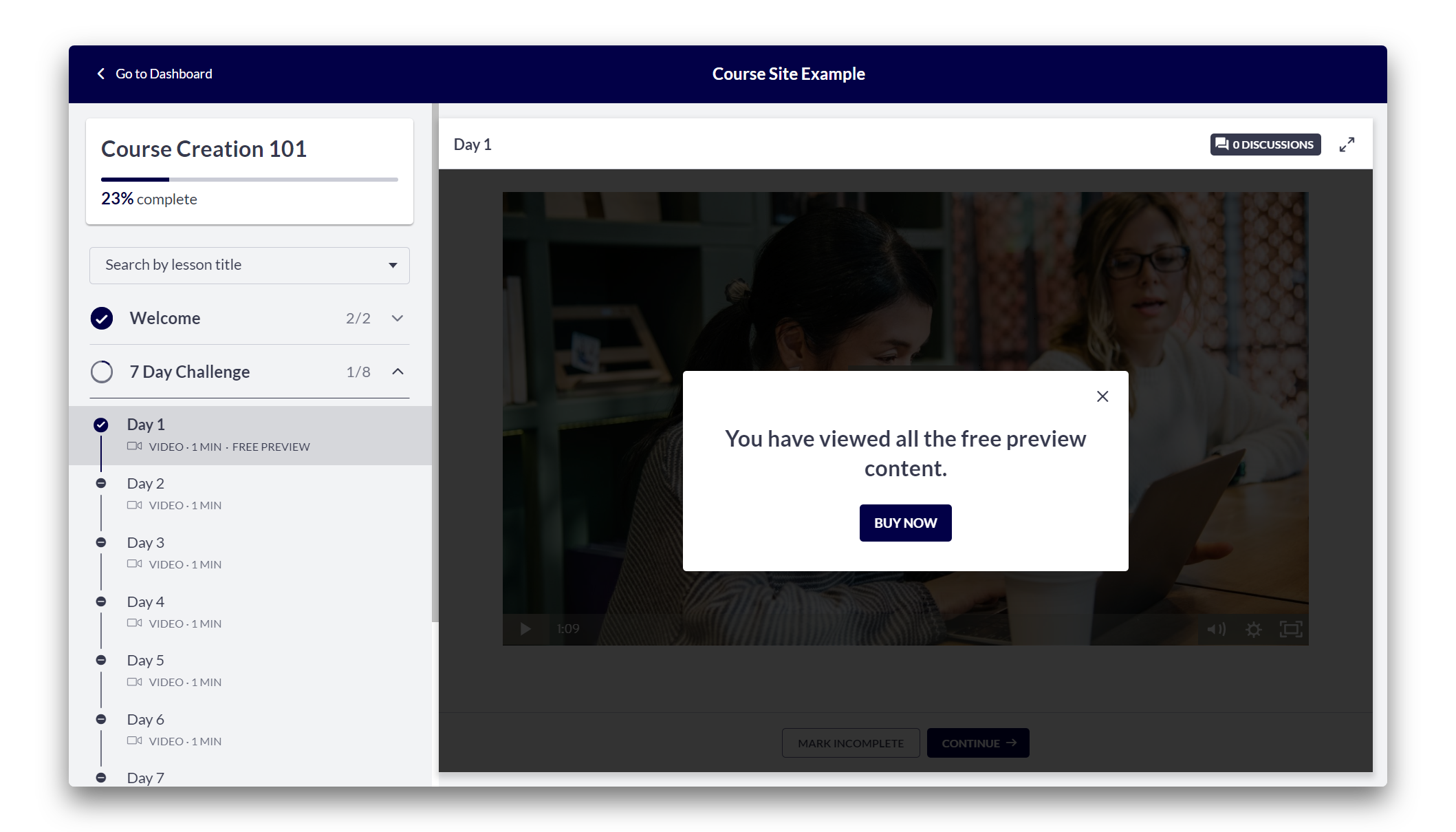 Updated look of the default completion modal and chapter interstitials:
Pop-out modals (pop-up windows, as seen below) appear after each chapter to let students know how far they have progressed. To add, the modal window prompts them to leave a review!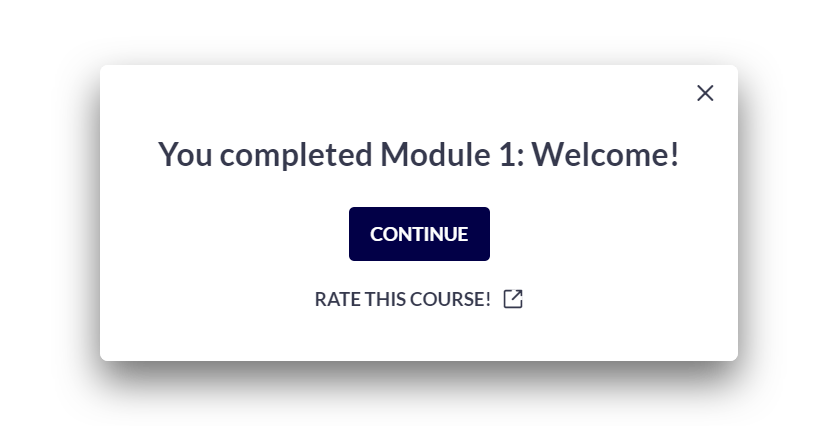 New On-Lesson Discussions:
Discussions now happen at a lesson level with topics and replies to help foster a community and make it even easier for your students to interact with one another. Learn more about the feature here.