If you would like to provide a way for students to contact you from one of your site pages, a contact button is quick and easy to set up!
---
A Contact Us button can be created using what's called mailto link. Mailto links are used to create hyperlinks that allow visitors to send an email to a specific email address directly from a landing page, without needing to copy it into their email provider.
Format Your Custom URL
To add a Contact Us button as a CTA for your site, you will need to use a mailto link that is formatted like: mailto:yourname@yourdomain.com
Replace yourname@yourdomain.com in the above URL with your desired email address. When this is added to a button and students click on it, it will open a new email in the student's email provider.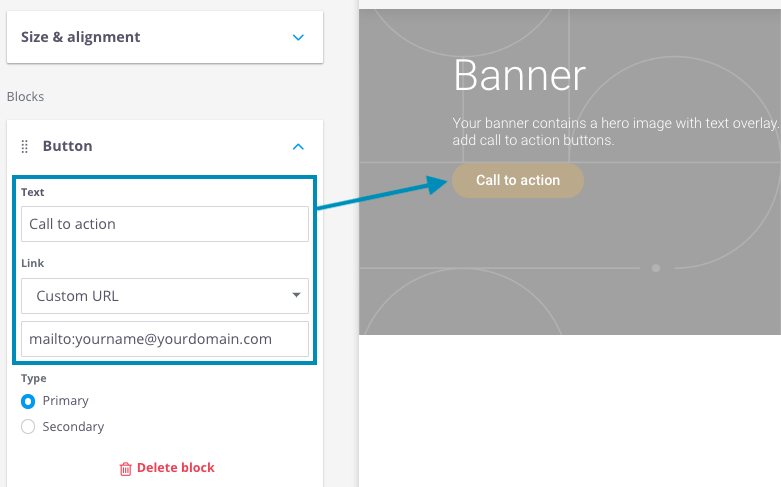 Set Up a Custom URL Button
See here for how to add a Custom URL button to your site: Link a Button to a Custom URL
Add a Link to Your Footer
Alternatively, consider adding a mailto link to the header or footer on your home page so that it is accessible across your site. See details instructions on adding a header link HERE.