If you have some videos on Youtube that you want to use in your course, but you want it to view as a standalone lesson rather than within a text lesson, this is definitely possible with our Multimedia Lessons!
You'll want to click on the "share" button for the Youtube video you'd like to embed.

That should open up a pop-up with some sharing options. You'll want to click on the "embed" option which will open a larger menu that includes a code snippet. From the code snippet, you'll want to select just the Youtube URL that shows up and copy that into your Multimedia lesson: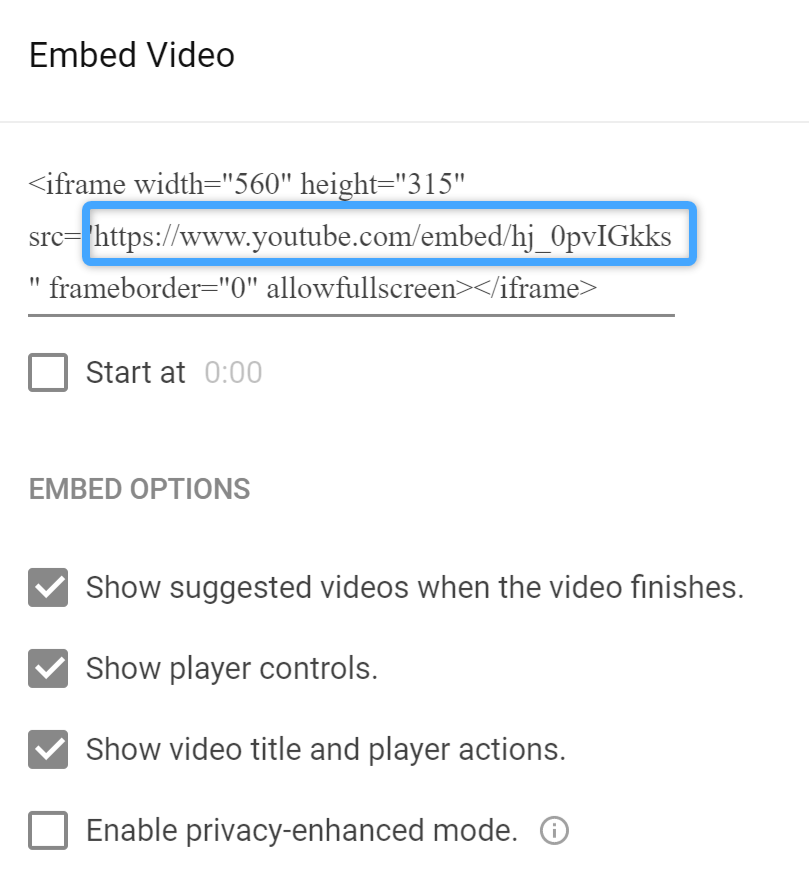 You can also check/uncheck the different options that show up to customize your Youtube player!