---
Question
How can I add a YouTube video to a multimedia lesson?
Is it possible to use a YouTube video in my lesson?
Solution
If you have some videos on Youtube that you want to use in your course, but you want it to view as a standalone lesson rather than within a text lesson, this is definitely possible with our Multimedia Lessons!
You'll want to click on the "share" button for the Youtube video you'd like to embed.

That should open up a pop-up with some sharing options. You'll want to click on the "embed" option which will open a larger menu that includes a code snippet. From the code snippet, you'll want to select just the Youtube URL that shows up and copy that into your Multimedia lesson. You can also check/uncheck the different options that show up to customize your Youtube player!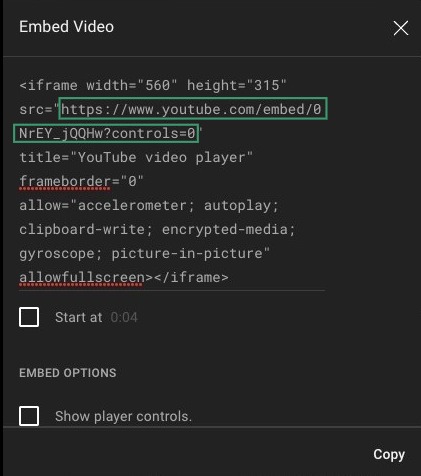 For this example, we added the link https://www.youtube.com/embed/0NrEY_jQQHw?controls=0 to the Multimedia Lesson (Use externally hosted content) without quotations marks: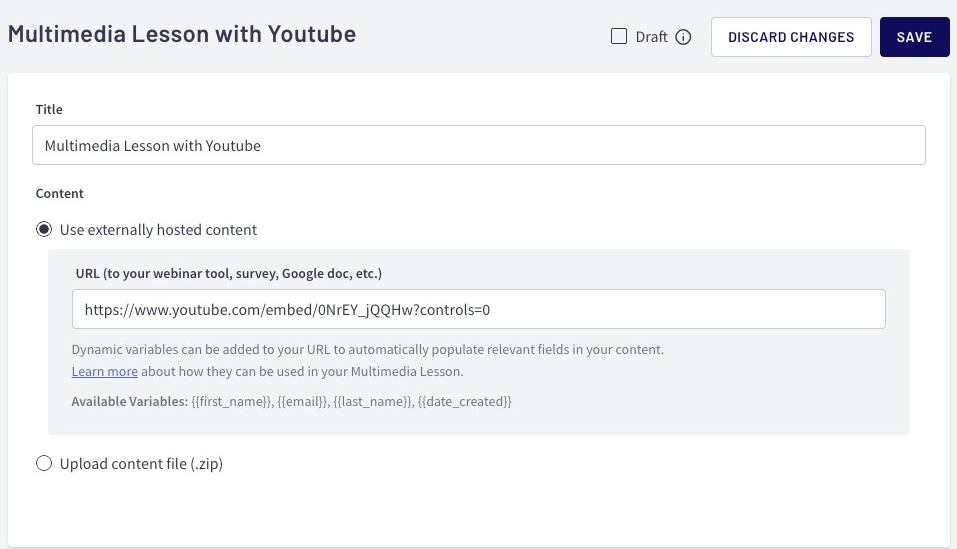 Important Considerations
Ensure that you are adding the embed/iframe link for your YouTube video, rather than the sharing link. The iframe (inline frame) is an HTML element that allows an external webpage to be embedded in an HTML document - if you are seeing an error after adding your link, verify that you've added the embed link and not the sharing link. Learn more about Multimedia Lesson errors.
Learn More About