NOTE: As of March 2017, Thinkific no longer offers a direct integration with LeadDyno. This article is here for customers who were already using the integration prior to this, who will still have access to it from their Integrations page. If you are a new customer looking to use LeadDyno with Thinkific, this is still possible - simply paste the code that LeadDyno gives you under Advanced Settings > Site Footer Code in your Thinkific admin dashboard.
You are able to integrate your Thinkific site with LeadDyno from the Integrations page of your admin dashboard.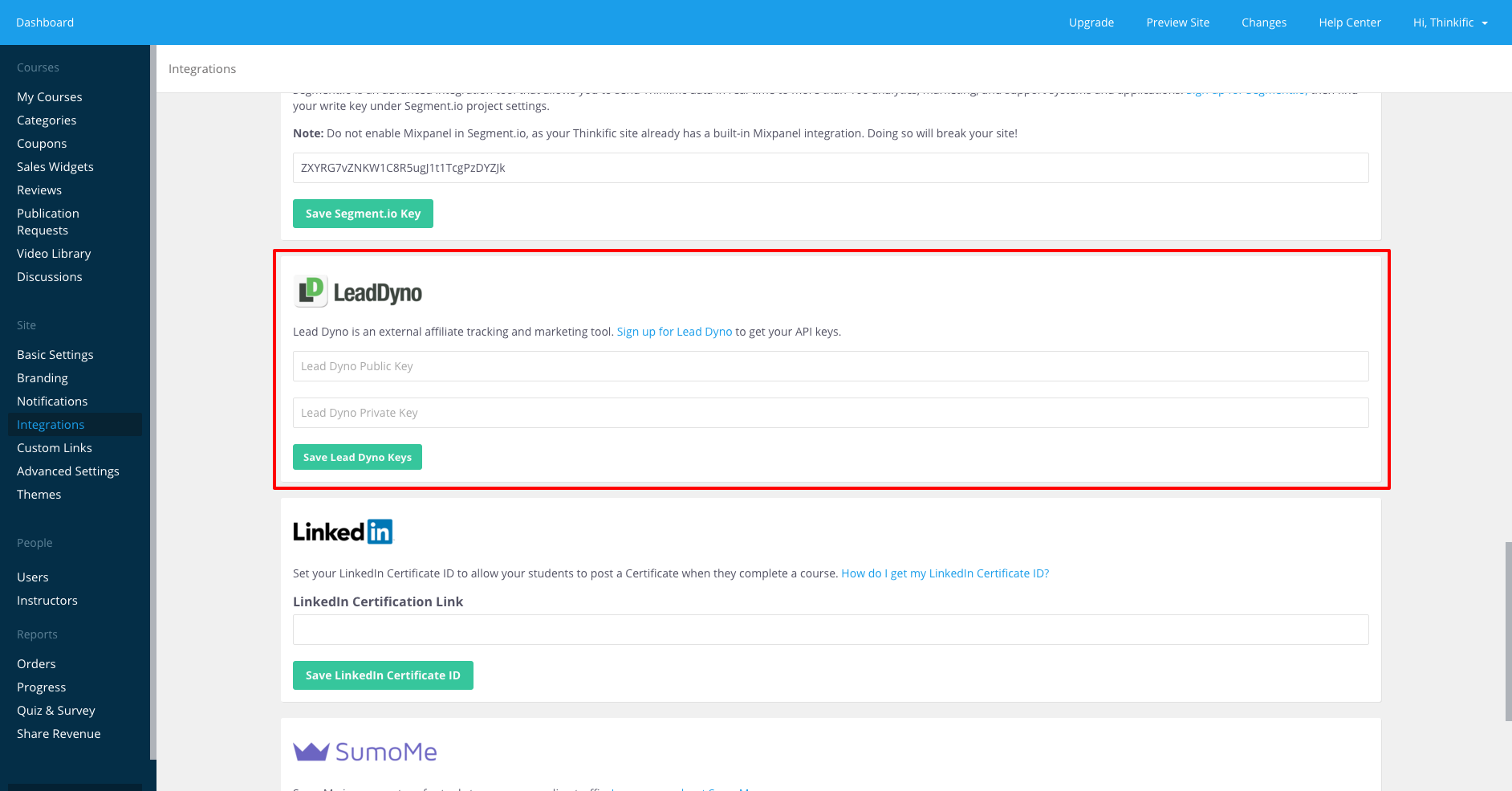 All you need to do is grab the public and private API keys from your LeadDyno account page...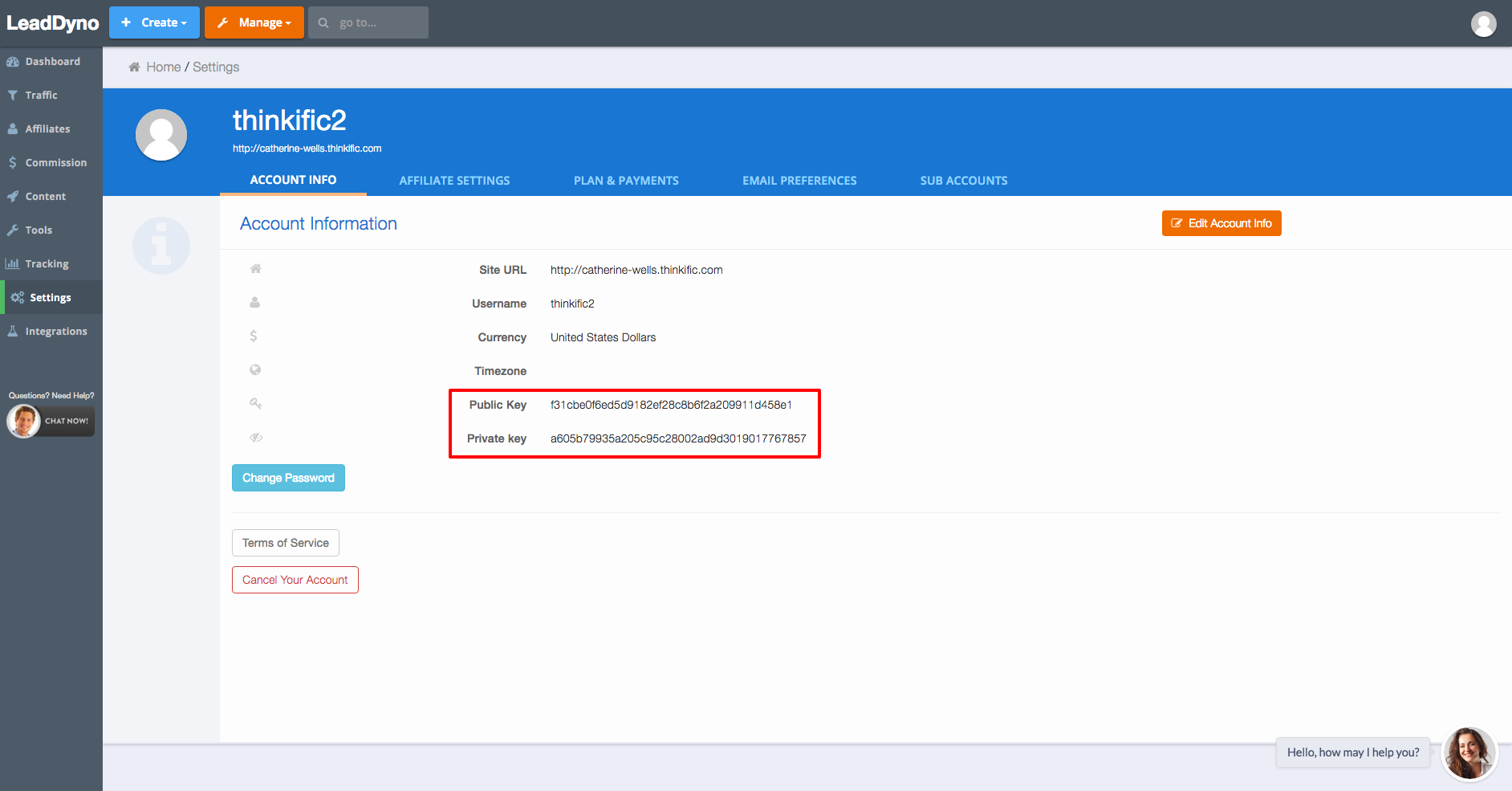 ...and paste them into the appropriate fields in Thinkific.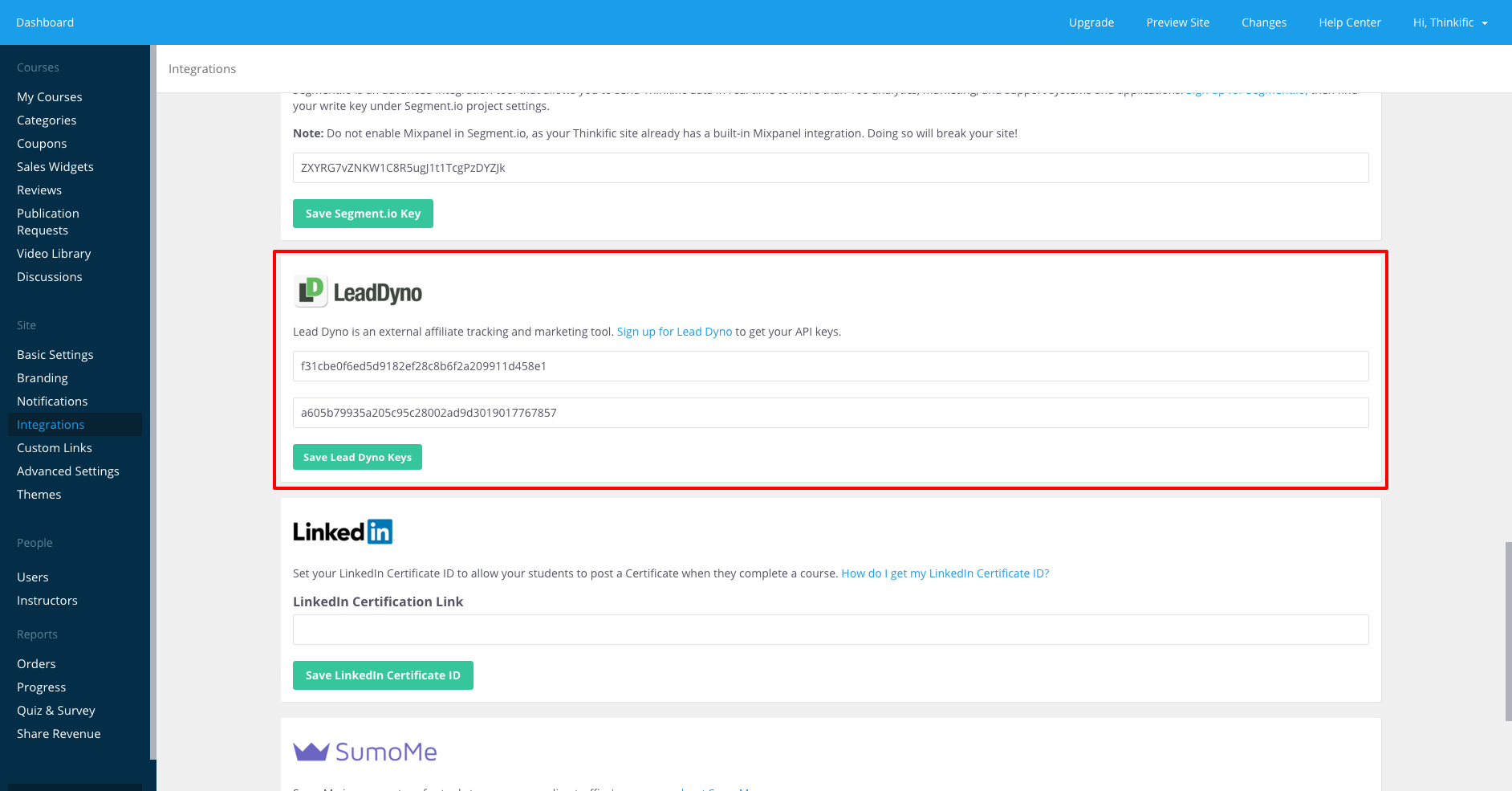 Hit the Save button and that's it! Visitors who come to your site via LeadDyno affiliate links will now be tracked, and any purchases made by these visitors will be correctly attributed to the affiliate in LeadDyno.