Using MailChimp to automate your email marketing? Good news! Thinkific's MailChimp integration makes it super easy to make sure that any new users are automatically added to your mailing list.
Connecting your MailChimp account
You're able to connect MailChimp with your Thinkific site from the Integrations page of your admin dashboard.
Simply hit the Connect Account button to integrate MailChimp.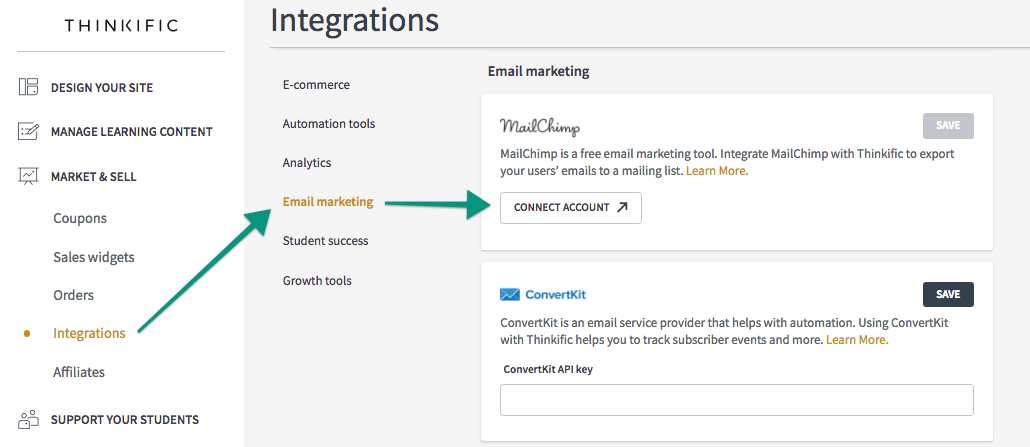 You will be redirected to MailChimp's login page to enter your MailChimp login information.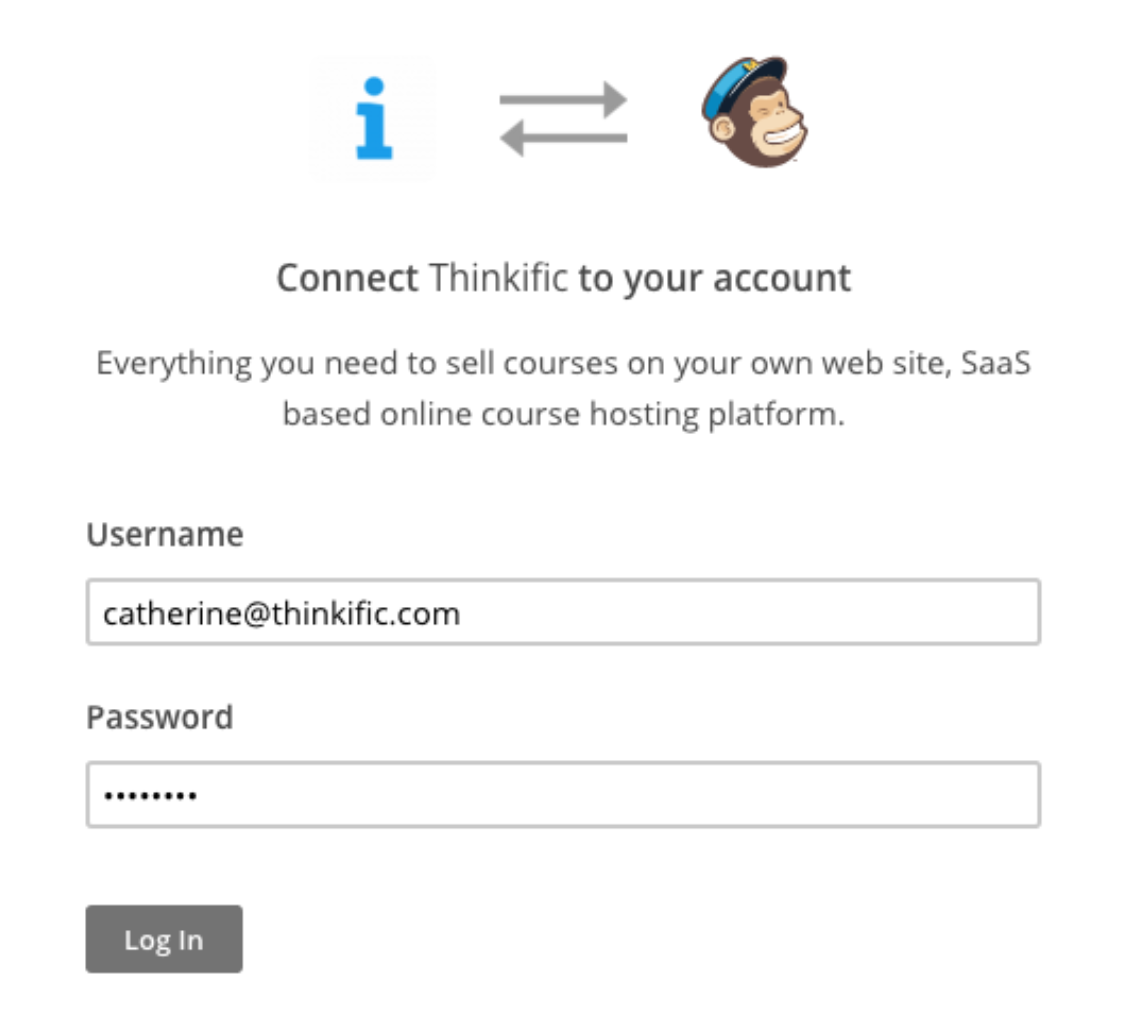 Once you've successfully logged into MailChimp, you'll be taken back to Thinkific. You should now select from the dropdown list which of your mailing lists you'd like to connect to your Thinkific site.
**Important**: Your MailChimp list must not include any required fields or else adding users to the selected list will fail as Thinkific only sends first name, last name, and email address.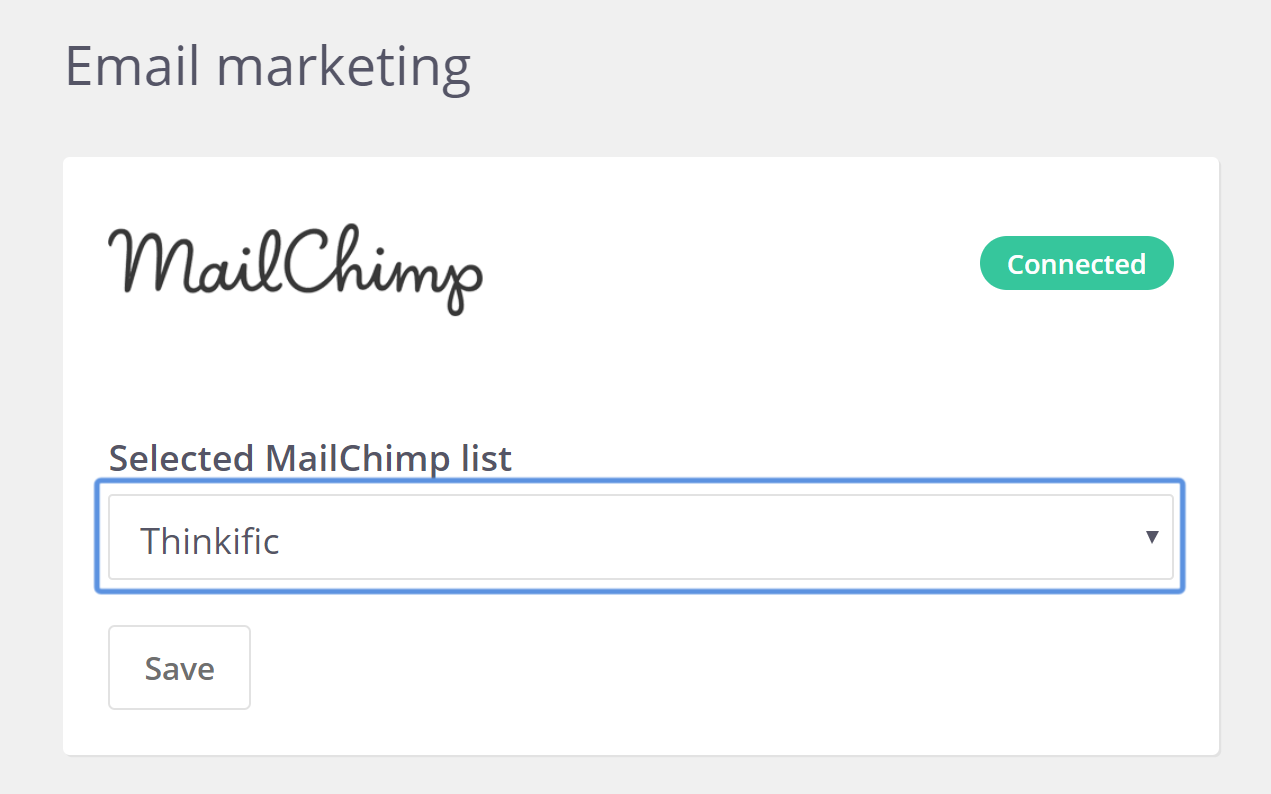 Hit the Save button, and that's it!
Whenever a new user account is created with your Thinkific site, that person's first name, last name and email address will be sent to your mailing list in MailChimp.
Got multiple mailing lists?
Our direct MailChimp integration is a simple way of making sure that any of your Thinkific users are automatically added to your MailChimp account. If you're looking to have users sent to different lists, e.g. based on which course they enrol in, that can be handled via our integration with Zapier. More info here
Need to switch MailChimp accounts?
If you connected the wrong account, or need to switch accounts, simply reach out via the HELP page on your admin dashboard and we'll be happy to give you a hand with that.
Need to import existing users into a MailChimp subscribers list?
If you need to import a set of your existing users into an existing MailChimp subscriber list, you can export the users into a CSV and import them directly from your MailChimp account.