Additional prices allow you to create more than one price option for your course. If the price point is high for your course, you might want to offer a payment plan that breaks up the cost of the course over a few months!
In this article:
How to Add an Additional Price
How to Edit or Delete an Additional Price
Display Additional Prices on Your Course Landing Page
About This Feature
You can use additional pricing to create more than one pricing option for your course or bundle!
For higher priced courses, adding additional pricing options is a great way to reduce the barrier to purchase. For example, your primary course price might be a one time fee of $300 and you would like to create an additional pricing option of 3 monthly payments of $100.
You can also use additional prices to offer different periods of access to a course. For example, you could offer access to course content for 1 month at $10, 2 months at $20 dollars, or 6 months at $50 dollars.
Each additional price can be displayed on your course landing page, and each price option has a unique URL to direct traffic right to its checkout if desired. 
How It Works
Additional prices are completely optional and can be added to supplement your primary course price.  They are customized per course in your Pricing settings. You have the following pricing options:
Important Considerations
Each additional price will have a unique checkout link if you would like to share it with your students! Learn how to copy that here: How to Copy Your Checkout Link
How to Add an Additional Price
Go to Manage Learning Content
Select Courses
Click on the image of the course you want to edit
Select the Pricing

 

tab
Click Set additional pricing on the left or scroll down
Under Set additional pricing, click Add Price
Select One-Time Payment, Subscription Pricing or Payment Plan
Input desired text for Price Label. This will display in the All pricing options [smart section] on your course landing page.
Customize all other pricing details. See the following for instructions on each pricing option:
Optional: If Payment Plan is selected, add "Buy Button" text label. This will display on the default Buy Button on the course landing page Banner. If you do not customize this text, the default text in this field will be displayed.
Click Save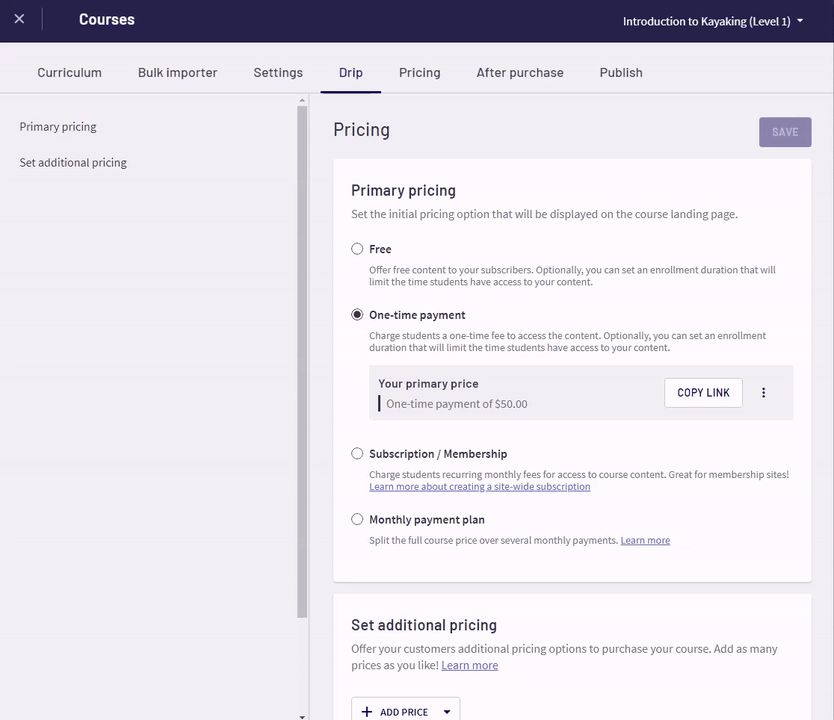 How to Edit or Delete an Additional Price
You can always edit or delete your current additional priced by clicking on the ellipses icon to select your desired option:
Display Additional Prices on Your Course Landing Page
Site Builder Themes
If you are using a Site Builder theme, you will see all pricing options by default in your Banner: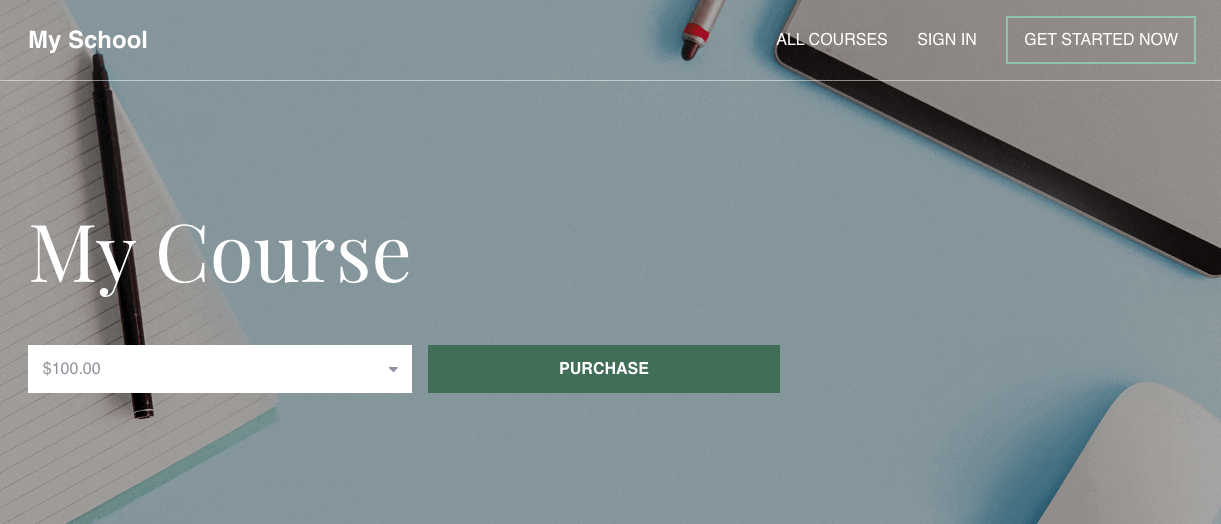 This button appears by default when you have not added any additional buttons to your banner. If you have added a custom button to your banner, this default dynamic button will not appear.
You can also add an All pricing options [smart section] to your course landing page to display your primary price as well as additional prices: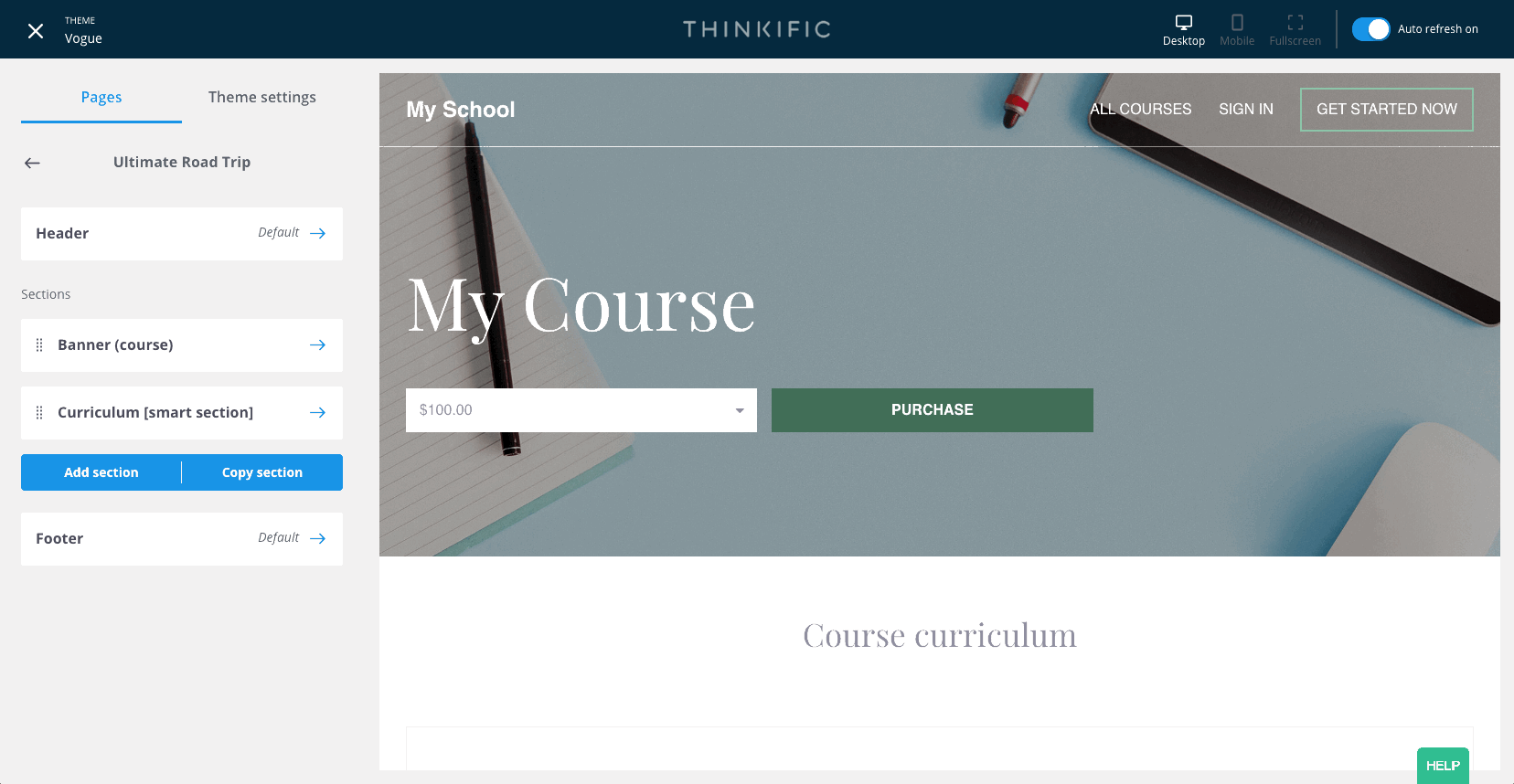 Learn how to add a section here:  Add a Site Builder Section