As an alternative to a standard Video Lesson, you can add your videos into other lesson content that include the WYSIWYG text editor. This includes the button for Insert Video or Insert Video From Your Library. However please do note that in doing so, the lesson will still only be counted as a 'Text' Lesson and not a Video lesson or other type of lesson based on the content. As such, your curriculum contents may not show as accurate.
Some of the best places to try this out include:
A Text lesson - You can use the Text Lesson type to combine multiple types of content, including videos, on the same page.

A Quiz lesson - Create video-based quiz questions for your students by embedding video into the question or answer fields.
Inserting video from your Video Library
First make sure you have uploaded a file into your Video Library.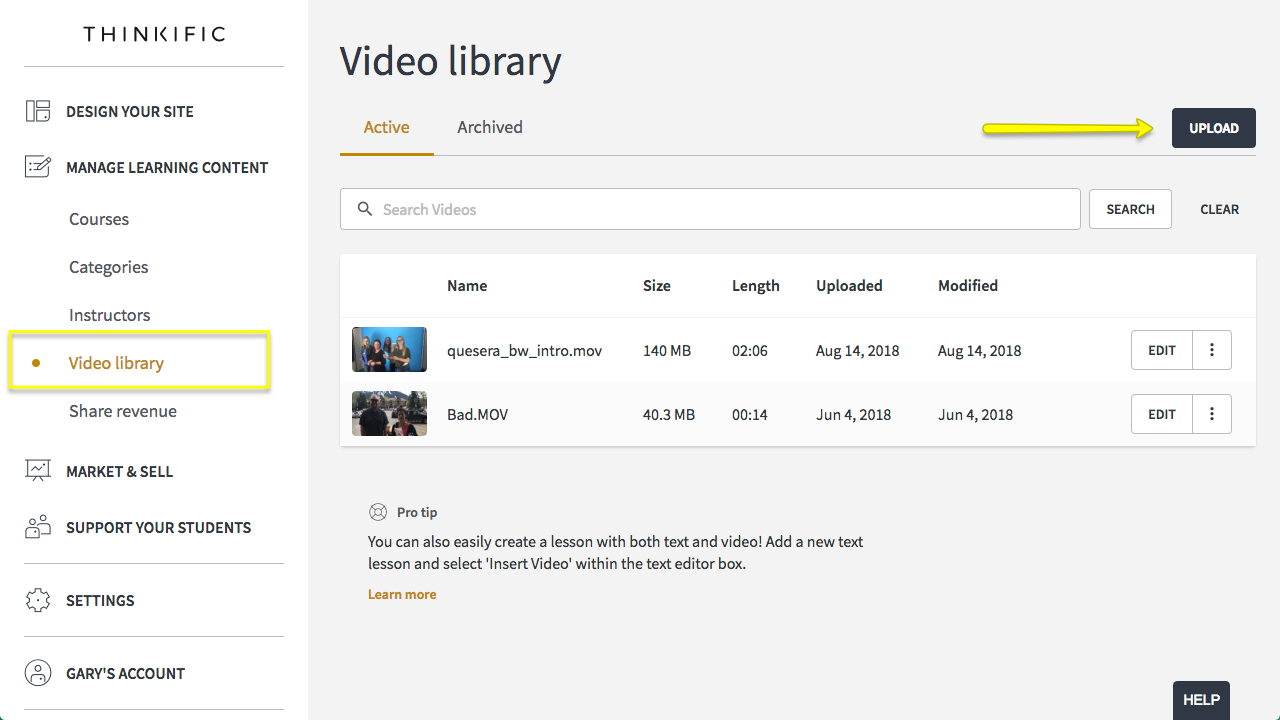 Next, go to Courses and choose the course you'd like to edit. Choose the Curriculum tab and find the lesson where you'd like to add your video.
In the WYSIWYG editor, all you need to do is put your cursor where you want to place the video, hit the button for Insert Video From Your Library, then select a video from the dropdown list in the box that appears and click Insert: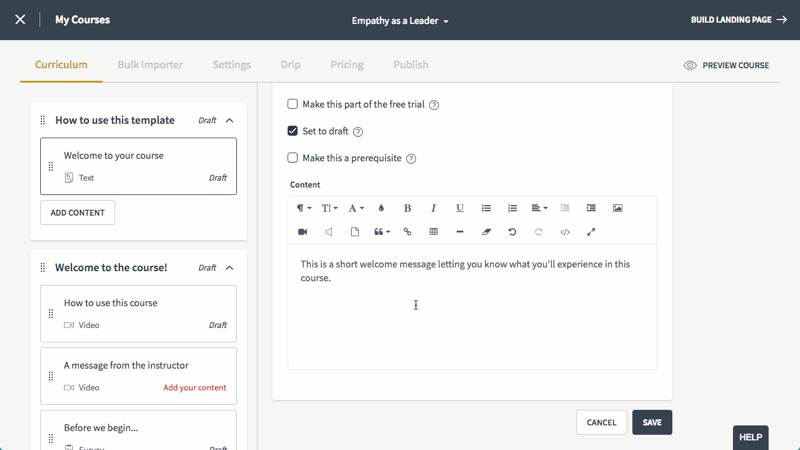 You can also:
Set the video to autoplay when the lesson is opened
Hit Save at the top and that's it! You've successfully embedded the video file into your lesson!
Inserting video hosted outside Thinkific
Adding a
YouTub
e or
Vimeo
video to your course is a great way to get content you already have online to your Thinkific site without re-uploading it!
First, you will want to copy the embed link from your YouTube video by clicking Share, Embed, and then Copy: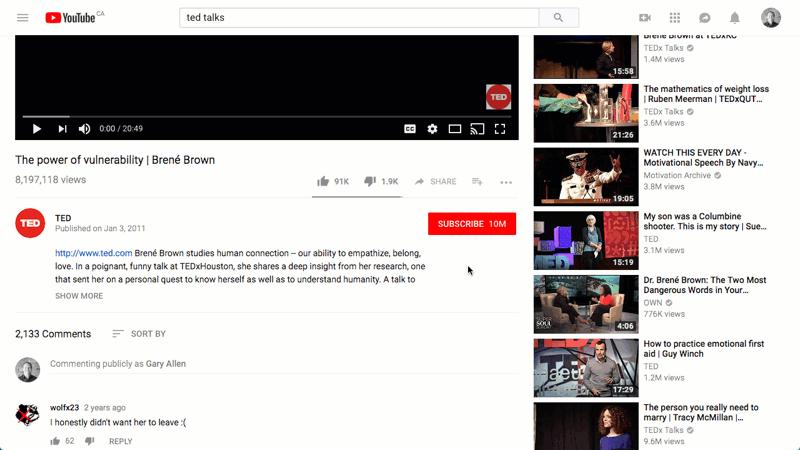 Next, select the course in Thinkific that you want to add the video by selecting it in Courses in the left sidebar of the admin dashboard. Then, click on Curriculum and Add Content and choose the content type Text. In the WYSIWYG editor, click on the Video button, next select Embedded Code, then paste your Youtube embed code and click Insert: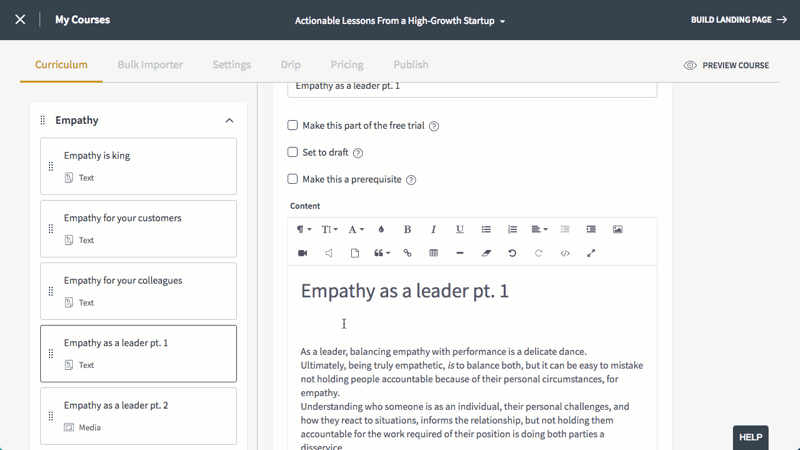 And there you go! You now have your YouTube video embedded into your lesson! Make sure you
Save Changes
before you exit.