Your Course Player is where your students will spend the most time, enjoying your lessons and discussing them with other students. You'll certainly want to brand and take advantage of some great features in the Thinkific Course Player!
This article is for anyone using our Legacy Course Player. If you created your Thinkific account before 2019 and want to update to the most current Course Player, see how here!
Course Player Demo
Check out what the Course Player looks like and how the student will experience your content!
Customizing the learning experience your Course Player is quick and easy in Thinkific.
Course Player Color and Font
You can set the brand color and font for your course player in the Player Settings section found at the top right of your Courses under the Manage Learning Content menu.

The primary color of the Course Player will change the color of the menu and other accents in the Course Player. You an also change the default font of the text in your Course Player.

Adding a Logo
You can also upload a logo to appear on your course navigation, to help maintain your branding even within the Course Player. If uploaded, your logo will appear in the upper left corner of the Course Player. For best results, we recommend uploading a PNG or JPG file under 250kb.

Here's what a customized Course Player will look like: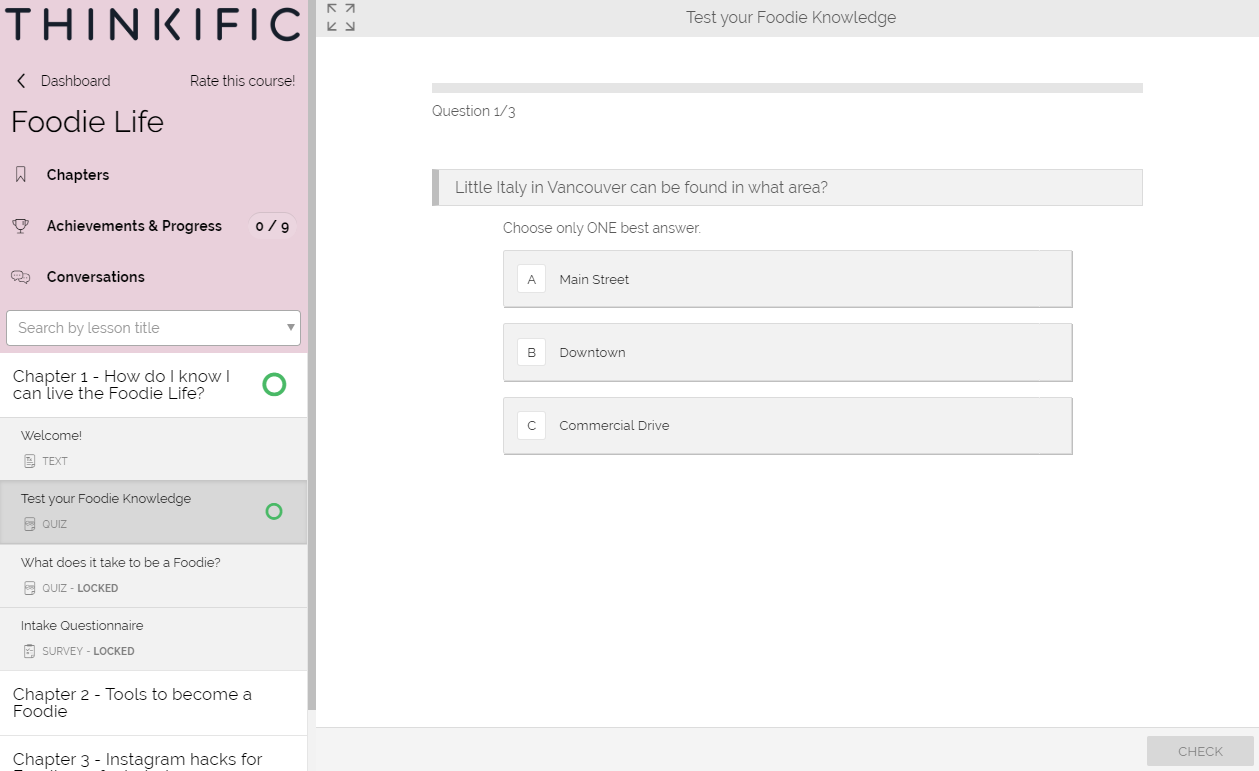 Course Progress Screen
You can choose to turn on or off the course progress screen by checking the box below. This will turn on or off the course progress screen for all courses.

Course Player Theme
The Course Player Theme controls the contrast of the UI for the Course Player. There are two options, 'Light theme' or 'Dark theme'. This option can be set for each individual course.
To select your Course Player theme:
Edit the course from My Courses to open the Course Builder.

Go to Settings tab in your Course Builder.

Select the Course Player option in the left menu.

Select Light theme or Dark theme and then select Save.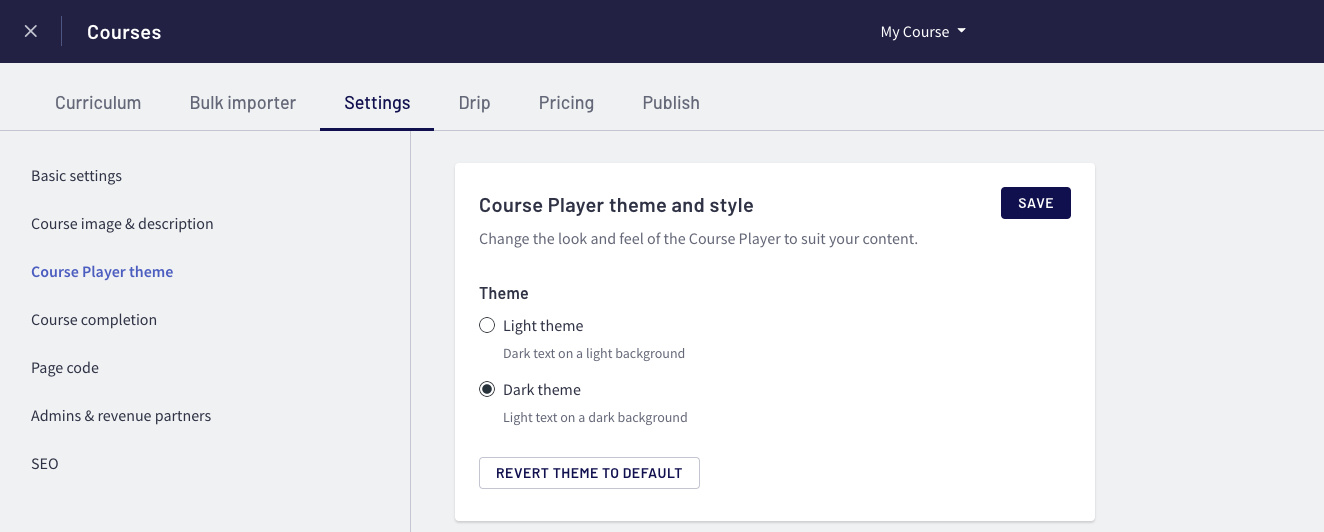 If you take a look at your Course Player by selecting the Preview Course which, in my case is the Dark theme and this is the result: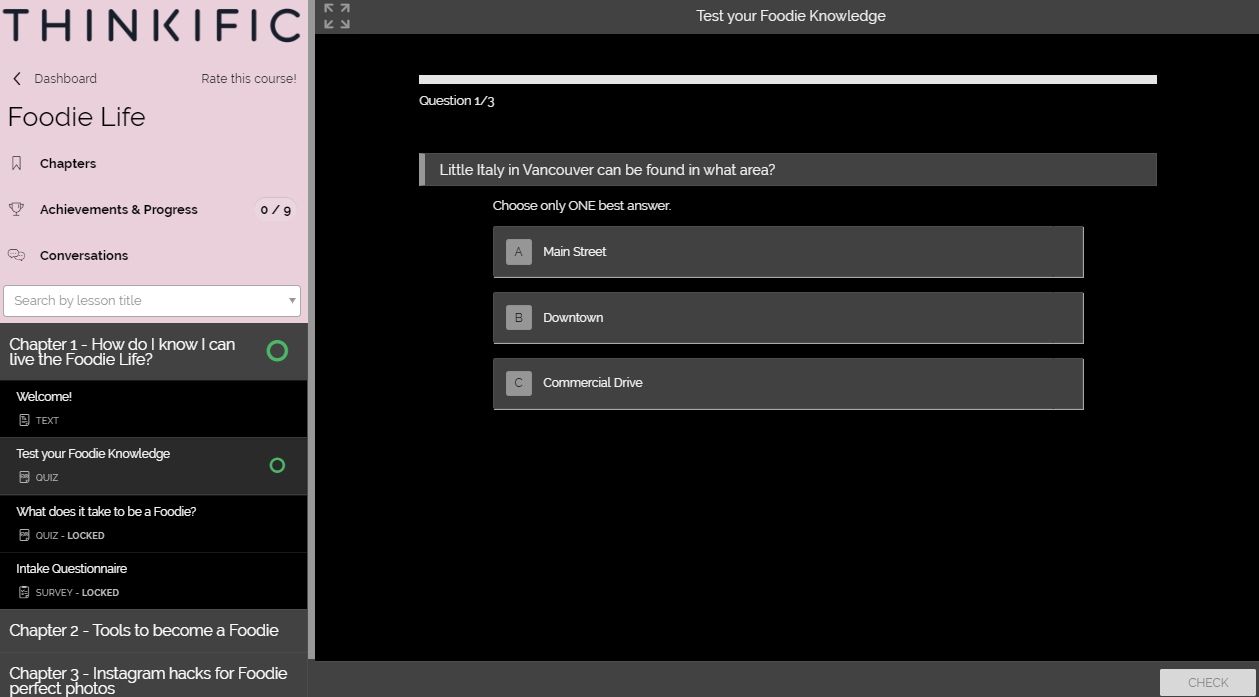 Enable Discussions in your Course
The Legacy Course Player supports course level discussions only. Check out our On-lesson Discussions for an experience that is available within the updated Course Player.
Do you know that your students can create discussions and interact with students in your course?
When discussions are enabled students and instructors can create topics for discussion, like a forum post. Replies made in these topics are nested and easily viewable.
Anyone enrolled in the course can view and reply in the discussion topics.
To enable Discussions, you just need to:
Under Support your Students, select Discussions in your Admin Dashboard.

Toggle on the Enable in-course discussions for your students option.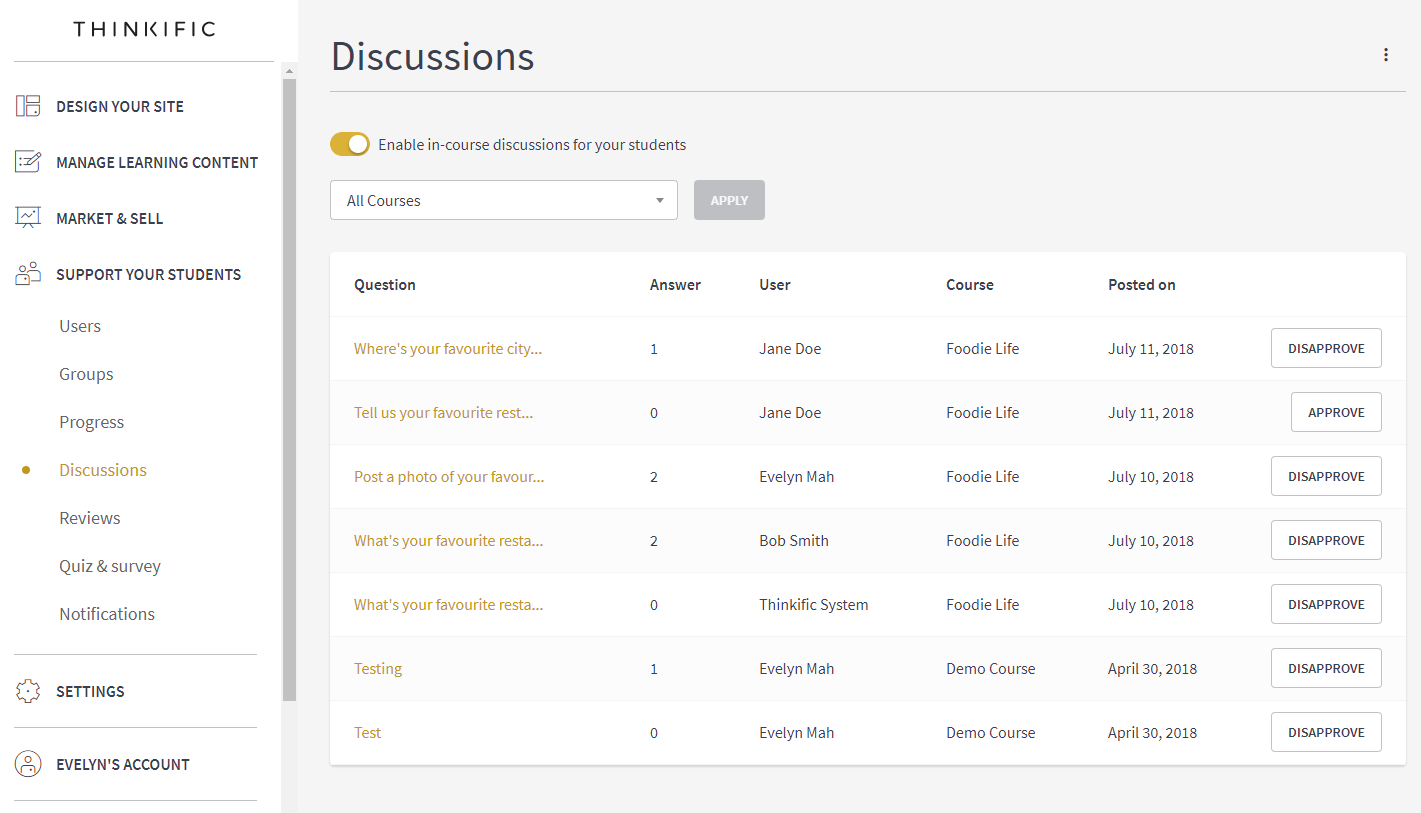 Now the discussions are enabled! To learn more about Discussions visit our help article here.
Enable Reviews in Your Course
Enabling reviews in your courses will allow enrolled students to leave you reviews and testimonials that you can use on your landing page!
You can enable reviews for any course by first selecting Reviews in the Admin Dashboard under the Support Your Students menu. Toggle on reviews for individual courses or enable/disable reviews for all courses using the buttons at the top.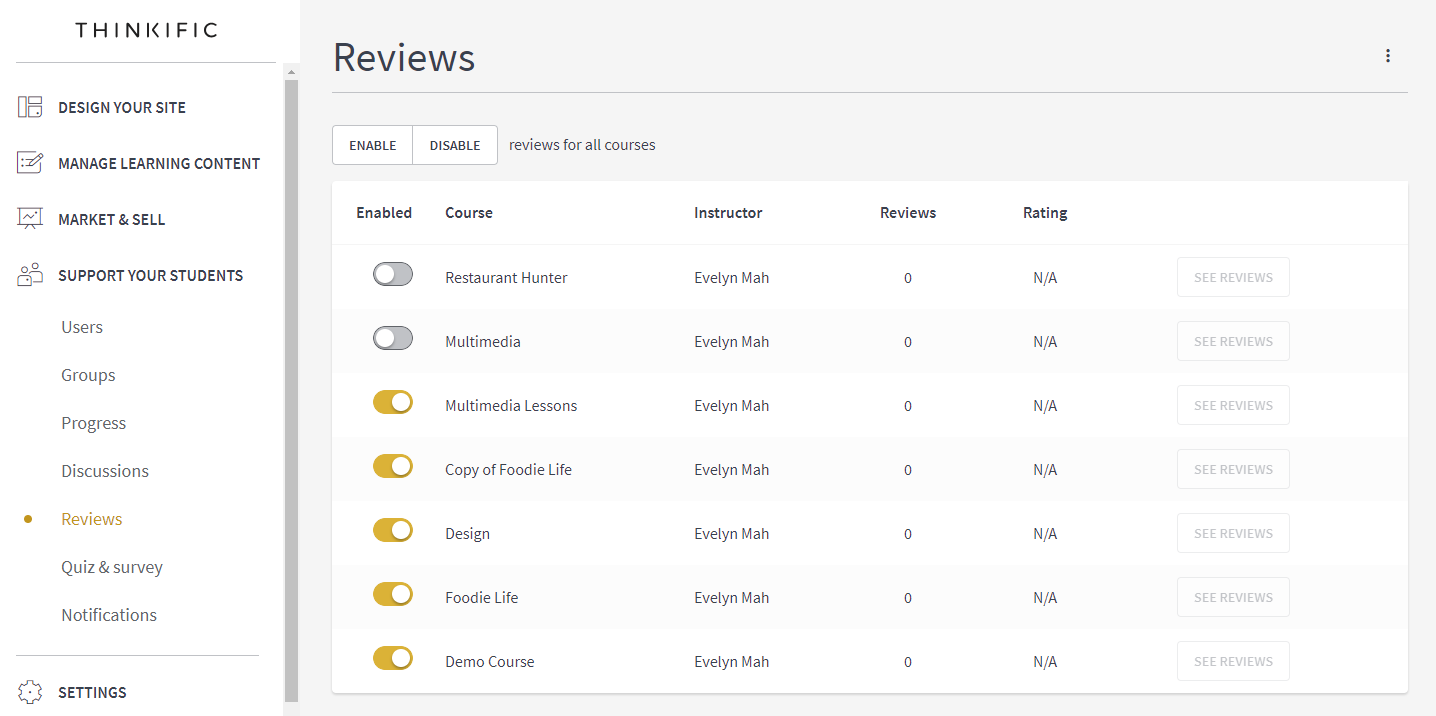 You can learn more about managing your Reviews by visiting this help article.
The support icon makes it easy for your students to reach out and ask you a question.You can configure which email address your students reach you at under your Basic Settings in your admin dashboard.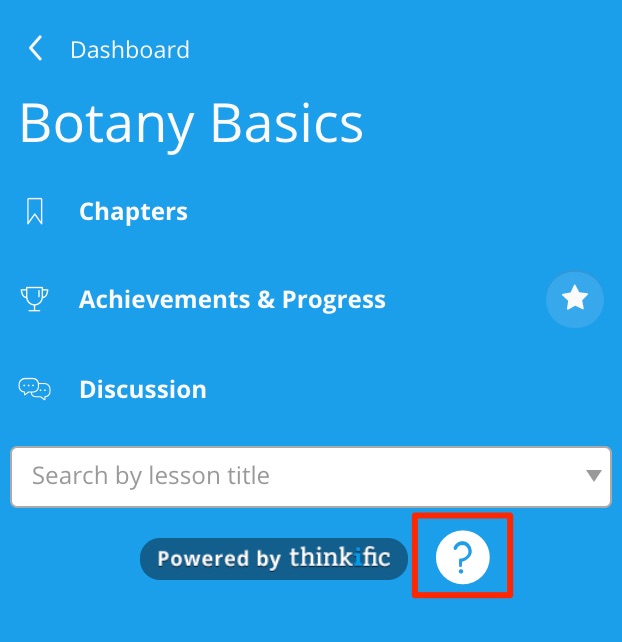 Want to remove the Powered by Thinkific message in your course player? We have the option to remove Thinkific branding your site which removes mention of Thinkific from your course landing pages and the Course Player.