On the All Courses default page (www.yoursite.thinkific.com/collections), students have a couple of ways to search for courses and bundles that you've published. Learn the different possibilities for this!
---
How to Filter Courses by Category
You can configure categories in the Categories section of your admin dashboard, and even place courses and bundles in multiple categories to help your students find courses and bundles that are relevant to them easier.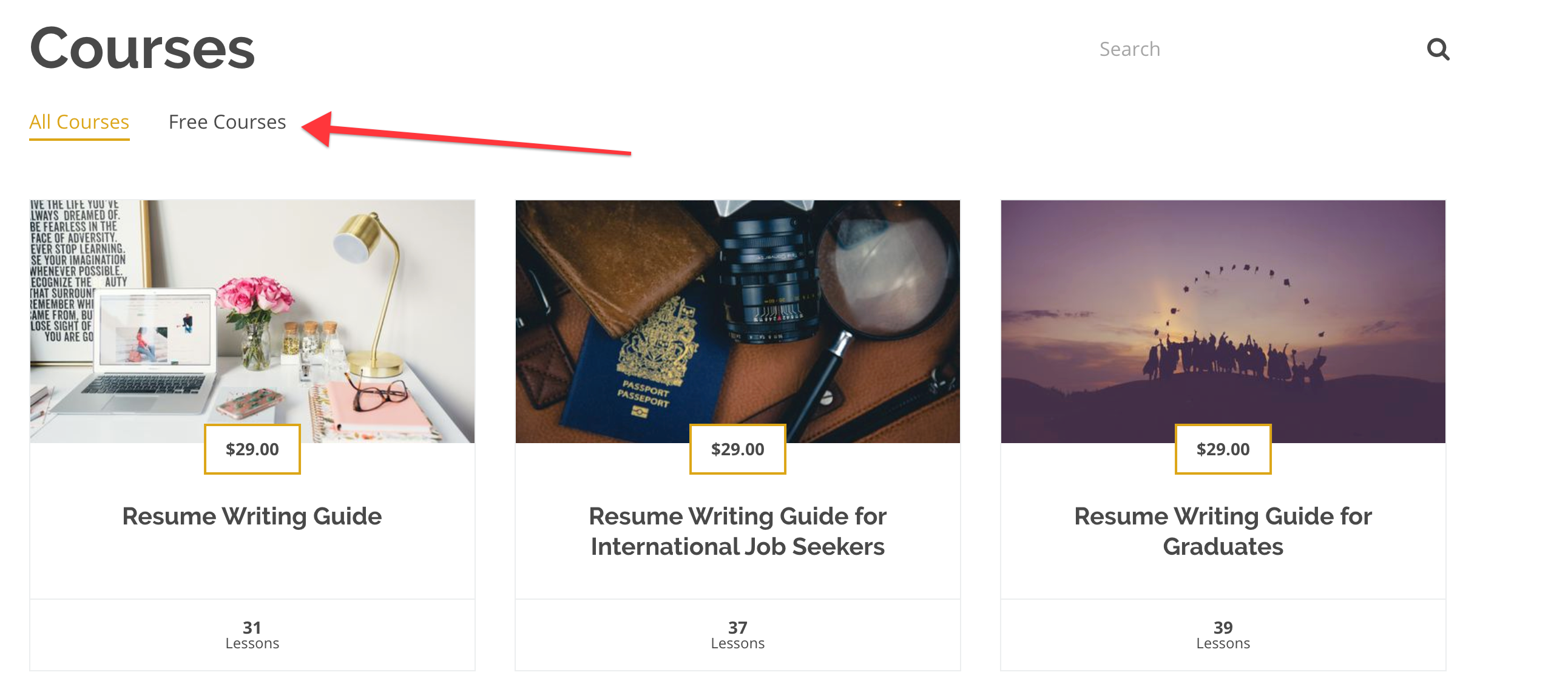 How to Utilize the Search Bar on the Categories Page
Students can use the Search Bar here to easily find the courses they want!

Optimizing your search is easy! The search bar queries for the following items:
Course Name, which you can edit in the Basic Settings within your Course Builder:

Instructor Name, which you can also select in the Basic Settings of the Course Builder, just beneath the Course Name:

Course Keywords, which can be added and removed from the SEO section of your Settings within the Course Builder.

Chapter names and Lesson names, which are fully customizable when creating content in the Course Builder.