By integrating your AWeber account, any new students who sign up to your Thinkific site can be added to your mailing list in AWeber.
To do this, head to the Integrations page of your admin dashboard and select to 'Connect Your AWeber Account'.

On the next page, fill out your login details and hit 'Allow Access' to continue and be taken back to your Thinkific admin dashboard.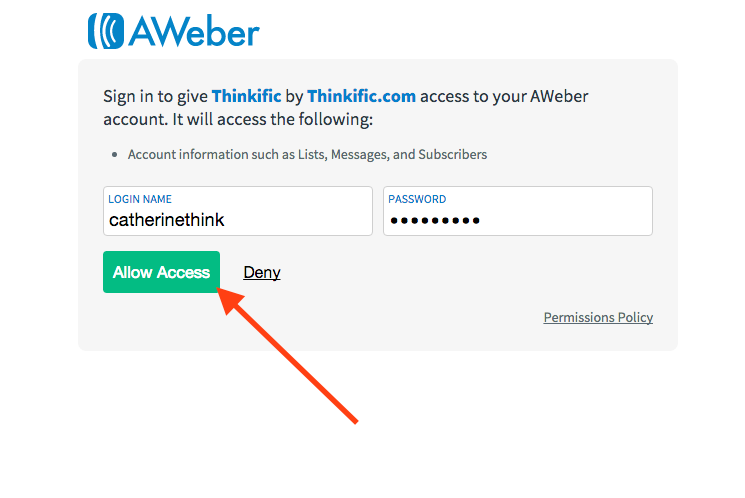 Head back to Integrations, and select which of your AWeber mailing lists students should be added to, hit 'Save Changes', and that's it!

Make sure to select your desired email list. If you leave the list set to None, new students will not be sent to AWeber from Thinkific.
Not quite what you wanted? Looking for more integrations?
We're adding new integrations to the platform every day: see all our available integrations here.