---
Question
Can I copy or duplicate course reviews?
Will course reviews carry over when I duplicate a course?
Solution
Course reviews cannot be duplicated or linked to another course. Any reviews left by a student are tied to the course that they initially reviewed.
If you duplicate a course however, and had already added the Social Proof: Reviews Site Builder Section to the course landing page, this will also copy over the course landing page you designed and the reviews you had added in this section.
It is also possible to use course reviews from another course in the Social Proof: Reviews Site Builder Section. This can be useful if you need to create duplicates of your course for different cohorts, or different versions of the course where the course content is essentially the same.
To do this we can follow these steps:
From your Admin Dashboard, select Design Your Site
In Site Pages, select a page to open in Site builder by clicking the pencil icon
Once Site Builder has opened, click the Add Section button
Select Social Proof: Reviews
Click into the Social Proof: Reviews section and select Add course review
You'll see the option to select both the course and the review from your chosen course

Once you have selected the reviews you want to use, click Save.
Important Considerations
You will need to approve a review before it shows up as an option in the site pages section
The stars that show on the course card (which represent the average rating in reviews for that course) are created only by reviews left on that course, and so this rating cannot be copied over to another course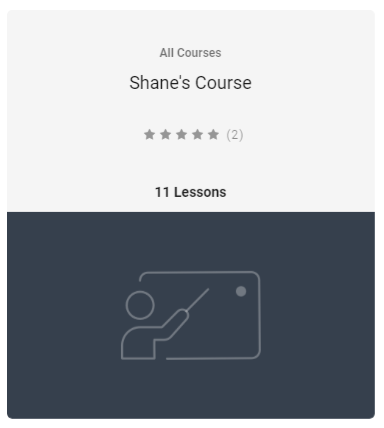 Learn More About