---
Question
How can I tell how a student paid for my course, community, or bundle?
Why can I only refund some orders from the Orders table?
Where can I refund Stripe and PayPal orders now that I use Thinkific Payments?
Solution
Which student payments were processed by which payment providers?
To check if your student paid via Thinkific Payments, see your Transaction Report.
For Stripe or PayPal, you can review your Orders Report to see these details. In the Orders table, under the Provider column, you'll see the payment processing provider: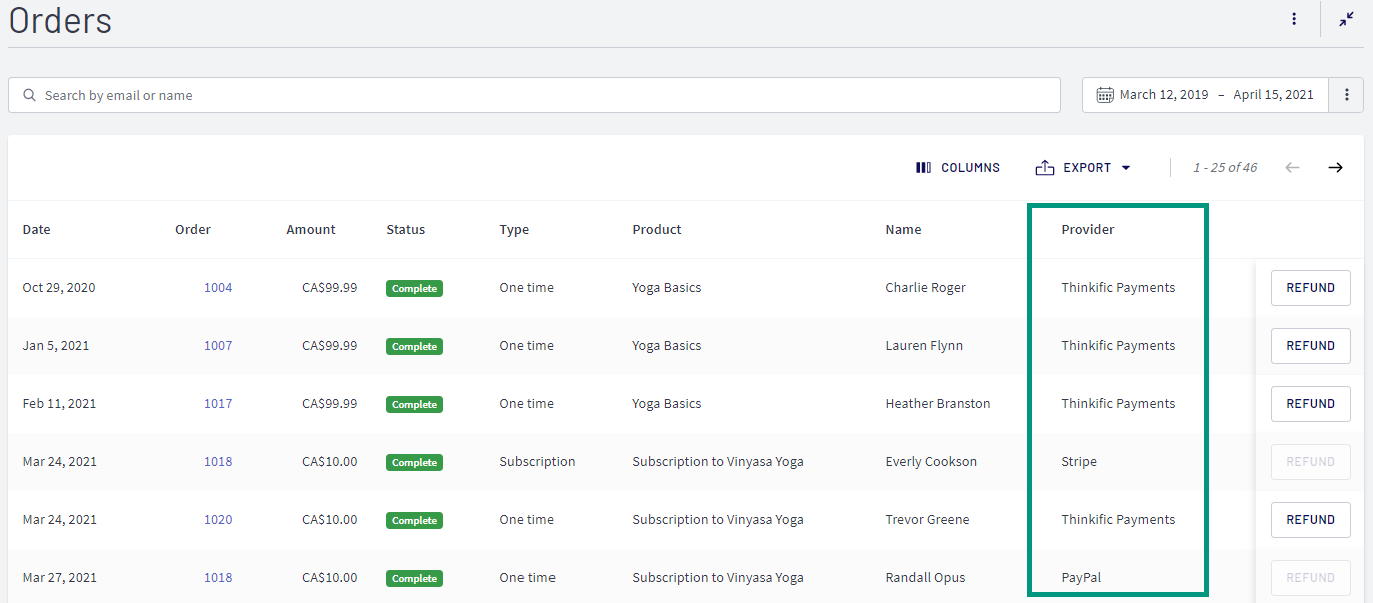 How can I refund my students?
To refund a student payment made through Thinkific Payments, press the Refund button next to an individual transaction in the Orders table. For more information see Thinkific Payments: Refunds.
You can refund student payments made through Stripe or PayPal from your Stripe or PayPal account dashboards. For more information see:
Learn More About