---
Question
Does the Live Lesson feature with Zoom include breakout rooms and polls?
Can I use polls and breakout rooms in Zoom in the Course Player on Thinkific?
Solution
Breakout rooms and polls are not currently available when viewing Zoom within the Thinkific Course Player. Students will need to click the option to Open in Zoom to use these features. Here's how that will look for students: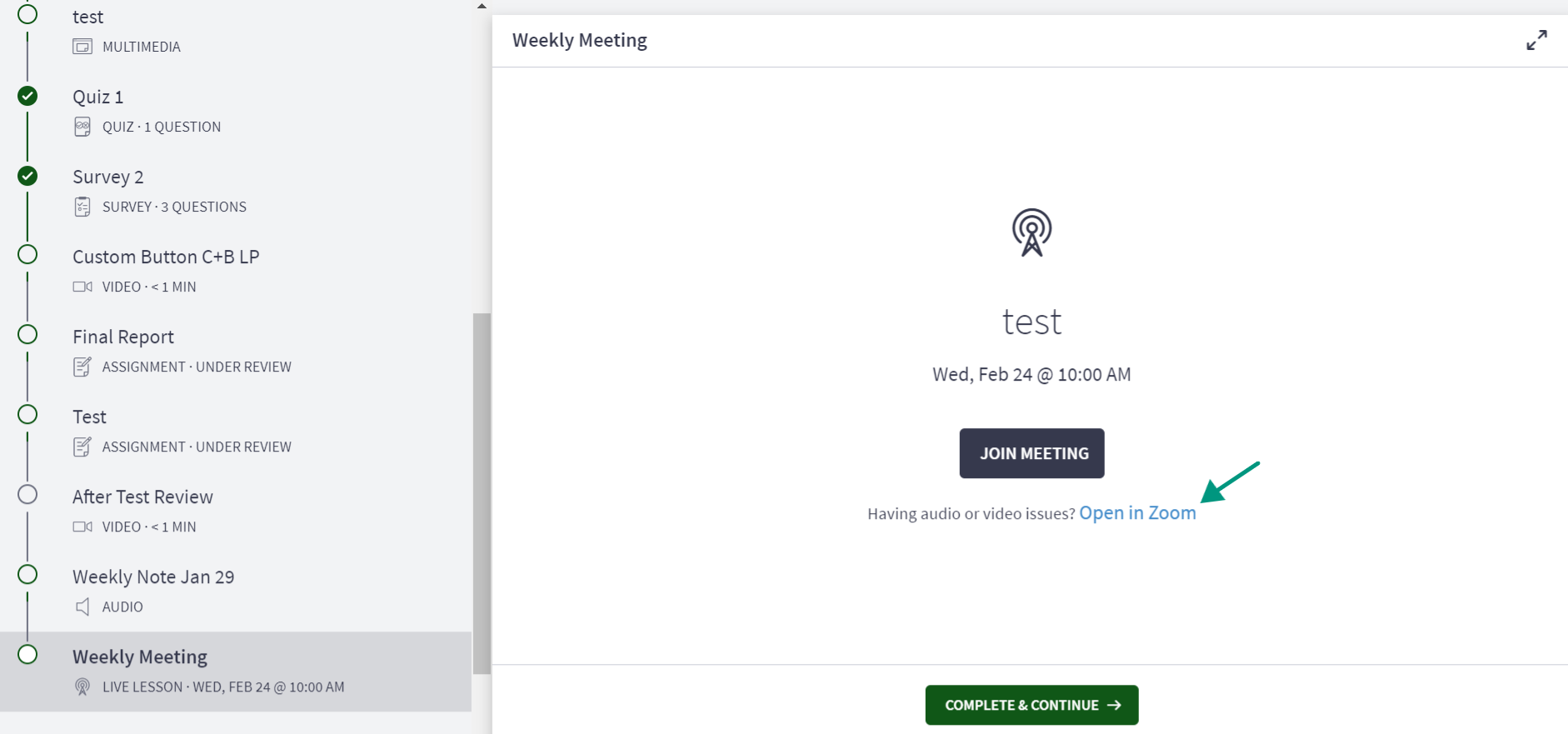 As an alternative, you can also check out Howdy on the Thinkific App Store. Howdy unlocks the full potential of your course community by making it easy for your students to connect via peer-to-peer discussion groups.
Learn More About