---
Question
I'm trying to create a site but I keep getting told that I already have an account?

Each time I try to sign up for Thinkific I get a message that says I already have an account?

Why can't I create a Thinkific account?

Can I have multiple Thinkific account sites with the same email?
Can I use my email to be a student on a Thinkific site and have my own course site?
Solution
You may see the message letting you know that your Email already exists if:
you already have another Thinkific site under the same email address
or if you have used the same email address to sign up to take courses on another course creator's Thinkific site
Simply click Create new site to create a new Thinkific account under the same email address: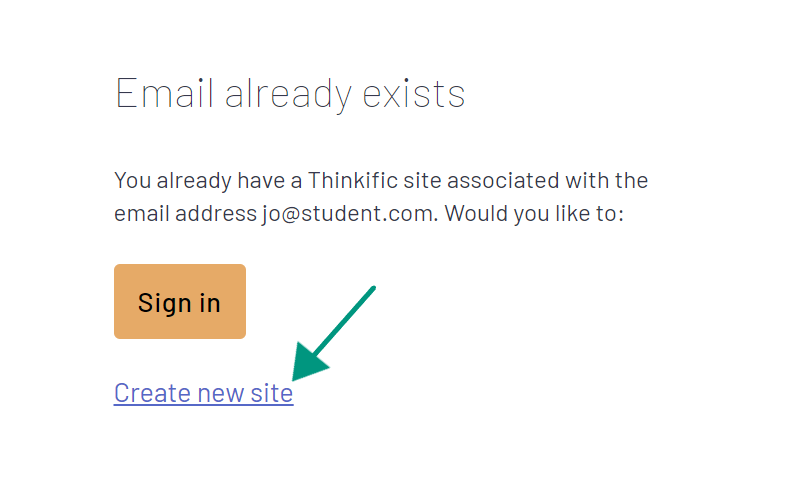 If you're looking for the URL for a Thinkific account and site you've already created, and are unable to locate, please contact our Support Team from the email address that is listed as already existing in Thinkific.
Important Considerations
If you are using the same email address for multiple Thinkific accounts, we suggest keeping a record of your different Thinkific site URLs and sign in credentials.
Learn More About
Setting Up Multiple Thinkific Sites