---
Question
How to change the number of course cards showing on the homepage
How to increase or decrease the number of course cards
Is it possible to change the number of course cards shown on my homepage?
Solution
You can increase the number of course cards shown on your homepage.
You can adjust the Max Number of Cards option to decide how many course cards will be displayed on the page: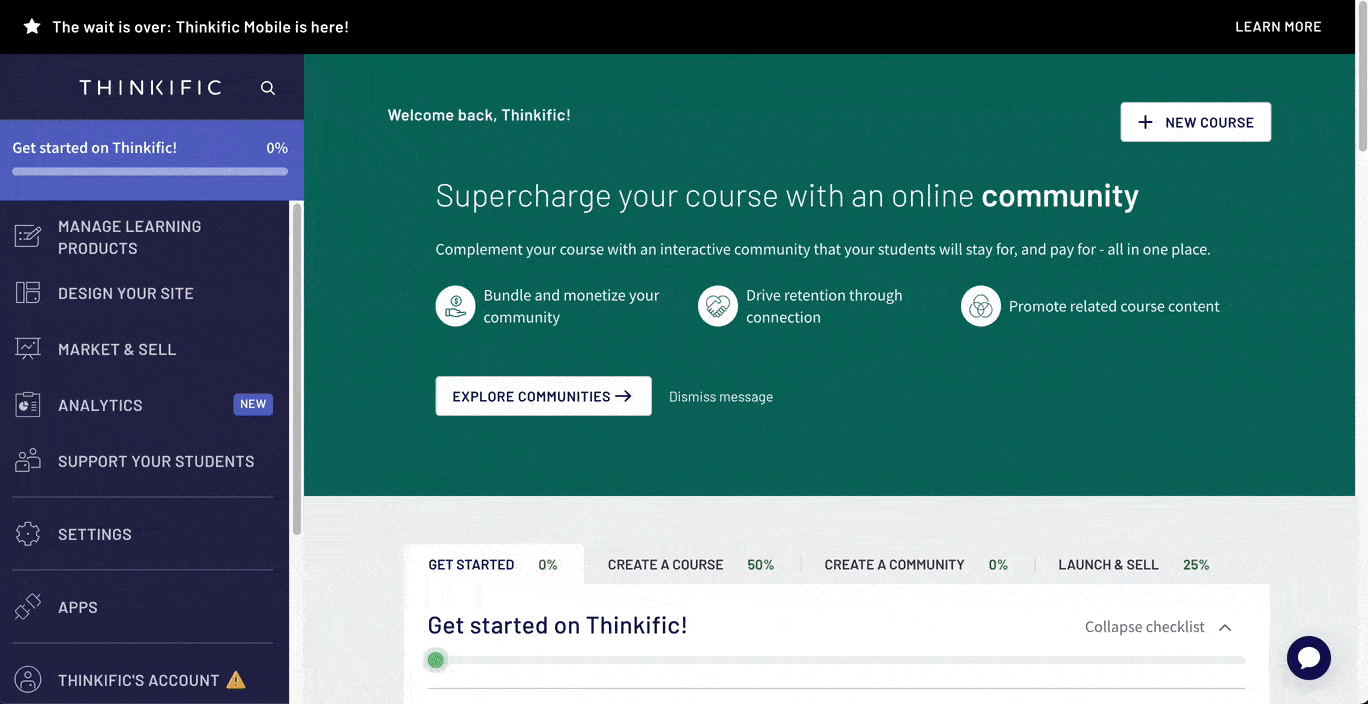 From your Admin Dashboard, click Design Your Site
Click Site Pages
Select your homepage
Locate and click the All products [smart section] block, on the left side of the page
Click the Max number of cards dropdown and select the number of cards you want to appear on your homepage
Click save
Important Considerations
You can only show cards in multiples of 3, to a maximum of 15 cards.
If you need to display more cards than this, you may be able to achieve this by customizing your theme code. Please note, we do not provide support for code customizations. For further details on this, please review the following: Can you help me add custom code to my site?
Learn More About